Every nonprofit organization serves its communities and members in a unique way. In fact, often the public does not even realize that a hard-working nonprofit leader is behind the positive change they're seeing or feeling. One of the most direct ways nonprofits serve is by providing necessities to those who need them most: the hungry and the elderly. In this post, we take a closer look at Meals and Wheels America, what they do for the community, and the smart software solutions they choose to maximize productivity.
Helping the Hungry
The Meals on Wheels Association of America is a charitable organization that provides nutrition and support services to senior citizens. Calling Arlington, Virginia home, Meals on Wheels serves more than 5,000 United States communities. The nonprofit entity does more than simply organize meals for the elderly, they connect their clients with necessary support services and provide companionship when it's needed most. The organization began in Philadelphia in 1954 to support a few seniors in the surrounding neighborhoods. Since then, Meals on Wheels has grown into a massive "social movement" that helps about 2.5 million Americans each year making the best use of limited resources and vital volunteers.
Striving to meet the many needs of its clients, Meals on Wheels America focuses on more than just food. The organization says that "a nutritious meal is only the start." The volunteers, employees, and supporters of the organization act as the eyes and ears for vulnerable seniors, recognizing changes in the physical or mental well-being of its at-risk members. The organization's website, proudly shares that they "address problems before they become health issues and solve health issues before they become catastrophic and costly." The impact on the communities they serve is one-of-a-kind, which explains the need for the best solutions behind the scenes, like Sage Intacct cloud-based accounting software.
Sage Intacct Case Study: Meals on Wheels America
There are many Sage Intacct reviews than explain how a simple change of accounting software improved operations, but one inspiring review we're highlighting today is the Meals on Wheels case study. The Virginia nonprofit was able to shorten its monthly close time, decrease audit prep time, and expedite planning in each department after switching its software to Sage Intacct.
Meals on Wheels made the switch from Intuit QuickBooks to Sage Intacct for the purpose of increasing efficiency and encouraging productivity. When Don Miller stepped up as CFO he quickly noticed that there were ongoing processes that were limiting the performance of the organization. Meals on Wheels was meeting its demands when it came to financial reporting and planning, but execution times were slow and the finance and accounting departments were utilizing manual processes, like multiple spreadsheets in Excel, in addition to the provided software. Miller knew there had to be a better way, so Meals on Wheels began the transition from Intuit QuickBooks to Sage Intacct.
When asked about the change, Miller said that "Sage Intacct was able to give the Meals on Wheels team all of the information they needed in an easy, powerful, cost-effective way." One significant piece of the nonprofit accounting process that needed an overhaul at the organization was the financial reporting results for grants from private, corporate, and federal sources. As most nonprofit leaders know, it can be a struggle for organizations to manage donor restrictions or operational specifications that come with grant revenue. With Sage Intacct, the team was able to track every expense correctly so that it was allocated to the correct grant or fund. Being able to correctly record the grants and expenses provided Meals on Wheels with easier reporting and improved their transparency with granting agencies and private funders.
After transitioning all the nonprofit's accounting processes and reporting to Sage Intacct, manual bookkeeping done in Excel was no longer necessary. The team was able to complete the monthly close process much faster and the preparation work required for financial audits was reduced by 60%. With the accounting department running at maximum efficiency, the number of full-time finance employees could be reduced which allowed personnel to focus on the future and the mission of Meals on Wheels.
This organization helps a lot of people in America, and Sage Intacct was the best solution to support the strategic growth envisioned by the nonprofit's mission. The flexible, customized, platform customized for Meals on Wheels gave leaders access to real-time data through an easy-to-use dashboard. The increased visibility allows decision-makers to work faster and more effectively, benefitting the entire organization and its many satisfied customers.
Bottom Line
The world is a better place because of the good people at organizations like Meals on Wheels America. The hard-working volunteers of this organization enter the homes of more than 2.4 million Americans every day with one goal in mind: lending a helping hand. Behind these amazing volunteers on the front lines, is an impressive support staff that includes Don Miller, CFO. Mr. Miller has served the organization and the community well and does so by making and implementing the best software decisions available. Switching to Sage Intacct allowed Meals on Wheels to increase the overall efficiency and productivity of accounting and finance functions. If you're wondering what software solutions are available to your nonprofit, give JFW Accounting Services a call today. We can help you find a solution customized to your needs.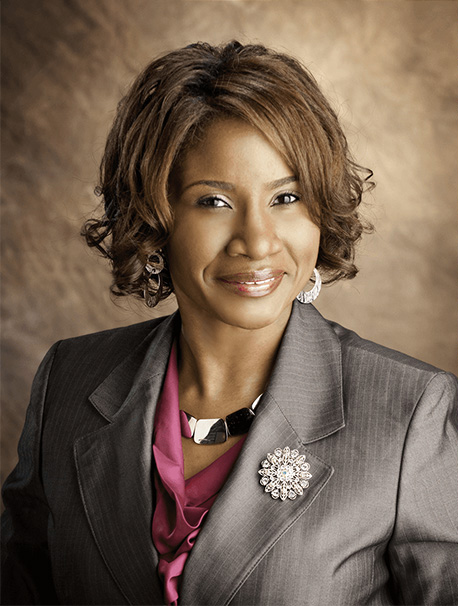 Jo-Anne Williams Barnes, is a Certified Public Accountant (CPA) and Chartered Global Management Accountant (CGMA) holding a Master's of Science in Accounting (MSA) and a Master's in Business Administration (MBA). Additionally, she holds a Bachelor of Science (BS) in Accounting from the University of Baltimore and is a seasoned accounting professional with several years of experience in the field of managing financial records for non-profits, small, medium, and large businesses. Jo-Anne is a certified Sage Intacct Accounting and Implementation Specialist, a certified QuickBooks ProAdvisor, an AICPA Not-for-Profit Certificate II holder, and Standard for Excellence Licensed Consultant. Additionally, Jo-Anne is a member of American Institute of Certified Public Accountant (AICPA), Maryland Association of Certified Public Accountants (MACPA), and Greater Washington Society of Certified Public Accountants (GWSCPA) where she continues to keep abreast on the latest industry trends and changes.