Many freelancers, partnerships, and other small businesses turn to QuickBooks for their accounting software needs. QuickBooks has earned its reputation as the go-to accounting software for new and smaller organizations because it offers a fast and simple solution. However, if your organization is growing, it may feel like you're outgrowing Quickbooks. What is the next step after QuickBooks?
Potential Church, a Southern Baptist-affiliated organization in Florida, asked themselves that question when it became apparent that the business had outgrown QuickBooks.
The church experienced rapid growth while implementing new programming strategies. While QuickBooks met the church's earlier needs, church accountants soon found themselves buried in manual processes while waiting on QuickBooks maintenance.
Sage Intacct provided Potential Church with a modern cloud-based solution to streamline financial processes and accommodate its rapid growth.
Atlas Network, a global freedom advocate, is another nonprofit that turned to Sage Intacct when basic QuickBooks applications and spreadsheets were no longer keeping up with the organizational growth at the company. Staff members were wasting valuable time entering duplicate data into different systems and workbooks because QuickBooks was not equipped to integrate with the business's other software.
When Atlas Network moved its financial management to Sage Intacct, the organization experienced 75% more efficient financial reporting and 50% greater efficiency through CRM integration. The organization also saved time with Sage Intacct through a more efficient monthly close process and automated journal entries.
Having outgrown an on-premise ERP software, the American Society for Microbiology (ASM), joined a community of businesses that chose to scale their organizations with Sage Intacct. New management had prompted a period of growth and the need for financial transparency.
Sage Intacct provided ASM with a solution that allowed the organization to increase the productivity of the finance department by 20% while decreasing the number of finance employees and decreasing the processing time of monthly allocations.
Are you outgrowing QuickBooks? Read through our list of common indications it's time for a robust accounting solution like Sage Intacct to help scale your organization.
9 Signs That You're Outgrowing Quickbooks
1. You're still manually processing some of your accounting tasks
A modern cloud-based accounting software solution can automate many daily financial tasks. If your organization is still manually compiling or comparing reports, entering journal entries, entering accounts payable, importing external data, and cutting checks, it is time for an upgrade.
2. You're still creating your reports in either a spreadsheet or a document.
If our finance team is still creating any reports in Excel, it is a sign that the accounting software is lacking the necessary reporting capabilities for your organization. A complete accounting solution should create any report necessary for compliance, review, and analysis.
3. You're outgrowing Quickbooks if there are issues with internal control
Internal controls are essential to any organization to reduce the risk of fraud and avoid errors that lead to formal audits. Most QuickBooks versions do not make it possible to automatically backup data or restore data in the event of compromised transactions, Sage Intacct can provide those reassurances.
4. It's taking you forever to perform all accounting tasks – from data entry to generating reports.
If accounting processes, like journal entries, invoicing, applying for payments, bank reconciliations, creating financial reports, are taking a long time, it is probably time to upgrade the software. Robust cloud-based software like Sage Intacct can streamline those processes, reducing the amount of time the tasks take.
5. If decision-making processes are stalled due to delayed reports, you're outgrowing Quickbooks
Decision-makers and financial management should not be experiencing any delays due to incomplete reports. QuickBooks often experiences delays while updating and there are often time-sensitive issues when using manual reports from excel.
Decisions based on financial data can't wait and require fast and accurate reports, like those possible with Sage Intacct.
6. There are long wait times when support is necessary
Accounting software based in the cloud, like Sage Intacct, can provide product support and professional assistance in real-time. An organization should not be experiencing any delays while waiting for assistance with corrections, functions, or other support.
7. Missing out on new business opportunities? You're outgrowing Quickbooks
Small businesses and newer organizations often work very hard for each new revenue source. If your accounting software is requiring too much time in the office to enter data and analyze results, you could be missing out on new business opportunities.
8. You're paying money to have your finances validated.
If you are investing the time and money in an outsourced service to validate and correct financial reports, there is an issue with your accounting software. A robust accounting software, like Sage Intacct, will allow leaders to have confidence in the accuracy of financial reports produced internally.
9. There are business interruptions due to limited user licenses.
QuickBooks allows companies to purchase a limited number of user licenses. This means that only so many people can be logged into the software at a time, and others may be waiting to enter transactions or review reports. If limited users are becoming a burden, it is time to upgrade.
Are You Ready To Make The Big Switch To Sage Intacct?
If you're recognizing that your organization has outgrown or is outgrowing QuickBooks, you may be wondering what to do now. Decision-makers often fear change, especially when it comes to software, but upgrading your accounting system from QuickBooks doesn't have to be stressful. The change may be just what your organization needs to grow and achieve the next level of operational and financial goals.
The next step for many companies just like yours is to upgrade to modern cloud-based software. Sage Intacct can help scale your organization when you need it most. Sage Intacct's core financials can automate the accounting processes that your company relies on so that you can reduce your need for manual spreadsheets and have real-time visibility for an overall improved decision-making process.
If you are ready to step up your organization's efficiency or just wondering if it's the right decision, contact JFW Accounting Services today to see how we can help.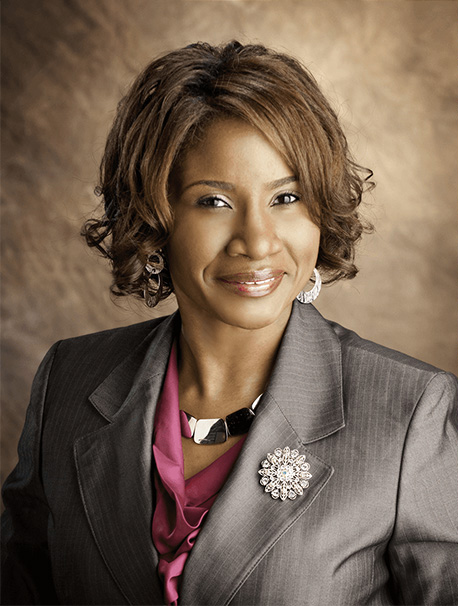 Jo-Anne Williams Barnes, is a Certified Public Accountant (CPA) and Chartered Global Management Accountant (CGMA) holding a Master's of Science in Accounting (MSA) and a Master's in Business Administration (MBA). Additionally, she holds a Bachelor of Science (BS) in Accounting from the University of Baltimore and is a seasoned accounting professional with several years of experience in the field of managing financial records for non-profits, small, medium, and large businesses. Jo-Anne is a certified Sage Intacct Accounting and Implementation Specialist, a certified QuickBooks ProAdvisor, an AICPA Not-for-Profit Certificate II holder, and Standard for Excellence Licensed Consultant. Additionally, Jo-Anne is a member of American Institute of Certified Public Accountant (AICPA), Maryland Association of Certified Public Accountants (MACPA), and Greater Washington Society of Certified Public Accountants (GWSCPA) where she continues to keep abreast on the latest industry trends and changes.