Are you looking for ways to improve productivity, generate more grants, and manage deadlines? If so, is your nonprofit currently leveraging a grant management calendar? Grant management calendars are designed to track current and past applications, creating a central location that houses important information, upcoming deadlines, and key resources.
In this article, we will outline how you can establish a grant management calendar, which key components to include, and the benefits, of giving your nonprofit the ability to streamline your processes and save time.
Establishing Your Grant Management Calendar
A grant calendar tracks all relevant information surrounding applying for, receiving, and spending grants. Establishing a calendar early on gives you a strong foundation to grow your nonprofit through increased funding, timely applications, and transparency into operations.
These calendars can be customized based on your organization's needs. However, here are a few steps you can expect when establishing your calendar:
Determine Grant Period – You will need to determine which period your calendar will track. This could be your fiscal year or your annual year.
Pinpoint Deadlines – Some grants have hard deadlines while others have rolling deadlines. Differentiating between these due dates is important to create an effective calendar.
Identify Funding Needs – Your calendar will help you determine which programs need funding and when. As your year progresses, you should be updating your calendar to reflect progress, research, and necessary action.
Provide Access – Everyone involved in the grant management process should have proper access to the calendar.
After the initial setup of your grant management calendar, you may need to make adjustments based on your organization's needs and feedback from team members.
Incorporating Key Components Into Your Grant Management Calendar
Your calendar should include all information relevant to grants in your nonprofit. This might include:
Internal due dates
Grant amounts
Grant purposes
Grant allocation
Important milestones
Grant team lead
Relevant notes
Submission activity
Outcome of submission
Project status
Grant research
It's important to note that your grant calendar shouldn't include items that aren't directly related to the grant process. This could be distracting notes, outdated information, or unrealistic information. Keeping your calendar clean and organized gives your entire team transparency.
Benefits of Implementing a Grant Management Calendar
There are countless benefits that your nonprofit can utilize when implementing a grant management calendar. First, you can effectively keep track of all applications to foster transparency within your organization.
When everyone on your team knows where to look for an address for a government agency or what grant applications are due next, there are fewer operational silos and more productivity.
In addition, grant calendars give your nonprofit the ability to monitor important dates, such as information sessions, internal meetings, and upcoming deadlines.
These calendars are also great for establishing a paper trail. You can keep detailed records of the work already done, research related to grant-seeking activities, and future work for team members.
Summary
Does it sound like your nonprofit can leverage a grant management calendar? Whether you are looking for the next steps on starting your calendar or want to pass the management baton off to an expert, our team at JFW Accounting Services is here for you.
Our outsourced CFO services powered by Sage Intacct give you the ability to successfully implement a calendar, aligning your team and taking you one step closer to your nonprofit goals. Reach out today to learn more.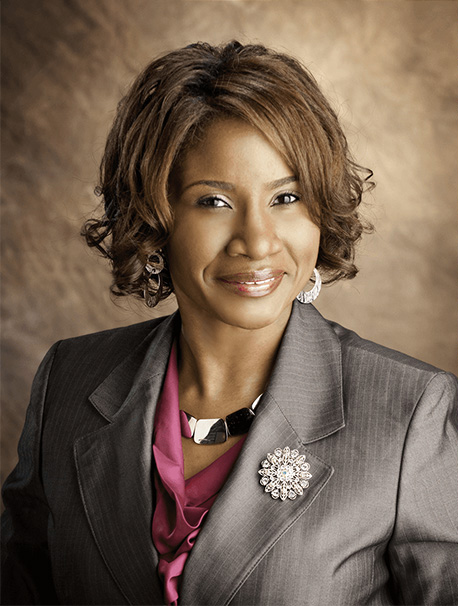 Jo-Anne Williams Barnes, is a Certified Public Accountant (CPA) and Chartered Global Management Accountant (CGMA) holding a Master's of Science in Accounting (MSA) and a Master's in Business Administration (MBA). Additionally, she holds a Bachelor of Science (BS) in Accounting from the University of Baltimore and is a seasoned accounting professional with several years of experience in the field of managing financial records for non-profits, small, medium, and large businesses. Jo-Anne is a certified Sage Intacct Accounting and Implementation Specialist, a certified QuickBooks ProAdvisor, an AICPA Not-for-Profit Certificate II holder, and Standard for Excellence Licensed Consultant. Additionally, Jo-Anne is a member of American Institute of Certified Public Accountant (AICPA), Maryland Association of Certified Public Accountants (MACPA), and Greater Washington Society of Certified Public Accountants (GWSCPA) where she continues to keep abreast on the latest industry trends and changes.