Are you looking for ways to improve financial and compliance reporting in your nonprofit? As CFOs and finance directors, the burden of providing your team with the right resources often lands on your shoulders.
Not to mention that without proper visibility and timely reporting, your organization can fall short of your strategic and operational goals.
In this article, we'll analyze the challenges Montana Hospital Association faced in its finance department, how they overcame these difficulties, and how you can bolster the financial success of your nonprofit.
Mounting Challenges for MHA
Montana Hospital Association, known as MHA, facilitates numerous education programs and services across the state of Montana. MHA has a complex structure, with three subsidiaries: an association, a not-for-profit foundation, and a for-profit services sector.
With different reporting requirements and regulations, financial reporting and organizational goals became difficult to track, especially once the foundation went through an expansion phase from managing one to over a dozen grants. Still using an outdated ERP system, MHA's finance team was struggling to stay on top of compliance and timely reporting.
As MHA's finance director, Sherrie Hogan, describes, "Because we had to constantly log into and out of our three companies in order to find the information we needed or get anything done in Microsoft Dynamics, we wasted a week every month just managing inter-company transactions and balances."
Finding the Right Solutions: Outsourced CFO Services
How did MHA overcome these challenges? MHA upgraded its ERP system to Sage Intacct, which allows the finance team to remain agile and on top of reporting. MHA was also able to leverage various benefits of Sage Intacct's platform, including:
Access to unified vendor and customer lists, reducing operational silos between subsidiaries.
Streamlined accounts payable, accounts receivable, and general ledger entries.
Automated consolidation processes, alleviating the manual data entry requirement from the finance team and ensuring swift month-end close procedures.
Seamless connections with third-party programs, like Paylocity, Adaptive Insights, and Joseph Eves AssetEdge, providing complete organizational control from a central source.
Expanded grant management capabilities, with innovative reports for the statement of financial position, statement of activities, and restricted donations.
Clear approval workflows with defined paperless purchasing, time, and expense processes.
These are just a few of the ways that MHA was able to overcome inefficiencies their finance team was facing with Sage Intacct.
Bolstering Transparency and Financial Success
MHA's success with Sage Intacct is just one example of the power comprehensive account software can provide your organization. However, bolstering the transparency and financial success of your organization relies on accounting software personalization and consistent oversight.
When you invest in new accounting software, your organization needs to customize the dashboard, properly set up your general ledger, optimize donation management tools, and ensure seamless automation with all third-party platforms.
Tackling this role alone can be daunting, which is why many nonprofits choose to pursue outsourced CFO services. Not only can your nonprofit fully leverage the advantages of Sage Intacct, but you can also have a finance expert ready to manage all of your accounting and finance needs.
At JFW Accounting Services, we offer customizable outsourced CFO services designed to fit your organization's needs. Our services are powered by Sage Intacct, giving us expanded expertise when it comes to helping your organization transition and flourish with new software. Reach out to a team member to learn more.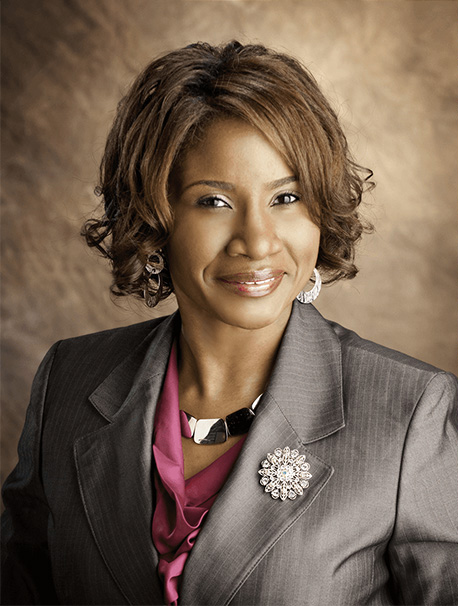 Jo-Anne Williams Barnes, is a Certified Public Accountant (CPA) and Chartered Global Management Accountant (CGMA) holding a Master's of Science in Accounting (MSA) and a Master's in Business Administration (MBA). Additionally, she holds a Bachelor of Science (BS) in Accounting from the University of Baltimore and is a seasoned accounting professional with several years of experience in the field of managing financial records for non-profits, small, medium, and large businesses. Jo-Anne is a certified Sage Intacct Accounting and Implementation Specialist, a certified QuickBooks ProAdvisor, an AICPA Not-for-Profit Certificate II holder, and Standard for Excellence Licensed Consultant. Additionally, Jo-Anne is a member of American Institute of Certified Public Accountant (AICPA), Maryland Association of Certified Public Accountants (MACPA), and Greater Washington Society of Certified Public Accountants (GWSCPA) where she continues to keep abreast on the latest industry trends and changes.