Accounting is an essential function in all businesses. Regardless of the age, size, or type of company, financial transactions must be managed through some form of the accounting process. Many businesses choose to use accounting software to make their operations run smoother and there are some organizations that track data in a traditional manual fashion.
For those that already use accounting software, or those considering upgrading from spreadsheets to software, it can be overwhelming to know where to start. Today we explore Sage Intacct, a powerful software solution that has quickly become the leading software for accounting and financial management.
What is Sage Intacct?
Sage Intacct is modern cloud-based accounting software used to manage all aspects of finances and accounting within an organization. The Sage software brand has been a household name for many years, but Sage Intacct brings new and innovative features to the table in a way that traditional Sage applications did not.
This platform offers an enterprise resource planning (ERP) solution that manages financial data and provides real-time visibility for its users. The pricing is simply because it allows users to pay for only what they need. With Sage Intacct, users pay an annual subscription fee for the applications and user licenses they choose.
It also allows for a stress-free implementation process because the software is cloud-based.
What Kinds of Businesses Use Sage Intacct?
Sage Intacct is the preferred software for any type of business. Healthcare, construction, hospitality, professional services, and nonprofits are just a few of the many industries that are benefiting from it. It is customized for each company's unique needs, which means it helps all users, from startups to large corporations.
Many corporations use Sage Intacct because they need automated revenue recognition, billing, and expense management to continue expansion efforts. Small businesses often consider Sage Intacct the next right step when outgrowing QuickBooks or manual accounting.
Nonprofit users prefer Sage Intacct because of the transparency it provides to users. Consolidating financial information between different nonprofit organizations and their many purposes can be challenging.
Nonprofit leaders must be prepared to provide accurate financial data to interested parties including granting agencies, donors, board members, and others. This platform gives leaders the transparency they seek while streamlining daily operational tasks like donation tracking and marketing efforts to maximize efficiency.
What Makes Sage Intacct Different?
Sage Intacct is the only accounting and financial management software that is AICPA preferred for CPA firms and corporations. Many users prefer the software over other competitive brands because of the automation, customization, and cost-efficiency.
The cloud-based software offers a large selection of features and modules so that companies can customize their financial management system. Some of the most efficient features include:
Core Financials
Organizations turn to Sage Intacct to increase the productivity of their finance team by cutting down on the time required to complete period closes. The software includes Accounts Payable, Accounts Receivable, Cash Management, and General Ledger Modules for all-inclusive financial management.
The core financials allow users to manage daily operational accounting tasks and have real-time access to accurate financial reports, increasing efficiency by up to 90%.
Planning
Sage Intacct helps companies budget, plan, and adapt using live financial data. The ability to access financial information from any internet-compatible device allows managers to monitor performance in real-time and quickly adapt when necessary.
It offers modules to budget and re-forecast financial outcomes with what-if scenario modeling.
Analytics
Success is dependent on a leader's ability to make good decisions. The interactive visual explorer module in Sage Intacct's Analytics feature gives users instant and predictive insights to make data-driven decisions. The software offers over 200 prebuilt visuals to choose from that can be used as-is or customized.
Organizations can create their own visuals and dashboards so that financial and statistical data can quickly be accessed to streamline the decision-making processes.
HR and Payroll
People are at the heart of every organization and Sage Intacct offers Human Resources (HR) and Payroll functions so that leadership can manage staff in the most efficient way possible. It has the leading mid-market payroll solutions which allow users to process payroll in a few simple steps. Employee data can be synced to the software, eliminating the need for duplicate entries.
Are You Ready To Scale?
Sage Intacct is a leader in accounting software applications because it has earned the approval of more than 15,000 customers worldwide. It offers top-notch automation and more customization options than similar accounting platforms. The software helps companies streamline accounting and financial functions so that time, money, and attention can be spent on what really matters to the organization.
Whether the company focus is a community mission, growth, profit, or something completely different, there are benefits to consider with Sage Intacct.
At JFW Accounting Services, a trusted Sage partner, we understand that every organization is unique. We are here to help you decide if Sage Intacct is right for your company and can help you to implement the software so that the transition is as seamless as possible.
We are experienced in working with clients to optimize technology solutions to build new and improved workflow processes, which may include the integration of other applications. Contact JFW Accounting Services today to get started.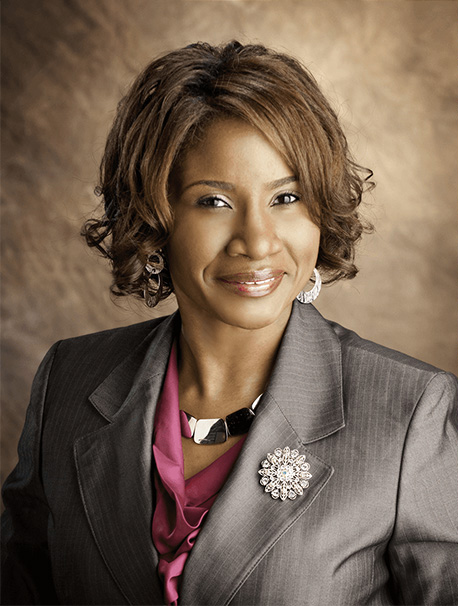 Jo-Anne Williams Barnes, is a Certified Public Accountant (CPA) and Chartered Global Management Accountant (CGMA) holding a Master's of Science in Accounting (MSA) and a Master's in Business Administration (MBA). Additionally, she holds a Bachelor of Science (BS) in Accounting from the University of Baltimore and is a seasoned accounting professional with several years of experience in the field of managing financial records for non-profits, small, medium, and large businesses. Jo-Anne is a certified Sage Intacct Accounting and Implementation Specialist, a certified QuickBooks ProAdvisor, an AICPA Not-for-Profit Certificate II holder, and Standard for Excellence Licensed Consultant. Additionally, Jo-Anne is a member of American Institute of Certified Public Accountant (AICPA), Maryland Association of Certified Public Accountants (MACPA), and Greater Washington Society of Certified Public Accountants (GWSCPA) where she continues to keep abreast on the latest industry trends and changes.