Running a business can be stressful, but there are many options available to make the process as smooth as possible. Accounting software is the number one recommendation nonprofit and for-profit companies receive when inquiring about timesaving, cost-efficient, business tools.
However, choosing which accounting software is right for your business can bring on additional stress. We have done the research and can provide, in this article, everything you need to know about two popular choices for accounting software: Sage Intacct vs Quickbooks.
Sage Intacct – Who's it for? When to use it?
Sage Intacct provides an all-inclusive, cloud-based accounting and financial management software. Because the software is cloud-based, your company's account can be accessed from anywhere at any time as long as you have access to the internet. The ability to have real-time visibility to the finances and operations of the business allows business owners to ensure compliance while saving time and labor costs. Sage Intacct has been named the only preferred financial management solution by the American Institute of Certified Public Accountants (AICPA).
Sage Intacct is great for larger organizations or small businesses that are growing quickly. However, unlike other accounting software packages, Sage Intacct can be customized to meet any combination of business needs.
Sage Intacct offers applications for accounting, cash management, purchasing, vendor management, revenue recognition, financial consolidation, subscription billing, contract management, project accounting, fund accounting, inventory management, and financial reporting. The flexibility and customization of the software make Sage Intacct a viable option for any business during all stages of growth.
Many business leaders are familiar with the Sage brand, and they ask, "Is Sage Intacct the same as Sage?"
The short answer is no. Sage offers multiple software solutions including Sage 50cloud, Sage 200cloud, and Sage Intacct. Sage Intacct has grown the most popular with businesses that do not operate in manufacturing industries where large inventory control is a priority.
When comparing Sage products, Sage Intacct stands out because it does not require any on-premises hardware or software, the software automatically updates, and it offers the most customizable dashboard.
Another frequently asked question is, "How Much Does Sage Intacct Cost?" The answer to that question varies depending on the needs of your organization. Many software applications come with a standard price or initial cost and monthly subscription price.
Sage Intacct's pricing is quote-based. The cost of Sage Intacct is determined by business size, industry, specific features needed, and customization and automation requests. Speaking with a Sage Intacct authorized partner is the best way to get a personalized quote for services.
QuickBooks – Who's it for? When to use it
QuickBooks is another popular accounting software. QuickBooks products offer on-premises accounting applications and cloud-based accounting software options. QuickBooks is commonly used to accept online payments, manage accounts payable functions like bill paying and invoice tracking, and handle payroll functions.
The QuickBooks brand offers a variety of different options including:
QuickBooks Online – Cloud-based software that doesn't require software installation. There are multiple subscription options available to fit the needs of most businesses. Works well with many businesses that have basic financial reporting needs and no job-costing requirements.
QuickBooks Desktop – Six different versions are available, including the popular QuickBooks Enterprise, each requiring a software download. Available versions offer different features to target specific business needs based on industry category.
QuickBooks Self-Employed – Cloud-based software that is ideal for freelancers and independent contractors. Offers unique features to track personal finances along with business-related financial information.
QuickBooks for Mac – Desktop software available for Mac users. The software is similar to other QuickBooks applications, with features unique to Mac hardware.
QuickBooks is best for small to medium-sized businesses. Because of the different options available, there is a QuickBooks option for most businesses. Pricing for QuickBooks depends on the version. For most QuickBooks products, the pricing is set at a monthly subscription rate.
The Desktop versions, including PremierPlus and Enterprise, give an annual price that depends on the specific suite and number of users desired.
As business leaders familiarize themselves with the accounting software options available, many ask, "Is Sage Intacct similar to QuickBooks?" Because the QuickBooks brand offers such a large selection of products, there is not an easy answer to the question. The QuickBooks solution that is most similar to Sage Intacct in applications and use is QuickBooks Enterprise.
Like Sage Intacct, QuickBooks Enterprise is customizable and offers applications for payments, billing, inventory, forecasting, and more. One big difference between Sage Intacct and QuickBooks Enterprise is that Sage is a cloud-based solution and Enterprise is desktop-based software.
Sage Intacct vs. QuickBooks
So, Sage Intacct vs Quickbooks, which one is for you? QuickBooks Online is popular with small business users and is often compared with Sage Intacct when shopping for software solutions because they are both cloud-based accounting solutions. Both products offer complete accounting and financial management for companies of almost any size.
In an online comparison based on customer reviews, Sage Intacct has rated 4.3/5 stars with users and QuickBooks Online scored 4.0/5 stars. Customer reviews of each product were summarized, and it was reported that:
QuickBooks Online offered an easier set-up process
Sage Intacct was preferred when comparing the quality of continued product support
Sage Intacct met overall business needs better than QuickBooks Online
The direction for feature updates and roadmaps of Sage Intacct was preferred over QuickBooks
The Bottom Line
Sage Intacct and Quickbooks offer great accounting solutions to businesses, but which is better, Sage Intacct vs Quickbooks? Many users prefer Sage Intacct for its accessibility and real-time updates. Sage Intacct also impresses users with its fair quote-based pricing and customized platforms.
QuickBooks and Sage Intacct are both adequate software solutions. Based on customer reviews and our analysis, Sage Intacct may have the advantage in automation, customization, and cost-efficiency. If it is time to evaluate your current software needs, contact JFW Accounting Services today for more information and advisory services.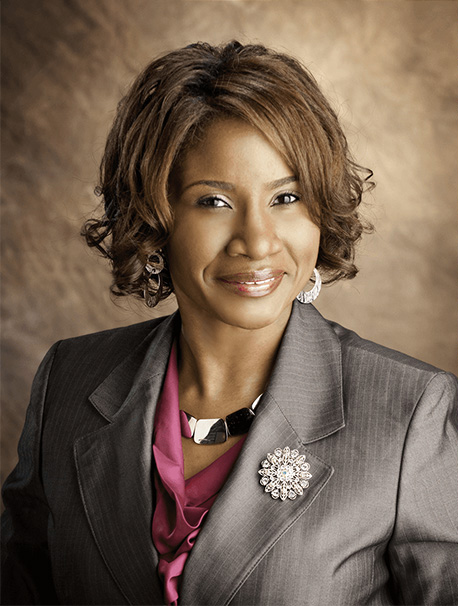 Jo-Anne Williams Barnes, is a Certified Public Accountant (CPA) and Chartered Global Management Accountant (CGMA) holding a Master's of Science in Accounting (MSA) and a Master's in Business Administration (MBA). Additionally, she holds a Bachelor of Science (BS) in Accounting from the University of Baltimore and is a seasoned accounting professional with several years of experience in the field of managing financial records for non-profits, small, medium, and large businesses. Jo-Anne is a certified Sage Intacct Accounting and Implementation Specialist, a certified QuickBooks ProAdvisor, an AICPA Not-for-Profit Certificate II holder, and Standard for Excellence Licensed Consultant. Additionally, Jo-Anne is a member of American Institute of Certified Public Accountant (AICPA), Maryland Association of Certified Public Accountants (MACPA), and Greater Washington Society of Certified Public Accountants (GWSCPA) where she continues to keep abreast on the latest industry trends and changes.