Membership and association nonprofit organizations are created to serve a purpose beyond a profit. They exist to help their members and communities accomplish their necessary tasks and goals. Since profit is not the focus of a nonprofit organization, it is of utmost importance that organization leaders work together with staff, donors, and members to save time and money whenever possible.
As technology continues to advance, there are more and more aspects of technology that are holding organizations back from operating at maximum efficiency. In this article, we look at what outdated technology really costs an association and what you can do about it.
The Costs Of Outdated Technology
Replacing software and programs is very expensive, but did you know using outdated software and systems to meet nonprofit technology needs is also very costly for organizations? Not only is there a financial burden that comes along with old and outdated systems, but they also cost the organization in the following ways.
IT Services 
Many organizations believe they are saving time and money by not upgrading their software and devices or reorganizing their accounting and finance procedures. What they don't realize is that over time they are spending more money and time on support services for their outdated devices and software than they would spend to make a change. IT support is an unavoidable expense to most membership and association organizations in 2022, but it can be drastically reduced when the right software or tools are put in place.
Purchasing new equipment, software licenses, and support service contracts costs a lot. But it will save money in the future on IT support services. It is also more cost-efficient to upgrade software and licenses one or two versions at a time than it is to upgrade from a ten-year-old version to the latest release.
Productivity
In any business, time is money. When team members are waiting for their computers to turn on or entering duplicate data because the software does not integrate with other systems, the business is losing money. Outdated technology may require regular rebooting or damage control for virus-infected devices and networks. When technology is down, productivity is down.
Updating, upgrading, or outsourcing the financial and accounting management systems at your membership and association organization may be the simplest way to increase productivity. More productive staff members will lead to better performance, reduced payroll costs, and less employee turnover.
Security
Increasing data security and avoiding cybersecurity attacks should be on the mind of every company these days. When data is breached, stolen, or infected, all operations get put on pause. Security breaches not only put the identities and security of members at risk, but they also cost the organization time and a lot of money to repair.
Outdated technology leaves companies more vulnerable to a security breach, despite whatever anti-virus precautions are in place. Inadequate security is also the primary cause of data losses which can leave nonprofits with no access to necessary performance and financial histories.
Member Perception
Most membership and association organizations are made up of volunteers, staff, and members that choose to stay affiliated with the organization. Outdated technology can damage that loyalty. Nonprofit organizations rely on transparency, which can be very time consuming and difficult if the nonprofit is working with old software on outdated devices.
It is important that your technology supports modern conveniences like the ability for members to pay their dues through an online portal, and key shareholders to be able to access key performance metrics on the go.
How To Reduce Technology And Its Support Costs
At this point, we've shown you just how much-outdated technology is costing your organization. So, what is the solution? Some nonprofits completely overhaul their accounting software, as the Missouri State Teachers Association did. The teacher's group upgraded its financial management system to Sage Intacct and was able to reduce their monthly close time by 50%, save more than 30 hours each month on reporting, and cut their receivables by 2/3.
But what if a total system overhaul isn't the right move for your entity?
Another option membership and association organizations have to start saving time and money on their outdated technology is to use an outsourced accounting service. If your organization wants access to the most up-to-date robust accounting software and processes in the industry, working with a third-party accounting team may be the most cost-effective way of achieving progress. By using an accounting firm, like JFW Accounting Services, your organization can access:
Real-time performance dashboards
Comprehensive reporting, even for multiple locations and/or programs
Customized client modules and price plans
Up-to-date payroll and human resource data
Secure data storage
Accurate data entry
Final Thoughts
Outdated technology can negatively impact your organization's bottom line, productivity, vulnerability, and member loyalty. The solution is upgraded software or working with a team, like JFW, to outsource your team's bookkeeping and accounting functions. Give us a call today, to see how we can help your organization overcome the hurdle of outdated technology.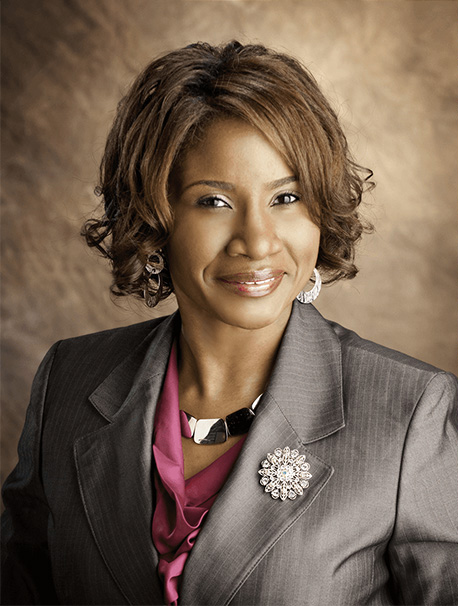 Jo-Anne Williams Barnes, is a Certified Public Accountant (CPA) and Chartered Global Management Accountant (CGMA) holding a Master's of Science in Accounting (MSA) and a Master's in Business Administration (MBA). Additionally, she holds a Bachelor of Science (BS) in Accounting from the University of Baltimore and is a seasoned accounting professional with several years of experience in the field of managing financial records for non-profits, small, medium, and large businesses. Jo-Anne is a certified Sage Intacct Accounting and Implementation Specialist, a certified QuickBooks ProAdvisor, an AICPA Not-for-Profit Certificate II holder, and Standard for Excellence Licensed Consultant. Additionally, Jo-Anne is a member of American Institute of Certified Public Accountant (AICPA), Maryland Association of Certified Public Accountants (MACPA), and Greater Washington Society of Certified Public Accountants (GWSCPA) where she continues to keep abreast on the latest industry trends and changes.