Nonprofits operate in a manner that allows them to focus on accountability, not profitability. Much of the income of a nonprofit organization is made up of grant and donation revenues, and some contributions may be restricted by the donor. Since operations have a different focus for nonprofits, they require a different accounting treatment and cloud accounting software (CAS) that can be customized to efficiently manage the financial transactions of a nonprofit organization.
But which cloud accounting software is best for nonprofits? In this brief article, we discuss why Sage Intacct is the preferred nonprofit CAS system of our accounting experts at JFW Accounting Services.
Sage Intacct, The Basics
Sage Intacct incorporates all of the financial management needs and accounting processes into one easy-to-use, modern, customizable, cloud-based accounting system. Sage Intacct works as an enterprise resource planning (ERP) software that features real-time visibility for management and other authorized financial users.
Sage Intacct has quickly become the preferred software solution for small to medium businesses, big corporations, and small to large nonprofit organizations. It is also the only accounting solution named by the AICPA as their preferred accounting software.
Sage Intacct For Nonprofit Organizations
Nonprofits are required to be more aware of expenses so that more of their revenue can be invested back into the organization's cause. Sage Intacct provides the cost-efficient and time-saving software nonprofit managers need to stay focused on their mission.
Transparency
Nonprofit organizations face an increased expectation to be transparent. The financial transactions and management at not-for-profit organizations must remain transparent to governing agencies, like state and local governments, as well as the IRS.
Investors, donors, lenders, potential board members, and even the public also expect financial openness when it comes to the financial statements and accounting procedures at nonprofit organizations. Sage Intacct provides more transparency to approved users than competitive brands and allows users to access real-time financial data on demand.
Customization
Not all nonprofits are created equal. Each organization has a unique mission and specific operating processes that work for its entity. One of the best parts about Sage Intacct is that the platform can be fully customized to your organization.
During the consultation phase, nonprofits can choose which modules they need to run a more efficient accounting and financial planning department. Being able to customize the software to an organization's precise needs also benefits the bottom line since users only pay for what they need.
Streamlined Accounting Functions
Sage Intacct is designed to reduce the time spent on month-end closes, reporting, and daily transaction management for nonprofits and for-profit entities. The featured functions that manage financial transactions, donor management, and financial planning are most appreciated by nonprofit organizations.
Core Financial Functions
Sage Intacct incorporates the best of core financial solutions into one user-friendly platform. The core financial functions of Sage Intacct for nonprofit entities include:
Accounts Payable and Accounts Receivable – Sage Intacct makes it easy to automatically create and pay bills, track vendor activity, and apply member and community payments, like membership dues.
Cash Management – The cash management platform by Sage Intacct improves the efficiency of daily cash management and allows nonprofit organizations to report faster and more accurately on cash flow.
General Ledger – The efficient general ledger (GL) module available through Sage intact simplifies the process of recording transactions, creating and reclassing journal entries, and organizing the chart of accounts for increased productivity by providing the only intelligent GL powered by AI.
Financial Reporting And Planning Resources
Sage Intacct provides real-time visibility reporting and accessible dashboards that can be customized for your nonprofit. The easy-to-create financial reports and dashboard visibility allow nonprofit leaders to quickly make decisions regarding programs, fundraising, volunteers, employees, and upcoming expenses.
The outcomes dashboard selected by many organizations lets leaders display the outcome and results of their effort on the same page as the time and money that drove the effort providing real-time evidence of the mission's progress.
The organizational structure of a nonprofit is more complicated than other small businesses because they run multiple programs, projects, locations, and legal entities concurrently. Organizing the complexity of a nonprofit's structure is made possible by Sage Intacct with push-button consolidations of different locations and multiple grants and donors.
Restricted funds and unrestricted funds can all be tracked and automated into regular financial reports, as reported in the G2 Grid Report for Nonprofit Accounting Software.
Bottom Line
There's no doubt Sage Intacct is the best software to use to scale a nonprofit organization. The real-time visibility and data-driven dashboards accompany the most cost-efficient, customizable cloud-based accounting software on the market.
If you're considering updating your current software or setting up a new nonprofit entity for success, consider working with JFW Accounting Services to learn more about what Sage Intacct can do for you.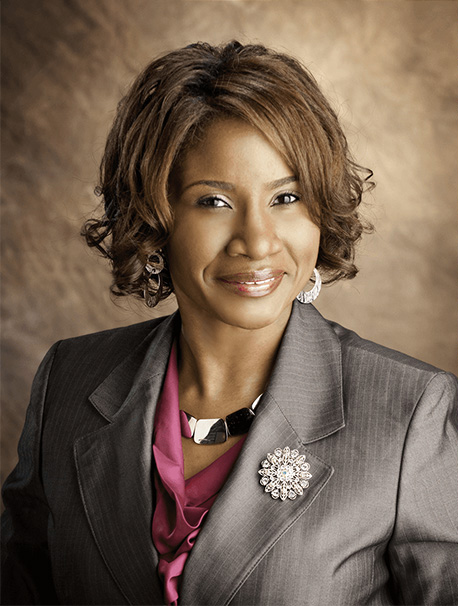 Jo-Anne Williams Barnes, is a Certified Public Accountant (CPA) and Chartered Global Management Accountant (CGMA) holding a Master's of Science in Accounting (MSA) and a Master's in Business Administration (MBA). Additionally, she holds a Bachelor of Science (BS) in Accounting from the University of Baltimore and is a seasoned accounting professional with several years of experience in the field of managing financial records for non-profits, small, medium, and large businesses. Jo-Anne is a certified Sage Intacct Accounting and Implementation Specialist, a certified QuickBooks ProAdvisor, an AICPA Not-for-Profit Certificate II holder, and Standard for Excellence Licensed Consultant. Additionally, Jo-Anne is a member of American Institute of Certified Public Accountant (AICPA), Maryland Association of Certified Public Accountants (MACPA), and Greater Washington Society of Certified Public Accountants (GWSCPA) where she continues to keep abreast on the latest industry trends and changes.