Sage Intacct has quickly become one of the most purchased software solutions for nonprofit organizations everywhere. It is not surprising that it is the only cloud-based accounting and financial software that is preferred by the American Institute of Certified Public Accountants (AICPA).
Here at JFW Accounting Services, we don't hide our support of Sage Intacct since our Founder, Jo-Anne Williams-Barnes is a certified Sage Intacct Accounting and Implementation Specialist. 
While Sage Intacct has been providing a superior solution for years, a lot has changed for the better. In this post, we take a close look at Sage Intacct and what's new.
Most Recent Improvements
Sage Intacct releases 4 updated versions of its popular cloud-based accounting software each year. With two of the 2022 versions already rolled out and available to clients, we are excited to take a look at what's changed so far and what changes are still to come. 
One of the improvements generating a buzz among accounting professionals and organization leaders in the incorporation of Artificial Intelligence into some of the existing applications. Keep reading to learn how AI is taking Sage Intacct to the next level.   
2022 Improvements In Release 1 (R1) And Release 2 (R2)
The following changes have already been made to Sage Intacct programs, so if you get started today, you'll be able to take full advantage of them.
Added Applications
One of the biggest changes to Sage Intacct in 2022 is the addition of construction applications and platforms. For nonprofit organizations and for-profit businesses that handle construction through new developments and rehab projects, Sage is already a trusted name in the industry. For decades, Timberline, which evolved into Sage 300, has been a go-to accounting solution for contractors and organizations working with construction.
Now Sage has combined the customizable cloud-based capabilities of Sage Intacct with the industry-focused applications of Sage 300 to provide construction applications in the newest Sage Intacct. Some exciting features of the new Sage Intacct for construction include:
Change orders – Project change orders can now be printed or emailed so they can easily be shared with internal and external users. Not only did the access to change orders change, but Sage Intacct now makes it possible to make change orders in multiple currencies by adding the exact exchange rate in.
Primary documents – Documents created in purchasing transactions can now be structured as a primary document with allows subsequent transaction records to be linked to the original document.
Added improvements
Sage Intacct made many changes to the software nonprofits have come to depend on including the following updated or added features:
Accounts Payable – New features include automated bill creation and unmask vendor bank details, allowing users to view the banking details of inputted vendors. Other added features include a date column on the Pay Bills page, a new view for draft bills, and an improved process to import CSV files. 
Accounts Receivable – The new releases in 2022 include the ability to import customer payments in bulk.
Cash Management – Sage Intacct 2022 R1 and R2 also added a feature to set rules for each user that is creating journal entries and completing reconciliations.
Contracts – Added features in the updated versions allow users to include contract renewals in forecast reports and run bulk action reports to see which transactions were inputted by which users. Improvements to existing features include an easier process to cancel workflows and fewer restrictions on editing permissions. 
General Ledger – The general ledger applications are continuously updated for efficiency. The 2022 additions include an Outlier Assistant to simplify processing flagged transactions, the ability to reclass journal entries that have already been approved and posted, and enhancements to allocations called dynamic allocations.
Inventory control and order entry – The hardworking team at Sage added multiple enhancements to the inventory control and order entry applications including advanced item inquiry, transfer reporting, and configuration options for dimensions.
Customization services – Sage Intacct added a new and improved platform trigger infrastructure which allows any standard or custom object to be extended.
Projects– New with the latest release, grant information for projects can be tracked.
Reporting – Advanced updates have been made to the general reporting applications and the financial reporting features. Now Sage Intacct features new Custom Report Writer (CRW) capabilities and allows users to filter reports within predetermined groups by date, location, or department.
The financial reporting has been updated with a notations tab with allows users to add a column anywhere within the report to allow for notes.
Web Services – There have been some innovative improvements to the web services offered with the service at Sage Intacct. In the cash management portal, credit card bank feeds can be used for reconciliations in the API. 
Permissions to override calculated VAT amounts have been added to the purchasing and order entry applications and new terms have been added to the contract application to allow more complete customer data pages. 
Bottom Line
Here at JFW Accounting Services, we are already convinced that Sage Intacct is the best software to scale a business or nonprofit organization, but if you're not convinced give us a call today. We can offer a consultation to help you determine if Sage Intacct is the right fit for your organization.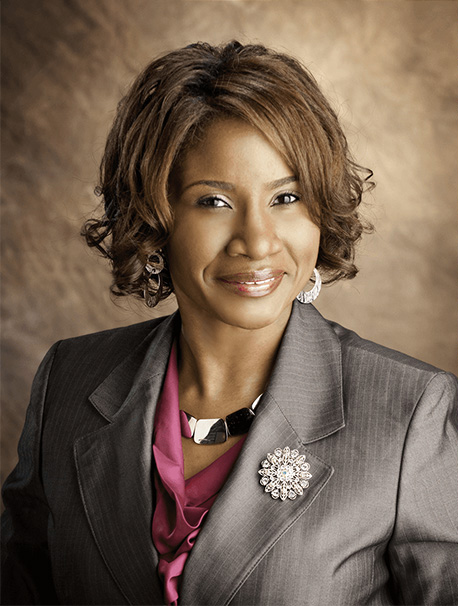 Jo-Anne Williams Barnes, is a Certified Public Accountant (CPA) and Chartered Global Management Accountant (CGMA) holding a Master's of Science in Accounting (MSA) and a Master's in Business Administration (MBA). Additionally, she holds a Bachelor of Science (BS) in Accounting from the University of Baltimore and is a seasoned accounting professional with several years of experience in the field of managing financial records for non-profits, small, medium, and large businesses. Jo-Anne is a certified Sage Intacct Accounting and Implementation Specialist, a certified QuickBooks ProAdvisor, an AICPA Not-for-Profit Certificate II holder, and Standard for Excellence Licensed Consultant. Additionally, Jo-Anne is a member of American Institute of Certified Public Accountant (AICPA), Maryland Association of Certified Public Accountants (MACPA), and Greater Washington Society of Certified Public Accountants (GWSCPA) where she continues to keep abreast on the latest industry trends and changes.