It has been said that people are an organization's most important asset. They are the ones who will bring your mission to life, so it is imperative to invest in them. What does this mean for you? It means investing in their professional development, providing a work environment where they feel valued and appreciated, offering competitive benefits packages, and protecting them from workplace violence.
There are many things you can do as an employer to make sure that you have happy employees and that they have everything they need to be successful on the job. This blog post discusses 5 ways that organizations can invest in their top talent but in the entire workforce as well.
Investing In Employees
Employee Development (Personal And Professional)
Employees begin to look for better opportunities when they feel like they have no more room to grow at their position or company. Supporting professional and personal development is essential to keeping great employees.
One great way to invest in your employees' development is by implementing an Individual Development Program (IDP). IDPs help employees focus on where they are now, where they want to be, and how they are going to get there. They can address position-specific goals and encourage personal development with non-work-related goals.
To get your employees engaged with an IDP, you can download a template from the internet or create one yourself. Sharing the document with your employees and scheduling monthly or quarterly progress meetings is a great start.
Prioritize Work/Life Balance
Running a nonprofit organization takes heart and a lot of hard work. While all leaders want employees that work hard, there is some strategy to make sure they continue to produce. Showing your staff that you care about their work/life balance is a great way to motivate them.
Employees will not always tell their boss that they are feeling overworked or that they have things they prioritize higher than work. It is the job of a great leader to recognize that their employees have lives outside of the office and make sure they know it's supported.
Keep track of how often you ask employees to work overtime. They might be on the verge of burnout if they are putting in too many hours. Exhausted and resentful employees are not the right impression for a nonprofit's mission. Another way to show concern for work/life balance is to be flexible, but reasonable, with time off requests.
Investing In Your Employees (Compensate Competitively & Incentivize)
When evaluating the compensation range at your organization, it is important to factor in the cost of employee turnover. Salary is the most common reason employees quit, but then you must pay to hire and train their replacement. Reducing turnover costs can be as simple as a small annual raise for your employees.
While there is not always a lot of surplus funds available for salaries in a nonprofit organization, the budget should allow for competitive wages. An easy way to know if the pay is competitive is to look online to get average salaries for that position in your geographical location.
Once you have set salaries at a fair rate, be sure to evaluate them regularly. Most employees, even in small nonprofits, expect an informal or a formal review with a raise annually. Consider giving each employee an annual review. If they deserve it, give them a raise. If you can not offer a raise, offer more benefits or other incentives.
Foster A Healthier Work Environment
Creating a healthy work environment can benefit your employees and your bottom line. When employees are encouraged to live healthier lifestyles, they need less time away from work. Investing in their wellness reduces the costs of sick days and medical insurance.
Having a healthier work environment will help with employee retention and attract new employees. Many people prioritize their health and want to work with an organization that does as well. Offering health-focused contests and incentives, based on health goals is a great way to show you are invested in the overall well-being of your staff.
There are different ways to tackle creating a healthy work environment. Some organizations choose to incorporate exercise into their daily routines. You can have staff do a few jumping jacks at the start of a meeting or encourage department heads to take their meetings and work sessions outdoors.
Create A Feedback Culture To Produce Engaged Employees
Many leaders claim to have an open-door policy, but not all of them do. Creating a workplace culture where employees believe their feedback is welcomed, is a great way to increase staff satisfaction.
Have a policy in place where employees can contribute feedback. It can be as simple as an anonymous suggestion box outside of HR or a portion of weekly meetings dedicated to employee comments. Allowing staff to give feedback is part of the battle, but they will also need to see that their suggestions matter. Adjusting policies or adding activities based on employee feedback will make your staff feel validated, which is key to keeping great people at your organization.
Final Thoughts
The first step to investing in your employees is understanding what they want. It's not just a matter of paying them competitively and incentivizing them for good performance. People also want work/life balance, personal development, feedback from their managers or leaders, and a healthy work environment where they can grow as professionals.
If you don't have time to focus on all five aspects of employee wellness at once but still want the benefits that come with it, we recommend prioritizing one area each month so that over this year you'll cover all bases without neglecting any aspect people's needs.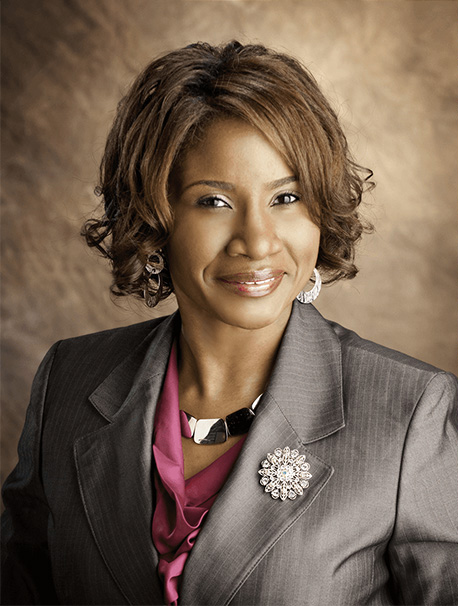 Jo-Anne Williams Barnes, is a Certified Public Accountant (CPA) and Chartered Global Management Accountant (CGMA) holding a Master's of Science in Accounting (MSA) and a Master's in Business Administration (MBA). Additionally, she holds a Bachelor of Science (BS) in Accounting from the University of Baltimore and is a seasoned accounting professional with several years of experience in the field of managing financial records for non-profits, small, medium, and large businesses. Jo-Anne is a certified Sage Intacct Accounting and Implementation Specialist, a certified QuickBooks ProAdvisor, an AICPA Not-for-Profit Certificate II holder, and Standard for Excellence Licensed Consultant. Additionally, Jo-Anne is a member of American Institute of Certified Public Accountant (AICPA), Maryland Association of Certified Public Accountants (MACPA), and Greater Washington Society of Certified Public Accountants (GWSCPA) where she continues to keep abreast on the latest industry trends and changes.