Membership and association organizations operate a little differently than other nonprofit organizations, but their need for efficiency is the same. In this article, we discuss the benefits of data integration and explain how your organization can benefit from integrated, real-time, data without having to change your current software or systems.
What Is Cloud Data Integration?
As more and more organizations are turning to Software as a Service (SAAS) solutions, the questions surrounding data integration abilities are increasing. The term cloud data integration refers to the process of using technology to connect separate applications, software systems, storage processes, and IT environments. Integrating data from different sources empower nonprofit leaders to quickly assess financial health and make decisions to improve the overall performance of their organization.
With cloud data integration, data, processes, and information are shared among multiple devices giving users real-time insight into operations. Integration facilitates communication between multiple applications and on-site programs so that all relevant data is extracted and presented in one simple-to-use format.
Why Does Your Organization Need Integrated Data?
You may still be wondering why integrated data or real-time visibility should matter to you. Perhaps, you believe your organization is running just fine with its legacy software solutions. You may be right, but we've narrowed down a few of the ways every organization can benefit from cloud data integration here.
Optimize Current Procedures
Cloud integration enables the sharing of information across all platforms. That means that the direct result of each business process and procedure can be analyzed alongside the organization's overall performance. When data is presented this way, it is more manageable for organizers to evaluate the effectiveness of each process and optimize performance where necessary.
No More Silos
Many finance managers use the term silo to describe the separate storage and computation space for performance indicating numbers. It's challenging to manipulate data in silos, and even more difficult to make minor performance adjustments. Without integration, all data remains in silos, but with integrated data, those silos are broken down. All the data can be assessed as a unit so its independent value is measured against the organization's current financial position.
Unified Information
Cloud integration allows organizations to have all of their source components in one place, providing a clearer picture of how it's contributing to the bottom line. That means information about members, employees, missions, projects, programs, associations, marketing, and social media insights can be used to increase productivity. Unified data lets leaders quickly identify where revenue is coming from and what's holding the organization back.
How Can My Organization Benefit From Outsourcing Data Integration?
If you are interested in integrating your current accounting system with other software solutions like payroll, grant management, purchasing, and more, outsourcing part or all of your accounting functions may be the most cost-effective way to do that. Sure, your organization can invest in new solutions that will allow you to track data and analyze progress using key performance indicators from multiple sources. But, at what cost? Implementing new software and re-training the entire team is not always time or cost-efficient, but outsourced accounting solutions provide the perfect solution.
Here's how your organization can benefit from hiring an accounting firm, like JFW Accounting Services, to manage your integrated cloud data:
Growth Strategies
A cloud data integration platform, like the ones powered by Sage Intacct, can drive organizational growth by allowing you to integrate historical data and technologies into one platform. Since the advanced accounting technology used by JFW Accounting Services can integrate outside data and applications, there is no need to update the present separate software your organization has gotten used to. As your business grows, we'll integrate the data for you. The money and time saved on new applications can be used by your team to fund more growth and expansion.
Increase Efficiency
With automated data synchronization, employees will no longer waste hours manually inputting data from one source to another source or outdated spreadsheets. Outsourcing your accounting services to a company that uses data integration, your key people can focus on what's important: the organization's purpose. Cloud data integration eliminates the need to duplicate information across multiple sources.
No Disruption
One of the biggest advantages of using outsourced firms to achieve integrated software is that there is no disruption to your current operations. Changing software, systems, and applications is time-consuming and expensive. To accommodate the switch, many organizations must shut down some tasks or projects which can negatively impact revenues. However, turning to a firm like JFW Accounting Services lets your organization benefit from integrated data with no disruption to daily operations. 
Bottom Line
If you want to learn more about the benefits of cloud data integration, check out this video that explains how four different membership organizations were able to increase efficiency using Sage Intacct. While you may not be ready to change software today, working with JFW Accounting Services can allow your organization to start benefiting from integrated data today.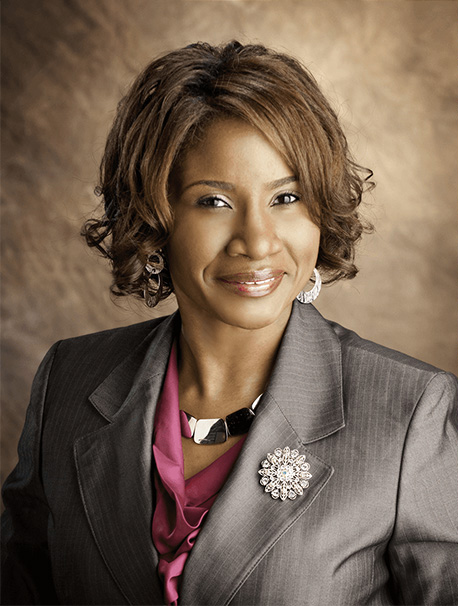 Jo-Anne Williams Barnes, is a Certified Public Accountant (CPA) and Chartered Global Management Accountant (CGMA) holding a Master's of Science in Accounting (MSA) and a Master's in Business Administration (MBA). Additionally, she holds a Bachelor of Science (BS) in Accounting from the University of Baltimore and is a seasoned accounting professional with several years of experience in the field of managing financial records for non-profits, small, medium, and large businesses. Jo-Anne is a certified Sage Intacct Accounting and Implementation Specialist, a certified QuickBooks ProAdvisor, an AICPA Not-for-Profit Certificate II holder, and Standard for Excellence Licensed Consultant. Additionally, Jo-Anne is a member of American Institute of Certified Public Accountant (AICPA), Maryland Association of Certified Public Accountants (MACPA), and Greater Washington Society of Certified Public Accountants (GWSCPA) where she continues to keep abreast on the latest industry trends and changes.