Nonprofit organizations operate with the intention of fulfilling a mission and remaining accountable to their members, communities, and donors. The heightened accountability for nonprofit organizations requires them to rely on accurate financial reports. After all, an organizational leader is only as good as their data, right? In this article, we talk about real-time financial reporting and what it can do for your organization.
What Is Real-Time Financial Reporting And Why Does It Matter?
If you are running a membership and/or association organization or any kind of nonprofit, you are probably familiar with the concept of real-time financial reporting. What we are referring to is the power to quickly assess the overall financial position of the organization with a quick view of a report or dashboard.
You may be thinking that the financial statements you receive from your finance team a few weeks after the close of each period are sufficient. But you may not realize that the ability to access real-time financial data can significantly impact your nonprofit organization's overall success. Continue reading to learn about some of the most beneficial reasons to switch to real-time visibility.
Real Performance Insights
Performance insights are tools used by nonprofit organizations to measure the effectiveness of the people and processes in your entity. Having instant access to performance insights gives leaders the ability to quickly know where the most revenue is coming from, and which expenses are contributing to cash flow problems. By understanding the factors that are driving current performance, decision makers can implement the right actions to improve key metrics.
Maybe your organization would benefit from monthly billing or bulk purchasing. The best time to know that a change is needed is now because waiting until the period is closed will waste precious time your organization could've been collecting more revenue, saving more money, or more efficiently fueling its mission.
Multi-Dimensional Analysis
Financial data that is collected, organized, and presented on more than one level, or dimension, allows the end user to navigate reports and customize outputted information quickly.
Multi-dimensional data organization lets Board Members, accounting managers, and other interested parties slice through the information they don't need and select only the data that contributes to the metric they are interested in. Multi-dimensional financial analysis saves the organization time by getting to the solution faster.
Compliance Requirements
To keep an organization's tax-exempt status, there are compliance requirements that vary by location, industry, and purpose. Almost every nonprofit organization is required to file Form 990 with the IRS each year. Access to real-time financial data and consistent report visibility allows an organization to quickly produce the data needed for Form 990 or any other reporting requirement.
Unlike for-profit organizations, member and association nonprofit organizations are also held accountable to their members and some state agencies. Access to real-time financial data can allow an organization to easily comply with the transparency required when collecting monthly or annual dues and receiving grants.
Data-Driven Decision-Making
Running a nonprofit organization requires the ability to think and act fast. In an organization where accountability is the mission, leaders can't afford to waste time when making tough calls. The access to all your organization's key metrics on one easy dashboard allows each decision to be made with all of the facts considered. On-the-go access to the numbers that matter empowers organizational leaders to act in the best interest of the members without hesitation.
Making The Switch To Real-Time Data
By now, you may be convinced that switching your current accounting procedure to one that offers real-time visibility can benefit your organization. But, what's the first step? There are two common paths to take to better financial reporting: elaborate software or working with an expert.
Choosing to overall the group's accounting software is one way to gain access to real-time financial data, but it can be an expensive, time-consuming process. Another way to change how your organization analyzes performance stays compliant and makes informed decisions is to outsource your accounting and finance functions.
Outsourced accounting can save your organization time and money and increase the overall productivity of your team. Outsourcing handles the collection and organization of data so nonprofit leaders can focus on what matters: their organization.
Consider working with a team like JFW Accounting Services. Powered by Sage Intacct, the team at JFW can help your organization take financial reporting and analysis to the next level.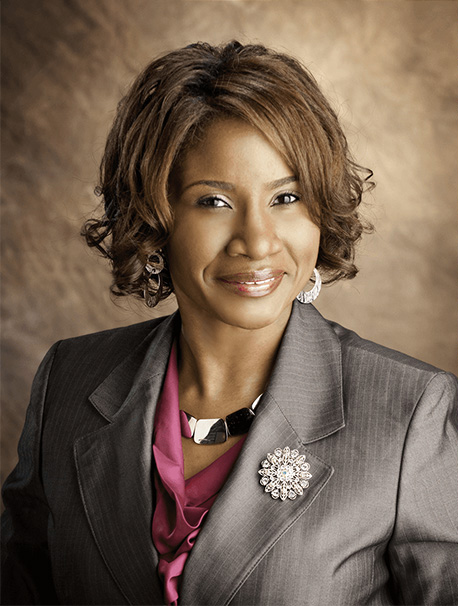 Jo-Anne Williams Barnes, is a Certified Public Accountant (CPA) and Chartered Global Management Accountant (CGMA) holding a Master's of Science in Accounting (MSA) and a Master's in Business Administration (MBA). Additionally, she holds a Bachelor of Science (BS) in Accounting from the University of Baltimore and is a seasoned accounting professional with several years of experience in the field of managing financial records for non-profits, small, medium, and large businesses. Jo-Anne is a certified Sage Intacct Accounting and Implementation Specialist, a certified QuickBooks ProAdvisor, an AICPA Not-for-Profit Certificate II holder, and Standard for Excellence Licensed Consultant. Additionally, Jo-Anne is a member of American Institute of Certified Public Accountant (AICPA), Maryland Association of Certified Public Accountants (MACPA), and Greater Washington Society of Certified Public Accountants (GWSCPA) where she continues to keep abreast on the latest industry trends and changes.