Your non-profit organization is a significant part of our society. The world is a better place because of interventions from non-profits; providing food, shelter, education, and more where help is needed most. In order for organizations like yours to be most effective, you will need adequate and sustainable funding from generous donors and grants.
The reality, however, is that most nonprofit organizations run on tight budgets. It can be difficult to find enough funds to keep your doors open and expand your services. Luckily there is a solution that can help; let those who have the necessary competence, nonprofit accountants, and audit service providers to name a few, provide you with financial accounting solutions consistent with the generally accepted accounting principles (GAAP) that will not only save you money but also help your organization achieve its goals!
Why Do You Need An Accountant?
So you and your team remain focused on your mission, and not get caught up in the day-to-day operations of the organization. You just don't have time to deal with the numbers, you cannot afford financial mistakes because it's important to be aware of where the money comes from and where it goes.
Between juggling work and life, your time is better spent focusing on the things that matter most. Leave the financial aspect of your operations to the accounting professionals.
They can help remove barriers that can keep your organization from achieving success. They provide financial management, budgeting, and forecasting as well as identify potential donors to create a sustainable funding model. Yes, there are professionals who have these specific core competence on non-profits' financial sustainability.
An accountant will work with your board of directors to create detailed financial plans that are achievable and realistic. They will also work on establishing your budget and making financial forecasts based on the available as well as potential resources specific to your organization.
You're also involved in fund development – and an accounting professional who specializes in fund development can save your organization time and money by entering all the donations received into accounting software. They will know nonprofit accounting standards such as how to account for pledges over multiple years.
Accountants may offer services such as fundraising or marketing strategies – this is something they do not typically handle themselves but provide guidance on the best way forward based on their experience working with other nonprofit organizations in similar situations.
You are always looking for ways to make a bigger impact on your community, but there may be times when you don't have the resources or necessary knowledge to achieve it. One way you can make a relevant difference is by utilizing accounting software that will help you save time and money efficiently and moving forward.
How To Find The Perfect Accountant For Non Profit
When trying to find an accounting firm for your organization, you can face a number of challenges. The accountant should have experience working with nonprofit organizations and it wouldn't help if they share your mission or goals.
Before you start looking for an accounting firm to work with, it's best to create a list of nonprofit accounting requirements that must be met by the accountant:
nonprofit bookkeeping and tax filing for your organization
nonprofit payroll services including direct deposit and 1099 distribution
nonprofit consulting and advice on nonprofit financials and general compliance issues
It's especially important that you find an accounting firm that can work well with your nonprofit organization's board of trustees as there is a need for transparency, focusing on what is necessary and relevant. It is important that they have a clear picture of how much money the organization currently has, donations coming in, and where these are spent, along with other pertinent financial information. Every nonprofit organization needs at least one accountant, to help with day-to-day recordkeeping and reports, to provide advice on federal, state, and local tax laws. For the long term, accountants can help you with budget planning, donor mapping, and other financial strategies that will improve your organization's sustainability.
Consider the following options when looking for an accountant to work with:
Experience and Expertise
Purpose-driven
Location
Professional Fees
Nonprofits need to be able to rely on their finances in order to ensure they have the least amount of obstacles possible while working towards their goals and missions. You need someone who understands your financial needs and concerns because most nonprofit employees do not typically have a background in finance.
Custodians of Financial Reports and Documents With Sensitive Information
Securing your financial reports and other important documents is important and could make or break your nonprofit organization.
Accounting firms help with this by providing an easy way to track expenses from donors and other sources of income. They have systems in place that help organizations to manage their cash flow. In addition to saving money, you can expect some reduction in administrative time spent on tedious tasks like filling out forms and making manual payments.
Maintaining accurate and secure financial records is crucial for any organization. If paperwork is lost or stolen, it can lead to serious consequences. Accounting firms can:
Keep your financial records and documents in a safe place.
Protect the personal and sensitive information of your organization, staff, and donors.
Create an emergency/contingency plan for what to do in cases where stolen identity is involved, loss or theft of important financial records\
Conclusion
Non-profit organizations need an accountant to help generate more profit and improve the organization's cash flow. An accounting professional who specializes in fund development can also help with your charitable fundraising activities; they act as the custodian of sensitive financial records, documents, and information for their clients.
If you want to learn how we can provide these services for your non-profit organization, book a call with us today! You may reach us at 301-684-3932 — or email info@jfwaccountingservices.com.
We look forward to working with you soon!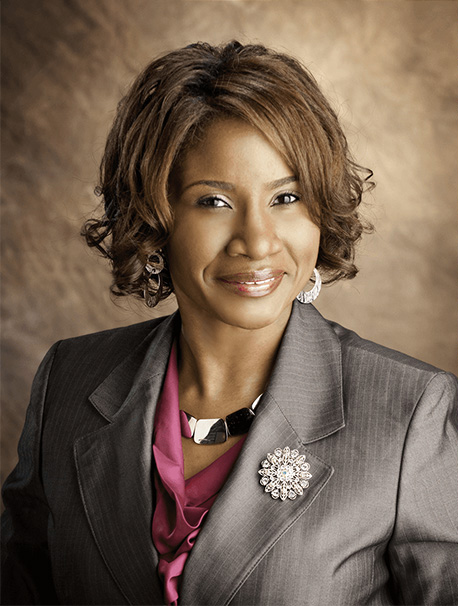 Jo-Anne Williams Barnes, is a Certified Public Accountant (CPA) and Chartered Global Management Accountant (CGMA) holding a Master's of Science in Accounting (MSA) and a Master's in Business Administration (MBA). Additionally, she holds a Bachelor of Science (BS) in Accounting from the University of Baltimore and is a seasoned accounting professional with several years of experience in the field of managing financial records for non-profits, small, medium, and large businesses. Jo-Anne is a certified Sage Intacct Accounting and Implementation Specialist, a certified QuickBooks ProAdvisor, an AICPA Not-for-Profit Certificate II holder, and Standard for Excellence Licensed Consultant. Additionally, Jo-Anne is a member of American Institute of Certified Public Accountant (AICPA), Maryland Association of Certified Public Accountants (MACPA), and Greater Washington Society of Certified Public Accountants (GWSCPA) where she continues to keep abreast on the latest industry trends and changes.