Your nonprofit organization was built with a lot of hard work. Dedication is an understatement when it comes to getting an organization up and running. A nonprofit serves a mission, and you serve that nonprofit. You don't have to do it alone, though. There are areas of the business where the benefits of outsourcing services are too valuable to pass on. Bookkeeping, accounting services, and other financial functions are often some of the most obvious services to seek outside help with.
Many nonprofits realize that they could benefit from help with their bookkeeping and accounting but aren't sure which one or what the difference is. The information about accounting firm services can be confusing. Many folks start by asking, "what's the difference between outsourcing my bookkeeping services and outsourcing my accounting department?
Outsourcing bookkeeping services include working with an outside accounting firm on services like:
accounts receivable (AR) processing
accounts payable (AP) processing
balance sheet reconciliations
payroll processing
other daily maintenance accounting tasks
Outsourcing your accounting department includes having outside accountants' services like:
monthly, quarterly, and annual financial evaluations
cash management
budgeting and forecasting
CFO services including financial decision making
tax preparation
other growth-focused accounting needs
Why Do You Need To Outsource Your Accounting Department?
You don't need to outsource accounting services, but you will probably be glad you did. Many clients are surprised at the amount of time and money they end up saving by bringing in an outside accounting firm because of the following benefits.
What Are The Benefits Of Getting An Advisory Service For Your Business?
Working with an accounting firm on services offered can benefit your business or nonprofit organization is a lot of ways. Outsourcing accounting functions save time and frustration, of course. However, there are also some other vital reasons to seek expert help.
For a nonprofit organization to succeed, it must maintain its tax-exempt status. Tax-exempt status means that the organization does not have to pay income taxes. Many nonprofits qualify for the 501(c)(3) designation. This status also means that donors will receive a tax deduction when contributing. Keeping that status is essential to a nonprofit's survival because a large portion of revenue often comes from donors. While the state regulates whether your organization is considered not-for-profit, the IRS regulates tax-exempt status. Consulting with an accounting firm or outsourcing your accounting department can ensure that you are able to comply with all IRS requirements and that your tax-exempt status remains intact.
Outsourcing bookkeeping and accounting services limits risks to your organization. Many companies struggle with outdated accounting systems, which can lead to inaccurate financial reports. Or a nonprofit organization may not utilize accounting software at all, relying on staff members to manually compile reports. Human error is natural but can be detrimental when it comes to accounting. Financial reporting is used to analyze the health of your organization by internal users like managers and board members to external users like potential donors and governing agencies. Reports must be accurate and making sure they are produced accurately the first time saves time, money, and reputation.
How Does It Work?
Outsourcing bookkeeping and accounting services sound like a lot of work. When really it is quite simple, and the right accounting services firm will hold your hand every step of the way. Working with an outside accounting firm begins with figuring out exactly where you could benefit from outsourced help.
You don't have to do that alone though. The first step is to contact the right accounting services firm. From there the accountants can learn about your business and help you to evaluate what your needs are. An accounting service firm can help you understand where outsourced accounting can save you time and money as well as how much the services will cost. They will be able to give you a detailed plan of how the service will work including what they will provide and what will be required from you.
What's The Cost Involved In Getting A Service Like This?
There is a cost involved with outsourcing any part of your business. The costs of working with an accounting company on services will vary with the level of service you decide is best for your organization. Many nonprofit organizations will require a different level of accounting services throughout the life of their business. A brand-new nonprofit will have different accounting needs than one that has been established for many years.
Outsourcing your accounting department is often the most cost-effective option. By using an accounting firm, you will save on other costs including staffing hours and non-compliance fines. An accounting firm can also help you maximize income by effectively budgeting and forecasting your organization.
Who Can Advise Me On My Company's Needs And How To Get Started?
JFW Accounting Service can help with your bookkeeping and accounting needs. If you're asking, "what services do accountants provide?", contact us today to get started. You'll be glad you did.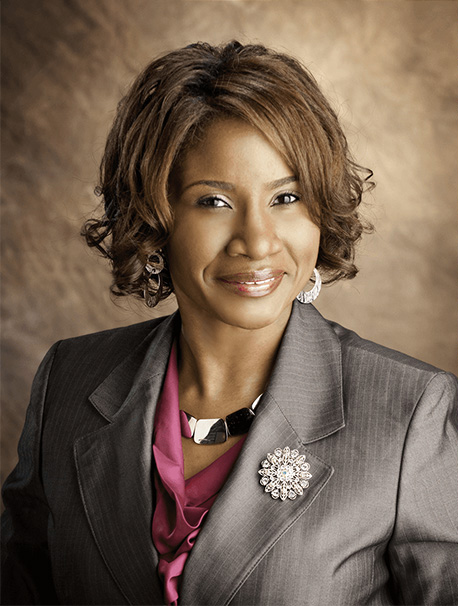 Jo-Anne Williams Barnes, is a Certified Public Accountant (CPA) and Chartered Global Management Accountant (CGMA) holding a Master's of Science in Accounting (MSA) and a Master's in Business Administration (MBA). Additionally, she holds a Bachelor of Science (BS) in Accounting from the University of Baltimore and is a seasoned accounting professional with several years of experience in the field of managing financial records for non-profits, small, medium, and large businesses. Jo-Anne is a certified Sage Intacct Accounting and Implementation Specialist, a certified QuickBooks ProAdvisor, an AICPA Not-for-Profit Certificate II holder, and Standard for Excellence Licensed Consultant. Additionally, Jo-Anne is a member of American Institute of Certified Public Accountant (AICPA), Maryland Association of Certified Public Accountants (MACPA), and Greater Washington Society of Certified Public Accountants (GWSCPA) where she continues to keep abreast on the latest industry trends and changes.