Spreadsheets help the accounting world go round. Accountants that manage nonprofit organization finances and corporate accountants will all declare a secret love/hate relationship with their Microsoft or Google spreadsheets. Many of these organizations don't believe that there's a better way to handle the accounting and finance needs.
There is a better way!
In this article, we look at some of the functions organizations rely on spreadsheets to manage and how an automated accounting system could help those organizations take productivity to the next level.
Automated Solutions For Commonly Kept Accounting Spreadsheets
Spreadsheets are not a bad way to record, organize, and analyze transactions, but they also aren't the most efficient way. The way great spreadsheets are created and thrown into supporting operations is because a useful template is found or created using Microsoft Excel or Google Sheets.
From there, the spreadsheet just keeps circulating throughout the organization and quickly becomes the "recognized way" to handle transactions. Spreadsheets have a place in the accounting industry, like with the following popular uses for spreadsheets.
Familiar Spreadsheets
Some of the most common financial management tools we see being managed are listed here.
Budgeting and Forecasting
A proper budgeting procedure is a key to the success of many organizations. Budgets are an important planning tool that organizes expected income and expenses into a snapshot view of financial health. Generally, a budget is done for 12 months' time, and they help organizations better plan for large expenses or new programs.
Having a detailed budget in place and updating it frequently throughout the year provides a forecast which allows leaders to manage cash flow and be prepared for upcoming shortfalls or opportunities. Budgets and forecasts are commonly documented via a spreadsheet.
Accounts Payable
The term accounts payable describes a liability of an organization that owes a payment to individuals or businesses for goods or services received. Some companies choose to track their accounts payable in a spreadsheet, where they manually input the vendor information and balance each time a new bill is received or paid.
While accounts payable spreadsheets make it possible to track this liability, they leave room for a lot of errors, including unpaid invoices, incorrect mailing information, separation from 1099 tracking tools, and incorrect balances.
Bank Reconciliations
Bank reconciliations are an important part of the monthly accounting function at any nonprofit organization or a for-profit business. A bank reconciliation is a documented way to ensure that all cash transactions have been properly recorded in the organization's software or record-keeping process.
While considered tedious by many accountants and bookkeepers, most organizations cannot complete a period-close, audit, or financial statement without the bank reconciliation.
Financial Statements
Common financial statements at any organization include a balance sheet and income statement. These reports are issued to investors, lenders, governing agencies, and internal users. Financial statements give a supported summary of the overall health of an organization.
Some organizations rely on a manual spreadsheet to track things like assets, liabilities, income, and expenses, but there is a much easier way to produce accurate financial statements when you use automated accounting software, like Sage Intacct.
An Automated Alternative
While spreadsheets adequately cover the function, they may be inadequate in the following areas:
Security
Spreadsheets can be set up to require a password or kept in a secure location, but the fact is they do not have the same credential security as found with an automated system. With software, like Sage Intacct, organizations can customize each user's access to the software and specific applications.
Using an automated system also protects the company from unauthorized duplication of reports.
Accessibility
Spreadsheets are often stored on a computer's hard drive, a portable storage device, like a flash drive, or in a company's network or the cloud. They are sometimes hard to locate, requiring multiple attempts in the Windows search bar, or not easily accessed by managers and board members on the go.
Automated accounting systems allow financial managers and organizational leaders to access all of the data they need on a mobile device from anywhere that there's internet access.
Consistency
If you've ever made a copy of a recent spreadsheet, with the intention of creating an updated version, you may realize slight variations in data presentation. Over time, individuals make changes to spreadsheets.
While they may be improvements, the overall integrity of a spreadsheet template decreases over time. Automated accounting systems, like Sage Intacct, can provide consistent results that are only updated when necessary.
Errors
Most spreadsheets operate with manual data entry and automated formulas within the sheet. The formulas in spreadsheets can be turned off or accidentally mis-keyed at any time and they require initial input from humans, which leaves room for error.
Automated accounting systems eliminate the possibility of non-functioning formulas and create faster, more accurate, reports.
How To Get Started With An Automated Accounting System
Breaking the habit of spreadsheets in the workplace can be a multi-step process for some organizations. To get started with a more efficient accounting process take the following steps:
Make a list of current spreadsheets regularly utilized for accounting.
Work with JFW Accounting Services to learn about outsourcing these functions with us.
Make the switch
Focus on your mission while we take care of your accounting needs!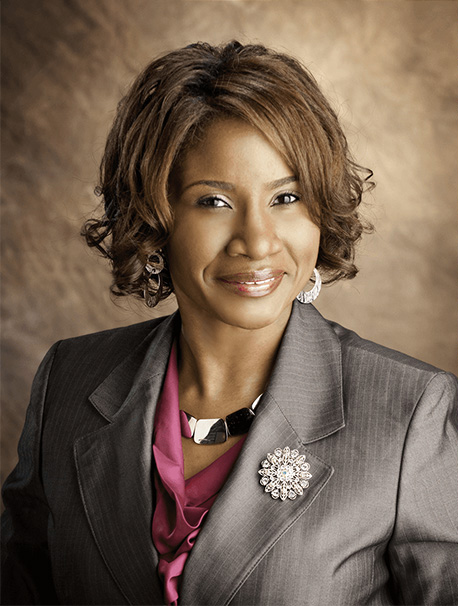 Jo-Anne Williams Barnes, is a Certified Public Accountant (CPA) and Chartered Global Management Accountant (CGMA) holding a Master's of Science in Accounting (MSA) and a Master's in Business Administration (MBA). Additionally, she holds a Bachelor of Science (BS) in Accounting from the University of Baltimore and is a seasoned accounting professional with several years of experience in the field of managing financial records for non-profits, small, medium, and large businesses. Jo-Anne is a certified Sage Intacct Accounting and Implementation Specialist, a certified QuickBooks ProAdvisor, an AICPA Not-for-Profit Certificate II holder, and Standard for Excellence Licensed Consultant. Additionally, Jo-Anne is a member of American Institute of Certified Public Accountant (AICPA), Maryland Association of Certified Public Accountants (MACPA), and Greater Washington Society of Certified Public Accountants (GWSCPA) where she continues to keep abreast on the latest industry trends and changes.