Nonprofit organizations are unique because they are not owned by one individual or even a group of people or entities. Nonprofits rely on a board of directors for oversight, guidance, and decision-making. A board of directors that is made up of board members that have been elected with care and empowered to lead the organization will ensure the organization can continue to fulfill the mission of the nonprofit. A nonprofit's board of directors should provide governance and ensure sustainability.
The first requirement of building a healthy board of directors is understanding the principles behind nonprofit governance. The National Council of Nonprofits tells us that good governance starts with leadership, accountability, and the "right mix of board members." In addition to the right people, achieving proper governance also requires organized communication among members and transparency.
Since nonprofit board members are not required to be formally trained in running charitable companies, they must rely on resources provided by the association of nonprofits in their state and the following basic governance practices which are available from the Internal Revenue Service (IRS). Most nonprofits are required to complete Form 990 annually, which also provides an outline of governance practices.
Responsibilities of the Board
The general purpose of a board of directors is to provide guidance and governance, so it makes sense that successful boards create formal board policies. A board's policies will include processes and procedures unique to their organization and its operations, as well as provide clarity on the following practices as they relate to maintaining the organization's tax-exempt status:
Develop A Governance Model
There are several governance styles that can be adopted by the board of directors. The type of governance that is best fit for each nonprofit organization depends on several factors including their size, purpose, revenue sources, location, and preferences. Some examples of governance models include:
Advisory – Elects one CEO or executive director with the purpose of selecting an individual that can provide regulatory, legal, or other professional guidance to the organization.
Voluntary – Board members work within the community the nonprofit serves and daily operations of the organization are carried out by staff members and volunteers.
Policy – Assembles various management committees to oversee operations.
Community engagement – Board members directly serve the nonprofit's community even though they are not required to be a part of it.
Patron – The primary purpose of the board is to prioritize fundraising and networking.
Hybrid – Many organizations choose to implement characteristics of multiple governance models to run their nonprofits.
Board Meetings
It is the responsibility of the board members to attend board meetings, including the annual board meeting, quarterly meetings, committee meetings, and meetings conducted by entities acting on behalf of the nonprofit. For each meeting, the board is responsible for recording corporate minutes, or a detailed list of topics, motions, approvals, and attendees.
Policies And Questionnaires
A nonprofits board of directors creates a document that includes policies and procedures on the following:
Election, term limits, and eligibility of officers
Contributions and compensation (the board is responsible to ensure the compensation of executive stakeholders is deemed appropriate and not excessive.)
Confidentiality and conflict resolution
Public relations, diversity, and fraternization
The policies included in the document must be reviewed annually by the board. Board members must also complete a questionnaire about conflict of interest, that is submitted to the IRS with Form 990 annually. Once Form 990 is completed and the questionnaires are attached, the board is also expected to review the entire IRS form before it is submitted.
Transparency
Protecting a nonprofit from risks, including non-compliance fines and the loss of an organization's tax-exempt or nonprofit statutes, includes being transparent with donors, employees, members, and government agencies. Transparency can be achieved by keeping accurate and current documents. The board of directors should address transparency in all policies and at board meetings. Nonprofit organizations should make at least three years of filed annual returns and tax-exempt approved status documents available to the public.
Best Practices For The Board Of Directors
Once a capable, willing, and caring board is in place, the nonprofit will thrive as the board members implement some or all of the following governance best practices:
Provide insight and guidance to endure all programs, projects, and events are in line with the organization's declared purpose.
Mentor and manage board members, officers, staff members, and the chairman of the board, implementing open communication policies.
Perform annual reviews of the board's progress and the position of the organization.
Review annual reports, grant applications, and changes in policies.
Organize an annual meeting where the current and future years' activities and policies are reviewed and planned.
Document processes for data security, confidentiality, and regulatory compliance.
Stay educated on nonprofit laws, standards, and new legislation that are applicable to the organization.
Provide oversight to supervisors, managers, and regular volunteers.
Final Thoughts
Running a nonprofit can feel overwhelming, but it is possible to maintain proper governance while still fulfilling your mission. No matter what stage your nonprofit is in, regulations, policies, and compliance can be confusing. At JFW Accounting Services, we have nonprofit experts that can help your organization thrive. Give us a call today to schedule a client assessment.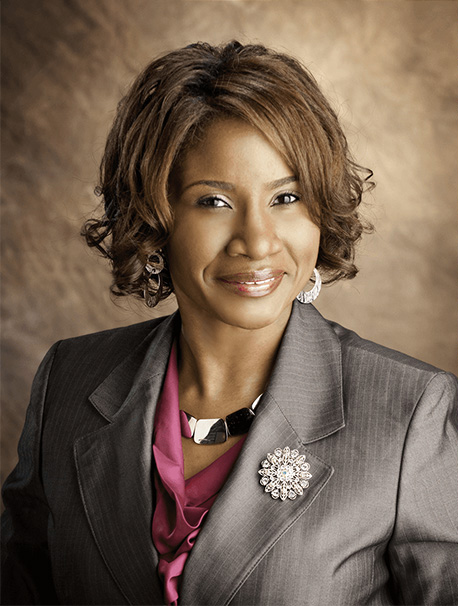 Jo-Anne Williams Barnes, is a Certified Public Accountant (CPA) and Chartered Global Management Accountant (CGMA) holding a Master's of Science in Accounting (MSA) and a Master's in Business Administration (MBA). Additionally, she holds a Bachelor of Science (BS) in Accounting from the University of Baltimore and is a seasoned accounting professional with several years of experience in the field of managing financial records for non-profits, small, medium, and large businesses. Jo-Anne is a certified Sage Intacct Accounting and Implementation Specialist, a certified QuickBooks ProAdvisor, an AICPA Not-for-Profit Certificate II holder, and Standard for Excellence Licensed Consultant. Additionally, Jo-Anne is a member of American Institute of Certified Public Accountant (AICPA), Maryland Association of Certified Public Accountants (MACPA), and Greater Washington Society of Certified Public Accountants (GWSCPA) where she continues to keep abreast on the latest industry trends and changes.