Nonprofit organizations exist to serve their members or the community. Achieving the mission or missions of the organization is the highest priority for a successful nonprofit. The impact an organization makes should be maximized for long-term growth and success. But, how can a nonprofit organization maximize that impact? How do nonprofit board policies help?
Strong Board performance is the most efficient way organizations achieve consistent growth and see positive results within their community. In this article, we explore nonprofit policies and how to create and update the policies for an effective Board.
Nonprofit Board Policies
Nonprofit policies provide operational guidelines for an organization. The policies enable staff with the tools they require to fulfill the organization's mission. Leaders and team members turn to the policies for guidance about decision-making and conflict resolution. A nonprofit's policies may outline laws, procedures, principles, and goals.
In order to stay relevant, protect the center of the organization, and maximize impact, Board policies should be reviewed and updated regularly.
Each nonprofit organization has a unique set of policies. Often there are separate policies for matters addressing financial policies, personnel, and Board-related policies. The policies created for the Board often address some the following topics:
Election and eligibility of officers
Compensation, reimbursement, personal contribution
Meeting attendance, Term limits, termination of office
Confidentiality, public relations, conflict resolution
Nepotism, fraternization, diversity
6 Tips for Creating Effective Nonprofit Board Policies
Planning
Developing new policies or reviewing existing policies is a proactive process. This step often involves teamwork and brainstorming. The intention is to anticipate the future needs of the organization. The planning phase of policy creation and revision should involve the members of the Board as well as staff members. Planning sessions are not defined, it is acceptable to meet multiple times with different groups to brainstorm policy outlines.
Some great questions to answer during step one include:
Where do we see the organization in 12 months? In 60 months?
What conflicts may arise in the future?
What behaviors are considered unethical?
What is our stand on social media exposure?
Will the Board contribute financially to projects?
Should Board members be compensated?
Researching and Rough Draft
After collaboration and brainstorming are complete, there will be necessary leg work to complete before formulating the policies. The initial input of the Board and the staff members during the planning phase will require research to decide how to translate intentions into written policy. Research what other organizations have done and collect feedback from sources knowledgeable in the nonprofit industry.
It is recommended to consult legal representation to help assess if the desired policies are legal, applicable to the organization, and if there are any key components missing from the rough draft of policies.
Documentation
After staff, Board members, and a legal expert have collaborated to create a strong arrangement of policies, the next step is documentation. Compile the policies in an organized document, grouping like policies together.
Many organizations choose to use a template found online. Use caution when selecting a template and use it only as a guideline. Each policy should contain the following:
Policy title – The title should state the content and the intent of the specific policy.
Purpose – Each policy should have a purpose defining the reason for the policy, like "Ensuring financial transparency with donation proceeds."
Legal reference – If the policy is related to a law or statute, include the pertaining law and proper reference.
Policy scope – The scope defines whether the policy pertains to everyone or just a certain group.
Contact details – Many organizations choose to include the contact information for the person responsible for monitoring the policy. This may be Human Resources, Leadership, or legal counsel.
Approval
Once a policy document has been created or revised, the next step is approval. While employees may contribute to the compilation of the policies, the final approval is the sole responsibility of Board members.
The Board should receive a copy of all relating documents so that they are able to take a clear position. Many organizations delegate time during an annual meeting to deliberate new or revised policies and vote on their inclusion.
Review
The review process is an ongoing task for nonprofit organizations. Policies should be reviewed frequently at Board meetings, or anytime a situation brings attention to the policies. Organizations grow over time.
Nonprofits often experience new fundraising projects, increased community, evolving personnel structure, and other meaningful changes. While structural and financial evolutions are good for the growth of the organization, it is important to review policies following a change to ensure that the policies are properly aligning with the organization's mission.
Update
Policies can be updated as often as necessary when the Board has agreed and voted on a policy change. Updates may address the scope of the policy or the content. Updating more than one policy at a time may require teamwork and brainstorming, as outlined in the first step. Policies can be updated, added, or eliminated if the Board has agreed and voted in favor of the change.
Be sure that all policy changes are formally updated and distributed in the policy manual to avoid conflict or confusion later on.
Final Thoughts
There are a lot of moving pieces in a well-functioning nonprofit organization. An effective policy manual pulls those pieces together and clarifies areas lacking definition. For the nonprofit to continue to succeed, the Board must function as an effective and cohesive entity. Proper creation and revision of Board policies enable the Board to perform in the most efficient manner possible.
---
We'd love to hear about the unique needs of your nonprofit organization. Book a client assessment today!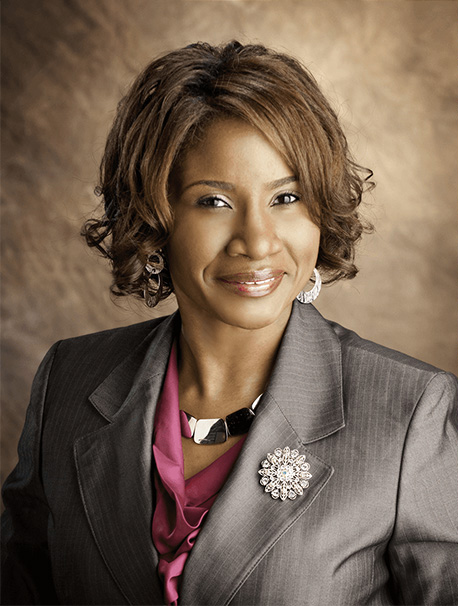 Jo-Anne Williams Barnes, is a Certified Public Accountant (CPA) and Chartered Global Management Accountant (CGMA) holding a Master's of Science in Accounting (MSA) and a Master's in Business Administration (MBA). Additionally, she holds a Bachelor of Science (BS) in Accounting from the University of Baltimore and is a seasoned accounting professional with several years of experience in the field of managing financial records for non-profits, small, medium, and large businesses. Jo-Anne is a certified Sage Intacct Accounting and Implementation Specialist, a certified QuickBooks ProAdvisor, an AICPA Not-for-Profit Certificate II holder, and Standard for Excellence Licensed Consultant. Additionally, Jo-Anne is a member of American Institute of Certified Public Accountant (AICPA), Maryland Association of Certified Public Accountants (MACPA), and Greater Washington Society of Certified Public Accountants (GWSCPA) where she continues to keep abreast on the latest industry trends and changes.