Many nonprofit organizations receive tax-exempt status from the Internal Revenue Service (IRS). While this means that the organization does not have to file income tax reports with the IRS, there are other federal reporting obligations nonprofit entities must comply with. Nonprofit organizations must file an information form with the IRS called Form 990.
Form 990 is officially titled the Return of Organizations Exempt from Income Tax.  The Form serves as a nonprofit's official document to show that the organization is conducting business according to the beneficial and charitable goals of the entity.
Why is Form 990 Important?
Nonprofit organizations are legally required to file a Form 990 with the IRS each year.  If a nonprofit entity fails to file 990 with the IRS, it will be at risk of losing the organization's tax-exempt status.
Failing to file for three consecutive years will result in the tax-exempt status of the organization being automatically revoked on the due date of the third unfiled return. There are also financial penalties for organizations that fail to file the form.
Nonprofits provide transparency to the public by filing 990. Donors and any other interested parties can find and evaluate the organizations they currently support or are considering supporting by reviewing the forms. Information on nonprofits can easily be found by any individual that searches the name or tax identification number of the entity on the IRS website.
Private internet sites, like GuideStar, also provide the form's details about nonprofits, and many organizations publish recent 990s on their own website. The 990 is a valuable resource to potential donors and agencies, but it is also a valuable public relations tool for nonprofit organizations.
What Information Appears On The Form?
The form required by the IRS gives nonprofits an opportunity to clarify their mission and share their accomplishments of the previous year. 990 gives information about how the organization earns its revenue and provides insight into the sustainability of the entity. Other information, like the salary information of employees and board members, can also be found on 990.
The form is broken up into sections, each of which collects detailed information about the different activities of the nonprofit in the most recently completed fiscal year. The sections of the Form detail some of the following information as well as give the nonprofit the opportunity to disclose further details.
Income and expense amounts
Names and compensations of board members, officers, and key employees
Asset and liability balances
Program descriptions and fundraising activities
Grants
Investment activities
Which Organizations Must File A Form 990?
Most nonprofit organizations that have been approved for tax-exempt status are required to file Form 990 with the IRS. The following entities are required to file annually:
Organizations with gross receipts equal to or greater than $200,000
Nonprofit entities whose assets total $500,000 or more at year-end
Private Foundations in all income categories (Form 990 PF)
Small nonprofits with gross receipts less than $50,000 (Form 990-N or e-Postcard)
Organizations with tax exemptions under Sections 501(c), 527, 4947(a)(1)
Who Is Exempt From Filing?
There are exceptions to the requirements. The following organizations are not required to file an official form, although they may be required to provide transparency in other ways. If you have questions or concerns about your organization's filing responsibilities, it is best to speak with an expert.
Churches
Other faith-based organizations
Subsidiaries of other nonprofits
State institutions
Government corporations
Which Form Is Right For Your Nonprofits?
Once a nonprofit has established whether filing an annual Form is required, they must next decide which one to use. Just like federal income tax return forms, there are different versions of 990 for nonprofits. There are five annual information returns.
Form 990
Form 990 is titled Return of Organization Exempt from Income Tax. This form is used for nonprofits with gross receipts of $200,000 or more, or assets totaling $500,000 or more. Organizations that sponsor donor-advised funds to operate hospital facilities, and parent organizations filing on behalf of subordinate nonprofit entities file this form. Other organizations that are required to use 990 are those that are designated 512(b)(13) or 501(c)(29) by the IRS.
Form 990-EZ
Organizations that have gross receipts less than $200,000 or less than $500,000 in assets can use Form 990-EZ, also called the Short Form Return of Organization Exempt from Income Tax.
Form 990-PF
Form 990-PF is titled Return of Private Foundation or Section 4947(a)(1) Trust Treated as Private Foundation by the IRS and is a filing requirement of every private foundation.
Form 990-N
The Form 990-N, or e-Postcard, is how most small exempt organizations with less than $50,000 in gross receipts document their annual return. Some entities that meet the revenue requirement for the e-Postcard must still use the 990 or 990-EZ and include:
Some foreign organizations
509(a)(3) supporting organizations
501(c)(23), Pre-1880 Armed-Forces organizations
501(c)(24) ERISA section 4049 trust
Form 990-BL
Information and Initial Excise Tax Return for Black Lung Benefit Trusts and Certain Related Persons, or Form 990-BL, is for Black Lung Trusts as designated by Section 501(c)(21).  An exception is made for Black Lung Trusts that have gross receipts of less than $50,000. Those organizations may qualify for the e-Postcard filing option.
Wrapping Up
Form 990 is a great way for nonprofit organizations to remain compliant with the IRS while providing transparency to the public regarding charitable and financial activities. However, compiling the information required to complete 990 overwhelms even the most experienced leaders and decision-makers.
If you have questions about the filing requirements of your organization or work with a nonprofit that could benefit from professional assistance in preparing and processing Form 990, reach out to JFW Accounting Services today for advisory services.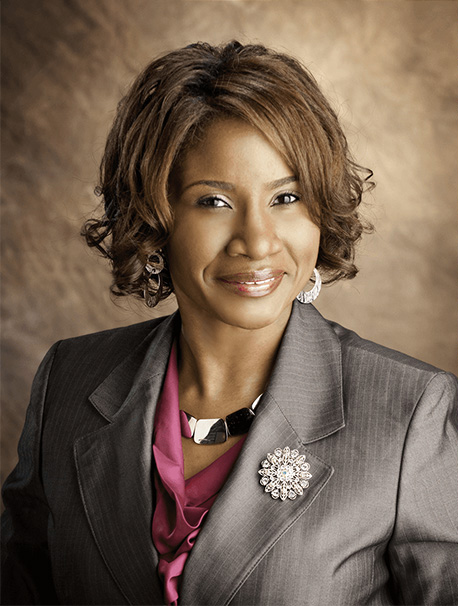 Jo-Anne Williams Barnes, is a Certified Public Accountant (CPA) and Chartered Global Management Accountant (CGMA) holding a Master's of Science in Accounting (MSA) and a Master's in Business Administration (MBA). Additionally, she holds a Bachelor of Science (BS) in Accounting from the University of Baltimore and is a seasoned accounting professional with several years of experience in the field of managing financial records for non-profits, small, medium, and large businesses. Jo-Anne is a certified Sage Intacct Accounting and Implementation Specialist, a certified QuickBooks ProAdvisor, an AICPA Not-for-Profit Certificate II holder, and Standard for Excellence Licensed Consultant. Additionally, Jo-Anne is a member of American Institute of Certified Public Accountant (AICPA), Maryland Association of Certified Public Accountants (MACPA), and Greater Washington Society of Certified Public Accountants (GWSCPA) where she continues to keep abreast on the latest industry trends and changes.