If we have learned anything from the pandemic, it is that there is no way to know what is coming next. As leaders of nonprofit organizations, we often find ourselves on the frontlines of a crisis that affects our communities, our members, and the way we do business.
While none of us can predict the future, having a nonprofit crisis management plan in place is the best way to prepare ourselves, our teams, and the people that have grown to depend on us.
In this article, we break down nonprofit crisis planning into nine easy-to-follow steps. Continue reading so that you're prepared to protect your organization when the time comes.
1. Start Now
The time to create a solid nonprofit crisis management plan is now. It is common practice to call an organizational meeting or assemble a committee after news of a crisis has been shared. However, waiting until there is already an active threat or problem is not the best practice for responsible leaders. Start now. The best action you can take today is to make the decision to create a nonprofit crisis management plan.
2. Assemble A Team
Once your organization's decision-makers have approved the existence of a crisis management plan, the next step is to assemble a team of staff members, volunteers, and officers. Creating a crisis management team will be a different process for every nonprofit because it is designed to reflect your organization's purpose, size, and resources.
Before discussing a possible team around the office, do some strategic brainstorming. Ask yourself the following questions:
What duties will the team need to carry out?
What individuals respond well under pressure?
Which team members do others look to for guidance?
Who can act as the chair, or authoritative voice?
A team of 3-4 individuals can often handle the financial, logistical, and communication needs of a crisis, but feel free to add as many members as you see fit. The purpose of this team is to regularly meet to create an action plan to be used during a crisis. This team will need to remain in place so that, in the event of an emergency, they are clear on their individual roles.
3. Widen The Scope
In order to be prepared for the unexpected, your team will need to brainstorm many different crisis scenarios that may affect the organization. There are many types of emergencies that may affect your mission including:
Health concerns, like COVID-19
Active shooter or bomb threats
Workforce shortages
Natural disasters, like a tornado, fire, or flood
Financial concerns, like theft
Loss of power
Legal ramifications, a lawsuit
Vehicle accidents
Any other incident that can cause a disruption
It's important for the team to begin brainstorming all possible crises so that a plan can be put in place. Considering multiple events is also a great exercise to ensure that the organization has the correct insurance policies and human resource procedures in place. Speak to other nonprofits that work in similar industries about emergencies they've experienced, and their current crisis plans.
4. Proactive Financial Planning
Proactive financial planning refers to the actions your organization takes ahead of a crisis. Is there a fund set aside for emergency access? If there's not, now is a great time to start one. Consider working with the finance team to discuss the liquidity of the organization's assets as well as an investment plan to build resources.
5. Reactive Financial Response
A reactive financial response is a detailed plan of the financial resources that will be required to recover from an emergency or crisis. These plans should include a sensitivity analysis of the budget to measure how long the organization can sustain without revenue. The planning should also outline the fundraising effort that can take place during and after a crisis. Some questions to help with reactive financial response plans include:
How long can our organization remain open without new funding?
What fundraisers can be done without in-person events?
Which team members and volunteers will lead crisis fundraising efforts?
6. Logistical Plans
The logistical planning process should involve a detailed plan about how buildings will be evacuated during an emergency and how operations and programs will exist in the event of a change in location or situations when employees are forced to work from home. The logistic plan should list:
Where emergency exits are located
How occupants will be notified of an emergency
Where members, volunteers, and staff can meet after an evacuation
Emergency plan for each project or program
Which board members, key employees, or officers will coordinate remote operations
7. Communication Outline
A crisis communication plan looks different for each nonprofit organization because it is made to address interested parties in the event of an emergency. As part of any complete management plan, the communication plan will outline the assigned spokesperson, press release procedures, internal communications, and social media policies.
The objective is to have a detailed outline of how the crisis will be communicated to staff, members, the community, and the public. If the organization has a social media manager, include them in the crisis management planning to determine what kind of details will be released to the public.
8. Document
Once a nonprofit crisis management plan is in place, it should be documented. The document should describe the responsibilities of each team member involved, written instructions for each perceived threat, as well as ongoing directions for reviewing and renewing the policy. Include a summary or checklist for quick reference in an emergency.
9. Share And Review
The document should be distributed to leaders in each department, and it should be reviewed quarterly or annually for relevance. Update the document as needed and redistribute it when there are changes made. Reach out to an expert that can help with nonprofit organizational planning that can help finalize your crisis management plan.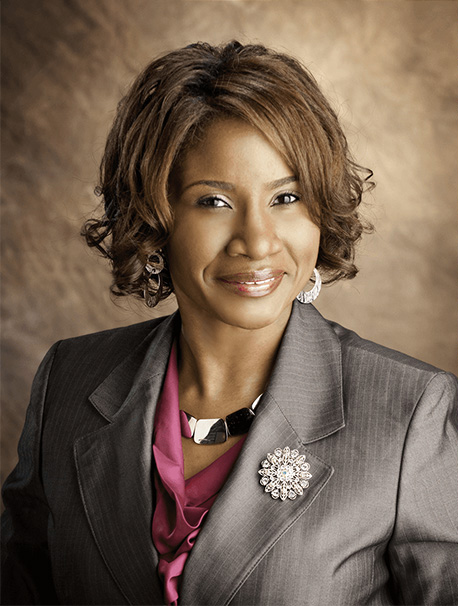 Jo-Anne Williams Barnes, is a Certified Public Accountant (CPA) and Chartered Global Management Accountant (CGMA) holding a Master's of Science in Accounting (MSA) and a Master's in Business Administration (MBA). Additionally, she holds a Bachelor of Science (BS) in Accounting from the University of Baltimore and is a seasoned accounting professional with several years of experience in the field of managing financial records for non-profits, small, medium, and large businesses. Jo-Anne is a certified Sage Intacct Accounting and Implementation Specialist, a certified QuickBooks ProAdvisor, an AICPA Not-for-Profit Certificate II holder, and Standard for Excellence Licensed Consultant. Additionally, Jo-Anne is a member of American Institute of Certified Public Accountant (AICPA), Maryland Association of Certified Public Accountants (MACPA), and Greater Washington Society of Certified Public Accountants (GWSCPA) where she continues to keep abreast on the latest industry trends and changes.