The Impact of COVID-19
No organization was prepared for COVID-19.  Not-for-profits (NFPs), like all companies, faced a new set of challenges.  NFPs continue to struggle to answer questions pertaining to both operations and finances during these unprecedented times.
Effects of COVID on Nonprofit Fundraising
The pandemic put stress on all business activities.  For nonprofits, fundraising methods had to become flexible.  Restrictions on in-person charitable events changed the make-up of the donor audience.  For many nonprofit organizations, this meant putting more focus on activities like email marketing, social media engagement, and encouraging mobile donations.  
According to Double the Donation, the philanthropic giving statistics still improved through 2021.  On their website, Double the Donation, they show the following statistics:
Overall giving increased for the sixth year in a row.
Online fundraising revenue has increased 23%.
Mobile users make up more than half of nonprofit website traffic.
Over $2 billion dollars donated to charities comes from only 10 corporations every year, Microsoft being the biggest donor through employee charitable match programs.  
Nonprofits that are effective in online marketing post content to social media as frequently as once a day.   
Effects of Remote Work on Staff
Working from home became part of the "new normal" for many nonprofit organizations in 2020 and 2021.  Many businesses were able to maintain operations because of employees being able to continue to contribute while away from the office.  However, creating an environment where working remotely was possible for staff brought its own set of challenges to the organization.
Pros and Cons
Remote work has a lot of advantages for both employees and for the overall good of the organization.  When working remotely, employees have more flexibility.  Eliminating commute times and flexible hours improved the work-life balance for many.  
A better balance for staff results in a happier, more productive team.  Higher productivity is a benefit to any organization.  Remote work can also be more cost-efficient for the organization, saving employers money on things like rent, technology, and supplies.    
Like all changes, remote work has some negative attributes.  Some businesses, especially in the nonprofit industry, struggled to provide their employees with the necessary equipment and tools to efficiently work remotely.  
Team collaboration also suffered as nonprofit staff members adapted to communicating virtually instead of in in-person settings.  While many support team members thrived in their new environment, nonprofit leaders also had to be conscious of the possible effects the isolation was taking on their team's mental health.  
Donor Interaction
For NFPs, the guidelines on donor interaction had to be re-written.  The pandemic was unchartered waters for both nonprofits and their supporters.  The need for communication increased while the benefit of in-person interaction was completely halted for a time frame.   
Finding creative and effective ways to engage with donors and make them aware of updated needs and directions became essential.  
COVID-19 Response Legislation
Unprecedented times called for immediate COVID-19 response legislation.  The government quickly reacted to the pressures of the pandemic and worked to aid businesses in several different areas.  
In March of 2020, the Coronavirus Aid, Relief, and Economic Security (CARES) Act was passed. The CARES Act was able to help nonprofits through its Paycheck Protection Program (PPP), which allowed the U.S. Treasury to fund forgivable loans for qualifying businesses to spend on payroll, rent or mortgage interest, and utilities. 
For deductible contributions of cash, the CARES Act also raised limitations for individuals and raised the cap for corporations.  
COVID-19 legislation included other programs available to help nonprofits and continues to make efforts to increase necessary aid.  The Shuttered Venue Operators (SVO) Grant program allowed eligible nonprofits to apply for grants equal to 45% of their revenue.  
The American Rescue Plan of 2021 provided relief to NFPs through PPP loans, and additional federal funding.  COVID-19 response legislation continues to rapidly evolve.
NFP Governance and Management
While we navigate our way through uncertain times, there are some special considerations that can help ensure the financial health of a nonprofit organization.  Vigilant budgeting will allow the NFP to plan for uncertainties.  Once a complete budget is in place, ongoing cash management and re-forecasting can be used to build a cash reserve for incidentals.  
Aside from tightening financial processes, communication must be increased.  Crisis management includes making sure the board and the finance committee are kept informed.  
Long-Term Outlook and Predictions
If the pandemic taught us anything, it is that flexibility is key.  While there has been a lot of progress to return to a "new normal," we must be prepared for future hurdles.  Many of the new programs and regulations that have been put in place to help NFPs survive the pandemic have also brought about new challenges.  
Continued optimism for a brighter future depends on being armed with knowledge.  JFW Accounting Services has the knowledge and expertise to help you get through these challenging times. Do you need help on how to apply and account for grants and loans? Get in touch with us. We'd love to hear from you!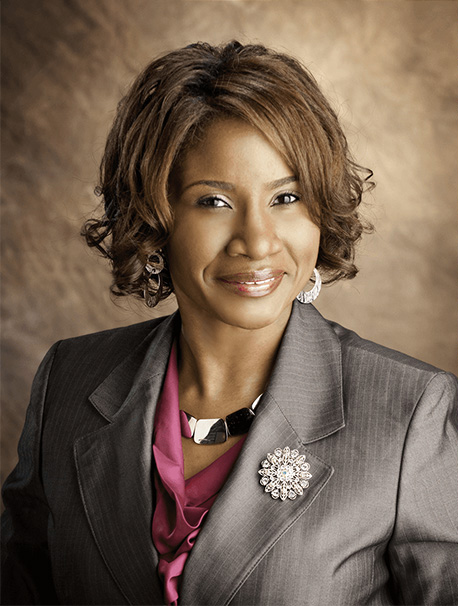 Jo-Anne Williams Barnes, is a Certified Public Accountant (CPA) and Chartered Global Management Accountant (CGMA) holding a Master's of Science in Accounting (MSA) and a Master's in Business Administration (MBA). Additionally, she holds a Bachelor of Science (BS) in Accounting from the University of Baltimore and is a seasoned accounting professional with several years of experience in the field of managing financial records for non-profits, small, medium, and large businesses. Jo-Anne is a certified Sage Intacct Accounting and Implementation Specialist, a certified QuickBooks ProAdvisor, an AICPA Not-for-Profit Certificate II holder, and Standard for Excellence Licensed Consultant. Additionally, Jo-Anne is a member of American Institute of Certified Public Accountant (AICPA), Maryland Association of Certified Public Accountants (MACPA), and Greater Washington Society of Certified Public Accountants (GWSCPA) where she continues to keep abreast on the latest industry trends and changes.