Successful nonprofit organizations all have one thing in common: great people. But how do you find great staff for a nonprofit organization? It is true that nonprofits frequently do not have the flexibility in their budget to recruit and retain the best employees, so they must have nonprofit recruitment strategies to recruit only high-performing and high-impact employees.
7 Recruiting Tips
To keep the best people for your organization, you first must find the best people. Keep reading as we discuss the top 7 staff recruiting tips for nonprofit organizations.
Seek Connection
When advertising for candidates, stay focused on the mission behind the organization. Finding the best people for the job means looking for potential employees that are passionate about the heart of the nonprofit. Be sure each candidate understands the "why" behind your organization and then make sure they are a good fit.
Knowing whether a potential new staff member is passionate about your cause or simply looking for a paycheck can be tough, but look for indications in the candidate's personal life, background, and current job search.
Do they have a personal reason to support the mission?
What other organizations have they worked for or are they interviewing with?
What do they love most about your organization's projects?
Be Accurate
Nonprofit organizations generally operate on a tight budget, so be realistic and accurate when posting open positions. The job titles and descriptions for open jobs should coincide with the available pay for that position. For example, if you can't afford to pay the average salary for an "accounting manager" in your region, seek a "bookkeeping supervisor."
Titles are not everything. Paint a desirable, but accurate, picture when writing the job description and talking to candidates. Be open about how great the current team is and how it's a very exciting role for the right person. 
Proactively Recruit
If you want to fill a position, do it faster and with more success by recruiting. Simply posting a job description on a message board isn't enough to attract the best candidates. Go beyond candidates that apply for the position and reach out to individuals that would be a great fit even if they are not open to new opportunities.
Use all available tools, like Indeed, LinkedIn, and Foundation List. Look within your industry for people that are already doing the job you want to fill or have done it in former positions. 
Show Value
Employees are motivated by money, but there are many other factors that influence job seekers. You can add value to a position without increasing the base salary. Non-monetary incentives may include flexible hours, additional paid time off (PTO), the ability to work remotely, and reward recognition. 
Another way to attract great candidates is to offer an environment that promotes culture and personal growth. Employees want to become better informed while at your nonprofit organization. Offer robust field training and a growth-focused culture. 
Strategically Interview
To get and keep great staff, you must interview well. During the interview process, evaluate each potential employee for overall organizational fit and role-specific skills. Approach each interview with a sales-friendly attitude, remembering the goal is to attract good people. Strategically outline each interview using the following tips:
Evaluate candidates based on long-term fit
Compare candidate skills to those required in the open position
Evaluate background and passion for the mission
Be transparent when describing the role
Share the benefits of working with the organization
Express Intent
Finding the right candidate is the goal but waiting too long to express interest can cause them to become unavailable. Don't be afraid to let an interviewee know that you are interested in them for a specific role. Be honest about where you are in the process.
For example, if you are talking with someone you are excited about, let them know. Tell them how many interviews you still have scheduled, that you are interested in them, and when they can expect to hear from you. 
Sweat the Small Stuff
Filling the position fast will not produce the same results as filling the position well. Be sure to consider all small details when reviewing resumes and speaking with candidates. From the first time you interact with a potential new hire, you should be noting small factors.
Did the candidate return your call or email quickly?
Was the interviewee excited about the opportunity?
Did the individual ask questions about the mission, the community, and upcoming projects?
Were they on time and prepared for the interview?
Did they follow up after the meeting?
A candidate may look great on paper, but they must also present well and show passion for your mission. Trust your gut instinct. If you're not sure about a candidate, they are probably not the right choice.
Final thoughts
Recruiting and retaining the right people for your organization will help the nonprofit continue to thrive for years to come. Take your time filling open positions, be realistic, and pay attention to the small stuff. Remember, you want to find a candidate that wants to work for you as much as you want to have them.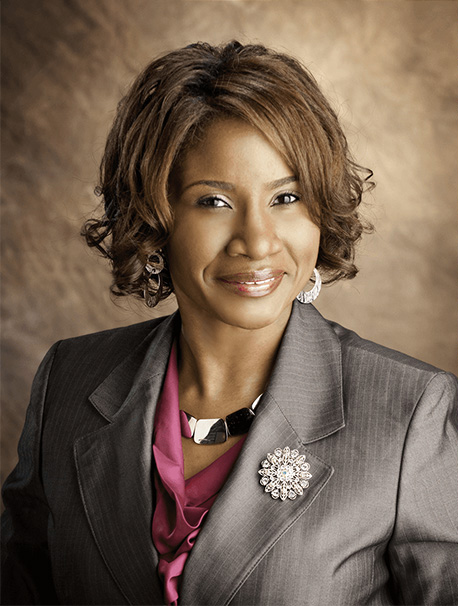 Jo-Anne Williams Barnes, is a Certified Public Accountant (CPA) and Chartered Global Management Accountant (CGMA) holding a Master's of Science in Accounting (MSA) and a Master's in Business Administration (MBA). Additionally, she holds a Bachelor of Science (BS) in Accounting from the University of Baltimore and is a seasoned accounting professional with several years of experience in the field of managing financial records for non-profits, small, medium, and large businesses. Jo-Anne is a certified Sage Intacct Accounting and Implementation Specialist, a certified QuickBooks ProAdvisor, an AICPA Not-for-Profit Certificate II holder, and Standard for Excellence Licensed Consultant. Additionally, Jo-Anne is a member of American Institute of Certified Public Accountant (AICPA), Maryland Association of Certified Public Accountants (MACPA), and Greater Washington Society of Certified Public Accountants (GWSCPA) where she continues to keep abreast on the latest industry trends and changes.