Nonprofit banking is a concept that is often overlooked in the planning stages of new organizations. Nonprofit entities must comply with a unique set of agencies, including the Internal Revenue Service (IRS) and state and local authorities. Setting up and maintaining bank accounts for not-for-profit organizations are processes that require research, knowledge, and strategic planning.
A 501(c)3 bank account is required for nonprofits to solicit donations, and grants, and pay for operating expenses. Knowing how to choose the right bank and what to expect can expedite the process for your organization.
Beginner's Guidelines for Nonprofit Banking
For nonprofit organizations, opening a bank account is not as simple as driving to the local branch. The following steps can help nonprofit leaders and finance teams get started with banking.
Choose the Right Bank
All banks are not created equal. Deciding which bank is the best fit for your nonprofit is an important first step. Once an entity is established, it can be challenging to switch bank accounts because deposit information has already been distributed to agencies and payment schedules may be in place. The following tips can be helpful to compare options:
Choose 3 – 5 banks as potential account holders.
It is helpful to begin a due diligence process on multiple banks. A basic internet search will provide a list of banks in your area, which can then be narrowed down. Another way to select a bank is to ask for recommendations from nonprofit entities that you have built relationships with.
Some organization leaders find it convenient to select their business account holders based on where their personal accounts are held.
Note whether the mission and values of the bank align with your nonprofit organization.
Nonprofit organizations exist to fulfill a more meaningful purpose than profit. Nonprofits work to serve their members and communities according to their unique mission. When selecting the right bank to open accounts at, it is a good idea to choose a bank that has similar values.
A good way to find out more about the mission of the bank is to ask for a copy of the bank's code of ethics or a social responsibility statement. Not all banks are able to offer these documents, but many more than expected do in fact have these statements available.
Establish customer service needs and expectations.
Customer service determines the success of businesses in the service industry. When evaluating banks, it is valuable to consider the customer service standard offered. Information can be learned by reading customer reviews online and asking about customer service policies at the local branches.
Inquire about the banks' previous experience working with nonprofits.
Nonprofit banking needs are different from for-profit companies' needs. When meeting with or researching potential banking partners, it is relevant to ask about the number of past and current nonprofit clients. A significant decline in the percentage of not-for-profit clients can be an early indication of bigger issues.
Ask about nonprofit resources and benefits
Some banks have resources designated for their nonprofit clients. Since nonprofits do not often make up the majority of a banks' clients, these resources are not commonly advertised. Resources offered by banks for nonprofits may include, networking opportunities, direct lending communications, and finance training.
Certain banks may also offer specific benefits to nonprofit organizations like reduced or waived account fees.
Compliance Requirements for Nonprofit Banking
Organizations that hold nonprofit and/or tax-exempt statuses are expected to comply with specific banking rules and regulations. Some banking regulations that affect nonprofits include the following rules.
Bylaw Requirements
When opening a bank account, nonprofits are expected to provide a copy of their organization's bylaws and policies. In order to be in compliance and open a 501(c)3 bank account, bylaws must include contact information, purpose statement, and board members' identification.
It is also recommended that the bylaws include a bank signatory policy, which dictates which staff members hold financial responsibilities like authorizing payments and managing cash.
IRS Designation and Reporting
Before setting up a nonprofit bank account, the organization must file an annual return with the IRS. Most banks will require incorporation paperwork, a tax identification number (TIN), and a letter from the IRS designating tax exemption.
The IRS also requires that all deposits greater than $10,000 are reported on IRS Form 8300. Many banks will require that nonprofits acknowledge and adhere to this policy.
FinCEN
The Financial Crimes Enforcement Network (FinCEN) is an arm of the U.S. Department of Treasury. Its purpose is to collect information about financial transactions to prevent and prosecute money laundering and other financial crimes.
Complying with the requirements of FinCEN is very important, but can be as simple as frequently updating the bank with correct account ownership details and any changes in the organization's purpose.
Bottom Line
Starting a nonprofit organization is an admirable accomplishment, but there is a lot to consider in setting up bank accounts and procedures properly. Before opening a bank account for your nonprofit entity, take the steps shared here to choose the right establishment and stay in compliance with regulations.
Reach out to an accounting expert, like us at JFW Accounting Services, to help your organization prepare for all banking requirements.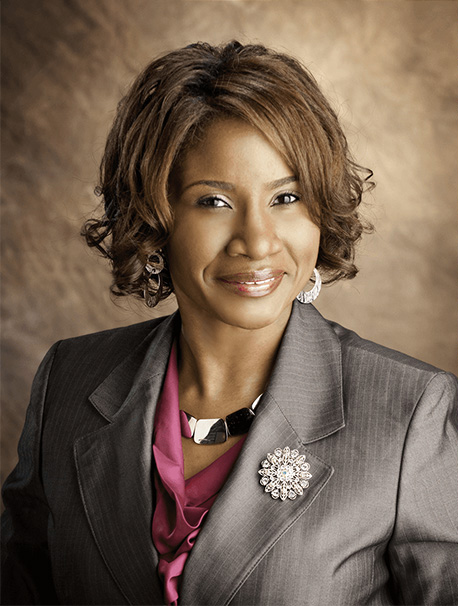 Jo-Anne Williams Barnes, is a Certified Public Accountant (CPA) and Chartered Global Management Accountant (CGMA) holding a Master's of Science in Accounting (MSA) and a Master's in Business Administration (MBA). Additionally, she holds a Bachelor of Science (BS) in Accounting from the University of Baltimore and is a seasoned accounting professional with several years of experience in the field of managing financial records for non-profits, small, medium, and large businesses. Jo-Anne is a certified Sage Intacct Accounting and Implementation Specialist, a certified QuickBooks ProAdvisor, an AICPA Not-for-Profit Certificate II holder, and Standard for Excellence Licensed Consultant. Additionally, Jo-Anne is a member of American Institute of Certified Public Accountant (AICPA), Maryland Association of Certified Public Accountants (MACPA), and Greater Washington Society of Certified Public Accountants (GWSCPA) where she continues to keep abreast on the latest industry trends and changes.