The Archdiocese of Detroit is a vibrant and thriving community that has been a cornerstone of the city for over 180 years. The mission of the Archdiocese is to evangelize, serve, and care for all those in need. In order to achieve their mission, the Archdiocese has turned to Sage Intacct's cloud-based financial management software. The move has enabled more efficient and accurate tracking of donations and expenses while helping staff manage cash flow better. Read on for more details on how the Archdiocese is benefitting from Sage Intacct.
The Mission of the Archdiocese of Detroit
The Archdiocese of Detroit is a nonprofit organization that has been helping its members and Catholic communities since 1833. The group, based out of Detroit, MI, builds Roman Catholic communities throughout southeast Michigan. The Most Reverend Allen H. Vigneron, Archbishop of Detroit, leads the Archdiocese of Detroit in administering Catholic schools and parishes.
On its website, the Archdiocese of Detroit states that its mission is "powered by prayer and led by the Holy Spirit." The group's vision is to become and remain a community of missionary disciples and saints that can manifest the presence of God in Michigan. With more than 200 parishes under its care, the Archdiocese of Detroit generates revenue through assessment income, donations, and appeal campaigns.
When the group realized tracking revenue and maintaining operations were taking focus away from the nonprofit's core mission, they knew they needed a change in accounting procedures that started with cloud-based financial management software.
Sage Intacct Case Study: Archdiocese of Detroit
The financial and IT teams at the Archdiocese of Detroit began investigating accounting systems that could help the organization streamline its financial management and daily operations and ultimately chose Sage Intacct. Don Genotti, the organization's controller said, "we chose Sage Intacct for its clear, clean, and user-friendly workflows."
To implement the software change, the Archdiocese of Detroit worked with a certified Sage Intacct partner to transition the organization to the new accounting solution. The primary goal at the Archdiocese of Detroit was to streamline accounting processes, reducing the time and financial costs of the back-of-the-house operations.
Other Sage Intacct reviews, like those featuring Meals on Wheels, reported decreased times for bookkeeping, financial reporting, and audit preparation so the Detroit organization was excited to get started.
The first steps of implementation involved an entirely new, yet simplified, chart of accounts and a process that allowed the Archdiocese of Detroit to separate its entities and more efficiently track Chancery operations and campaign revenues and expenses.
Prior to implementing Sage Intacct into the organization, the finance team was spending a great deal of their time entering transactions into both the outdated accounting system and manual spreadsheets designed to act as workarounds and accomplish what the software could not.
After launching Sage Intacct at the Archdiocese of Detroit, the finance team reported a 20% increase in overall financial efficiency. The accounts receivable (AR) processes previously consumed more than half of the team's time and consisted of duplicate entries to the old software and a manual spreadsheet as well as tedious check processing procedures. Time spent on AR decreased significantly once the team learned that with Sage Intacct, they could post receipts directly against invoices.
In addition to the streamlined AR functions, the accounting and management teams at the Archdiocese of Detroit were pleased with the changes they say in treasury management. The organization increased the number of bank accounts from 9 to 26, which allowed each restricted or unrestricted fund to be tracked separately.
Using Sage Intacct, the process was simplified even though more accounts were added because transactions could be easily exported from the loan and deposit systems. After Sage Intacct, controller, Don Genotti, reported a 25% decrease in time charged to banking processes.
The Archdiocese of Detroit is pleased with the current processes in accounting and financial management since making the switch to Sage Intacct. They are pleased with the abilities they have to customize applications and create easy-to-access dashboards and reports.
Overall, the Archdiocese of Detroit reports a monthly close cycle of 15% faster, report preparation 18% faster, and 20% time saved on budgeting and forecasting. What previously took the team more than a week to accomplish is now being completed in a few days. 
Next Steps
The Archdiocese of Detroit's experience is a great example of how switching to Sage Intacct can save time and money. If you're looking for a robust financial accounting management solution that is "clear, clean, and user-friendly", we recommend Sage Intacct.
As a Sage Intacct partner, we can help you make the switch and transition your organization to the new accounting solution. Schedule a call with us today to learn more about how we can help streamline your accounting processes and improve your overall financial efficiency.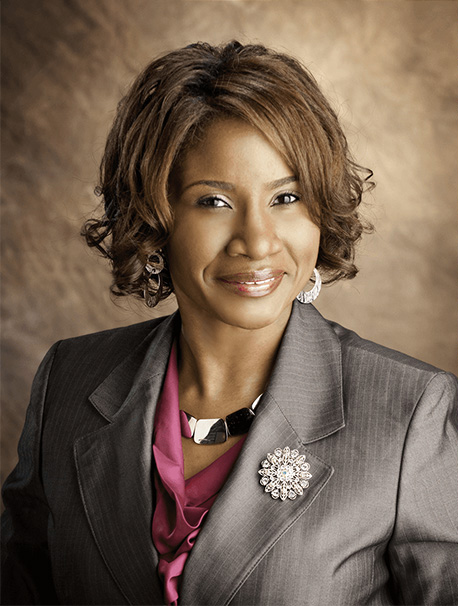 Jo-Anne Williams Barnes, is a Certified Public Accountant (CPA) and Chartered Global Management Accountant (CGMA) holding a Master's of Science in Accounting (MSA) and a Master's in Business Administration (MBA). Additionally, she holds a Bachelor of Science (BS) in Accounting from the University of Baltimore and is a seasoned accounting professional with several years of experience in the field of managing financial records for non-profits, small, medium, and large businesses. Jo-Anne is a certified Sage Intacct Accounting and Implementation Specialist, a certified QuickBooks ProAdvisor, an AICPA Not-for-Profit Certificate II holder, and Standard for Excellence Licensed Consultant. Additionally, Jo-Anne is a member of American Institute of Certified Public Accountant (AICPA), Maryland Association of Certified Public Accountants (MACPA), and Greater Washington Society of Certified Public Accountants (GWSCPA) where she continues to keep abreast on the latest industry trends and changes.