Nonprofit organizations are unique. Unlike private companies, nonprofits set out to achieve a purpose greater than generating revenue. However, just like for-profit companies, nonprofit organizations must have processes and procedures in place to manage daily financial transactions and meet compliance requirements.
What Do CFOs Do?
A Chief Financial Officer (CFO) is an executive within the accounting and finance department that is ultimately responsible for the financial health of the entire organization.
The primary function of the CFO includes helping the business owner and CEO make decisions about financial planning. They act as the most senior management member of the accounting and finance department and lead staff members through an accurate, transparent, and precise reporting procedure.
Virtual CFOs and outsourced accounting experts perform the same duties as an in-house CFO without taking up the same office space and percentage of payroll funds.
The job description of a nonprofit CFO may include:
Finalizing annual budgets, grant project budgets, and cash forecasting reports
Review monthly financial reports, investigating any variances from budgeted expenses
Tracking and managing restricted funds
Identifying cash flow shortages or capital expenditure needs
Overseeing compliance requirements, with grant agencies, the IRS, and state governments
Communicate financial activity to donors, recommending areas for improved processes
Identify growth opportunities
Secure funding opportunities
Advise leadership on the treatment of any income that exceeds operational expenses
Why Does Your Nonprofit Need An Outsourced CFO?
We've established that CFOs are an important part of the finance team, but many leaders don't realize that using an outsourced accounting service to fill the CFO role is a more cost-effective practice than hiring a full-time CFO. Take a look at the following benefits of outsourced CFO services:
Cut Costs
Outsourcing accounting services is less expensive than hiring a CFO. The average salary requirement for a nonprofit CFO is over $115,000, which is a significant payroll expense for an organization that needs to use revenues as a means to fuel its mission.
Using outsourced CFO services allows the organization to benefit from the knowledge and experience of an experienced CFO for a fraction of the expense
Maximize Efficiency
While nonprofit accountants, bookkeepers, and finance teams can compile monthly reports and track income, they are less efficient at doing so than seasoned CFO. Using an outsourced CFO service reduces billable hours for the organization because the accounting department is not accumulating excessive hours trying to finalize financials.
Compliance Requirements
Nonprofit status is regulated by the state in which your organization operates. Compliance requirements in each state vary, but an experienced CFO can make sure all reporting and operating requirements are met. Remaining tax-exempt is monitored by the IRS, which allows the nonprofit to avoid most federal income tax liability.
Outsourcing CFO functions can ensure that organization is filing accurate Form 990s and maintaining all other compliance requirements set by governing agencies.
Transparency
Nonprofits thrive when they can remain transparent with donors, investors, and Board Members.
An organized financial process led by an outsourced CRO is the key to transparency because it allows key stakeholders access to the most accurate and up-to-date financial data.
Risk Management
The duties and functions of a CFO protect the organization because they have been educated and experienced in nonprofit business in all types of industries, regions, and markets. The experience allows these experts to identify potential risks to the organization, like fraud, non-compliance, cash flow shortages, and UBIT liabilities.
Since CFOs are trained to recognize these threats, they can quickly react and adapt operations to minimize risk.
Bottom Line
Nonprofits are able to remain compliant and grow when they are organizationally sound. To be proper, part of the organization must include accounting and finance functions.
An outsourced CFO service gives nonprofits all the benefits of a finance executive for a portion of the expense. CFO services save time, cut costs, increase transparency, and minimize risks. If you're considering adding outsourced CFO services to your management team, reach out to JFW Accounting Services today to find out how they can complement your organization.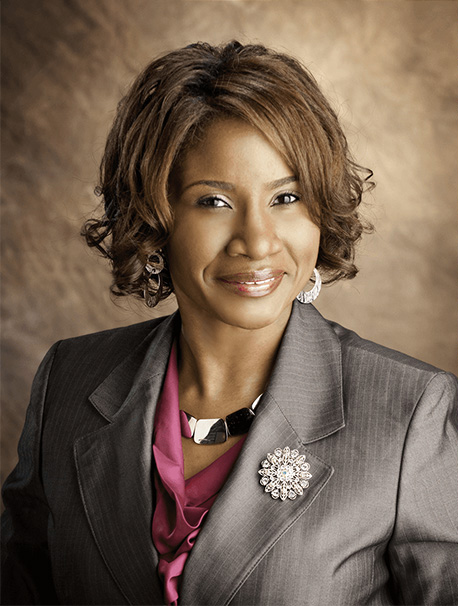 Jo-Anne Williams Barnes, is a Certified Public Accountant (CPA) and Chartered Global Management Accountant (CGMA) holding a Master's of Science in Accounting (MSA) and a Master's in Business Administration (MBA). Additionally, she holds a Bachelor of Science (BS) in Accounting from the University of Baltimore and is a seasoned accounting professional with several years of experience in the field of managing financial records for non-profits, small, medium, and large businesses. Jo-Anne is a certified Sage Intacct Accounting and Implementation Specialist, a certified QuickBooks ProAdvisor, an AICPA Not-for-Profit Certificate II holder, and Standard for Excellence Licensed Consultant. Additionally, Jo-Anne is a member of American Institute of Certified Public Accountant (AICPA), Maryland Association of Certified Public Accountants (MACPA), and Greater Washington Society of Certified Public Accountants (GWSCPA) where she continues to keep abreast on the latest industry trends and changes.