Running a successful organization requires excellent decision-making skills. Leaders of healthy organizations all share one ability: knowing when to outsource. Many accounting functions can be outsourced. The organization benefits because outsourced accounting services maximize revenues, reduce risks and expenses, and set and achieve long-term goals.
In this article, we discuss nine common accounting functions that are cost-effective to outsource as well as the many benefits outsourcing brings to the company.
9 Outsourced Accounting Services
Risk Assessment Assistance
An effective way to minimize risks is to understand what parts of an organization are most vulnerable. Risk assessments impact businesses internally and externally and identify areas where the business may be susceptible to losses or liabilities through fraud, theft, inaccurate reporting, lack of internal controls, and even poor decision making.
Outsourcing risk assessment assistance can protect a company by identifying which assets are at risk, vulnerable business components, and documenting the processes. A professional, outsourced risk assessment can provide a detailed analysis of current financial health and analyze future risks. Assessing risk is the first step in building the organization's mitigation strategy.
Virtual CFO Services
Chief Financial Officers (CFOs) fill an important role in any thriving organization. In addition to the challenging task of managing a company's past, present, and future financial health, a CFO participates as a contributing member of the management team.
One of the most important duties of a CFO is maintaining an accurate and transparent capital structure for the organization. They ensure that financial reports represent the financial position of the company fairly and that the proper tools are in place for financial analysis. The current financial structure of an organization is the most important factor to consider while productively planning for future growth.
A full-time, in-house CFO is not the most efficient or cost-effective option for many companies, nonprofits, and new businesses. Organizations can benefit from virtual CFO services, providing strategic insight, financial modeling, and market analysis.
Reporting to Governance & External Parties
Almost all organizations from publicly traded companies to small nonprofit groups report to external parties. Recipients may include board members, the Internal Revenue Service (IRS), granting agencies, lenders, Federal governments, State agencies, donors, and even the public.
The financial reports required by each agency can vary but can resemble a Balance Sheet, Income Statement, and Form 990. Compiling accurate financial reports and understanding the steps to report to the required authorities requires time and knowledge. Reporting to governing agencies and other external parties is a function that can be outsourced to maximize efficiency in an organization.
Bookkeeping
Organizing and recording the everyday financial transactions of a company is the first step in building a healthy, profitable endeavor. Proper bookkeeping can make or break the growth potential of any organization because inaccurate record-keeping leads to inaccurate reporting and disorganized decision-making.
Bookkeeping is tedious and requires many staff hours to keep up with. Functions in a company that falls under the bookkeeping umbrella include accounts receivable, accounts payable, bank reconciliations, and payroll processing. It often takes more than one employee to cover bookkeeping functions. Outsourcing bookkeeping can save time and money. It also minimizes the risk of human error, increases internal controls, and maximizes efficiency.
Investment of Excess Funds
Investing funds properly impact the financial health of an organization long-term. The ability to allocate profits and excess income intelligently can determine the ability of a company to whether the economic highs and lows that are unavoidable. Maximizing the earning potential of assets is an essential part of an organized growth strategy.
Engaging financial professionals in the investment of excess funds is a strategy used by effective leaders to ensure the future. Outsourced Accounting services can provide detailed information about a company's options to maximize future revenue sources, as well as facilitate the first steps.
Internal Control Recommendations
Internal controls are processes and procedures put into place by a company to ensure the integrity of the organization. Internal controls are best implemented when they are thoroughly documented and distributed within the business. Formally documented internal controls explain the process that which the controls are carried out. Internal controls identify and mitigate risks and control the flow of information.
An organization's internal control processes and documents are fluid procedures that should be monitored regularly and updated as often as needed. Details about a company's internal controls are included in audited financials and annual reports. Analyzing current internal controls and making positive changes to the process is an important function for a company to seek outside expert help with.
Budget Monitoring
Budgets are a planning tool for growing businesses that create a balance between the actual and forecasted income and expenses. Budgets enable leaders to evaluate past and present performance while communicating the operational and financial goals of the company. An organized budget can be updated monthly, creating a forecast, to anticipate cash management issues.
Seeking the right accounting service to monitor the budget of an organization is one preventative measure organizations use to protect their financial health in the future. The ongoing budget analysis gives companies an effective tool to adapt and adjust processes when needed.
Using Outsourced Accounting Services For Strategic Financial Planning
Strategic financial planning is a process that involves more than a magnified scope of the organization's finances. Strategic planning includes analyzing the overall health of the organization and its management. In order to meet long-term goals, companies implement ongoing strategic financial planning.
Using an outsourced accounting service to assist in financial planning will incorporate an organized analysis of planning, budgeting, risk assessment, and operational applications of adapted processes.
Recordkeeping & Compliance
Proper recordkeeping and compliance with regulations are unavoidable parts of running a for-profit or nonprofit business, but they are aspects of the financial department that can be very time-consuming and expensive to perform in-house.
Outsourcing services to stay compliant with government and industry standards will incorporate detailed recordkeeping which helps an organization remain transparent and operational. Outsourcing an external accounting service is one way to ensure records remain accurate and the organization meets the demands of regulating agencies.
8 Rewarding Results From Outsourcing Accounting Services
Increase Employee Productivity
Outsourcing tedious accounting tasks will relieve some of the burdens on staff, freeing up some of their time to focus on other areas of their job description. When outsourced services are used, employees also receive valuable feedback that can be used to maximize efficiency in the future.
Outsourced Accounting Services Shortens Financial Cycles
Many organizations allocate more than one week of employee time to a monthly close. Completing the financial cycle by verifying transactions and compiling reports consumes the majority of involved staff members' time. Using an outsourced accounting service can shorten the financial cycle, allowing leadership to spend their time on growing the future of the organization.
Improve Financial Controls
Financial controls protect the organization from fraud and loss. Improving internal controls also decreases the likelihood of expensive audits. Many organizations struggle to have proper internal financial controls because they do not have enough employees to exclusively assign financial duties. Outsourced accounting services can complete accounting functions while providing the benefit of separation of duties.
Create Better Audit Traits With Outsourced Accounting Services
Audits can be stressful and expensive. When organizations face audits, it is beneficial to the company to provide detailed and documented support. Having available, organized reports and transaction history make an unavoidable audit a faster, more painless experience for the company. Outsourcing regular accounting functions to an external service, ensure secure access to records and supportive documents.
Deploy Transparent Financial Dashboards
Outsourcing accounting services provides access to comprehensive financial management software. Companies benefit from real-time visibility on customized, easy-to-read financial dashboards. Transparent dashboards provide relevant information to decision-makers so that leaders can adapt to environmental influences effectively.
Access Accurate Reporting and Analytics
Having reliable access to accurate reports allows leaders to continuously analyze the financial health of an organization. Reviewed reports need to be kept in one, secure, location, which can be achieved through outsourced accounting. An accounting service provides access to necessary reports so that companies can decrease the expense of storage and receive real-time assistance with financial planning.
Streamline Business Processes
Streamlining business processes means organizations can achieve desired results in the simplest, time-efficient manner possible. Streamlined processes improve communication, reduce errors, improve accountability, increase employee morale, and maintain controls. Outsourcing financial management and accounting procedures allow the processes to be streamlined efficiently, maximizing revenues and protecting the future of an organization.
Outsourced Accounting Services Allows You To Make Confident Decisions
Leaders make decisions that impact this month's bottom line as well as potential earnings. Making informed decisions, based on accurate and complete financial reports, requires confidence. Outsourcing accounting functions allows management to have confidence in the data being used to influence their decisions. Data-driven decisions give the organization the most rewarding long-term results.
How We Can Help You

Business goals come in all shapes and sizes. Some companies focus on maximizing profits, while others prioritize maximizing resources available to serve a higher purpose. Whatever the future holds for an organization, the following services can be outsourced to JFW Accounting Services.
Risk Assessment Assistance
Virtual CFO Services
Reporting to Governance & External Parties
Bookkeeping
Investment of Excess Funds
Internal Control Recommendations
Budget Monitoring
Strategic Financial Planning
Recordkeeping & Compliance
Benefits to the organization of outsourced accounting include increased productivity, minimized risks, and better decision-making. Set up an assessment with one of our experts today to save your organization time, money, and secure a healthy financial future.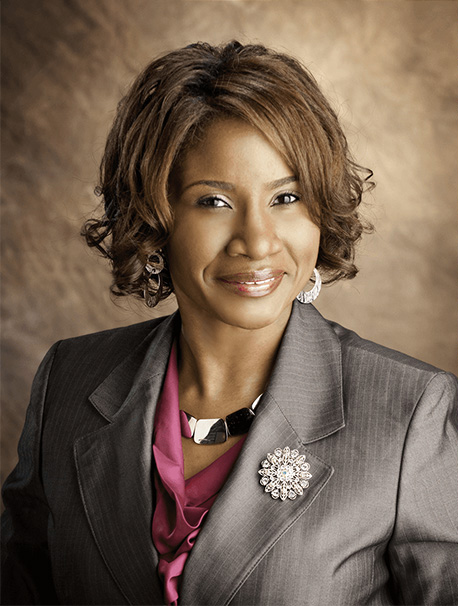 Jo-Anne Williams Barnes, is a Certified Public Accountant (CPA) and Chartered Global Management Accountant (CGMA) holding a Master's of Science in Accounting (MSA) and a Master's in Business Administration (MBA). Additionally, she holds a Bachelor of Science (BS) in Accounting from the University of Baltimore and is a seasoned accounting professional with several years of experience in the field of managing financial records for non-profits, small, medium, and large businesses. Jo-Anne is a certified Sage Intacct Accounting and Implementation Specialist, a certified QuickBooks ProAdvisor, an AICPA Not-for-Profit Certificate II holder, and Standard for Excellence Licensed Consultant. Additionally, Jo-Anne is a member of American Institute of Certified Public Accountant (AICPA), Maryland Association of Certified Public Accountants (MACPA), and Greater Washington Society of Certified Public Accountants (GWSCPA) where she continues to keep abreast on the latest industry trends and changes.