Nonprofit organizations exist to fulfill their mission. Watching the good that your organization can do may make you want to have a bigger impact, which requires growth. Nonprofit organizations won't expand by themselves. It will take hard work, strong leadership, and organization. These are some simple steps you can take to help your nonprofit grow.
Identify the Organizational Goals For Your Nonprofit
If you want to make progress towards building a bigger and stronger nonprofit organization, you have to know where you are going. Choose five to ten attainable goals for your nonprofit and put them in writing. About half of the goals, you list should be attainable in the next year, with the rest being longer-term goals. Attainable goals can be simple like hiring front desk help or buying a coffee maker, or complex like expanding the marketing campaign.
Create A List of Tasks To Help You Meet These Goals
Writing down goals gives you the "what," so that you can focus on the "how." For each goal, brainstorm the necessary steps to achieve the goal. Make a list of tasks for each goal. Some of the tasks will appear on more than one list. You can combine the lists and eliminate duplicates or keep one long list. The list will become a work in progress, so it is a great idea to organize the tasks into a preliminary timeline.
Find People Who Are Willing and Able To Do Each Task
You've got the "what" and the "how," now we need the "who." Once the tasks are listed out, you'll need to take an inventory of which staff members or supporters are willing to help. The best way to do this is through a meeting. Invite potential help to listen to the new goals and then take a quick survey of those that are excited to help. You do not want to pressure people into participating, as forced help is often counterproductive.
Assign Tasks Based on Skills, Availability, and Interest in the Goal
Once you have an idea about which people are willing to help with tasks, you can assign the tasks to the right people. You'll want to match tasks to people on skillset, but also on bandwidth. Assigning a task to someone that has no time to help will not contribute to progress. Make sure to let staff and volunteers know to communicate any issues or changes right away so that you can re-assign tasks as necessary. Assign tasks that will occur consecutively to the same person to avoid having to re-inform or re-train.
Communicate with Donors and Volunteers on a Frequent Basis
Have regular check-ins with your donors and volunteers helping with the tasks. Do this in the way you are most productive. Depending on the task and schedules it may be easier to meet with everyone at once, like at weekly meetings, or it may be easier to do one-on-one check-ins, like through a phone call or email. Once you determine what works, continue to make these check-ins a priority.
Keep Track of Progress
Progress can be tracked as a whole, or progress can be recorded for the tasks under each goal. However you choose to organize, it is very important to track progress. Using a task list in a sharable document, like Google docs or Microsoft To-Do, is a great way to keep an updated checklist. This will allow the staff and volunteers that are helping with each goal, mark their progress and note areas they may be struggling. Be sure to preview the lists before each progress check-in, so you can ask questions about any pending or completed tasks.
Make Sure Your Staff Members Are Happy
In order to achieve the goals that will grow your organization, you must have the manpower. Keeping staff and volunteers happy is the best way to make sure that you have a team to help you move forward. Provide meals, snacks, or refreshments when you meet. Also, keep in mind that your help needs to maintain a work-life balance. Be sure to grant time-off requests or allow staff to work remotely as needed. It is also a good idea to avoid frequent meetings or tasks that fall outside of the normal work hours.
Be Flexible With Your Plan
Plans change even with the best intentions. Flexibility is required to stay on track to achieving goals. When people, places, or progress changes, adapt quickly. Set contingency plans in place for any area that you expect fluctuation and have a plan for unexpected changes. That plan can be simple as the procedure you will follow to communicate changes quickly.
Are You Ready To Grow Your Nonprofit?
We all have a desire to make the world better. And nonprofit organizations exist, in part, for this very reason—to fulfill their mission and do good work. But if you want your organization to grow beyond its current size, it will take more than just an idea or willingness.
It'll require hard work by strong leadership with organizational skills that can facilitate growth strategy while maintaining the authenticity of purpose.
For your accounting needs, JFW Accounting Services is here to share our expertise and lend advice. Book a call today so one of our experts can get started helping you identify the right path for your unique needs.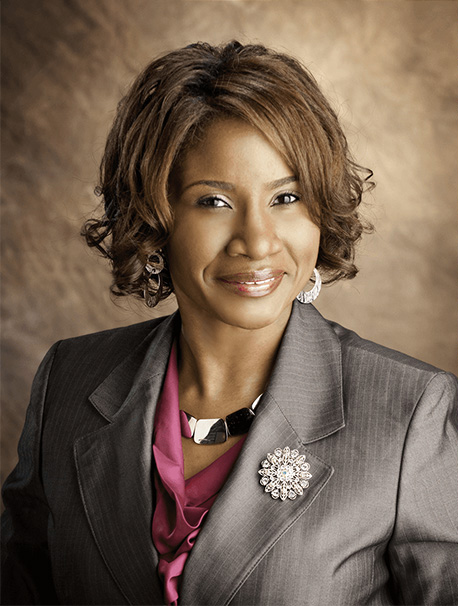 Jo-Anne Williams Barnes, is a Certified Public Accountant (CPA) and Chartered Global Management Accountant (CGMA) holding a Master's of Science in Accounting (MSA) and a Master's in Business Administration (MBA). Additionally, she holds a Bachelor of Science (BS) in Accounting from the University of Baltimore and is a seasoned accounting professional with several years of experience in the field of managing financial records for non-profits, small, medium, and large businesses. Jo-Anne is a certified Sage Intacct Accounting and Implementation Specialist, a certified QuickBooks ProAdvisor, an AICPA Not-for-Profit Certificate II holder, and Standard for Excellence Licensed Consultant. Additionally, Jo-Anne is a member of American Institute of Certified Public Accountant (AICPA), Maryland Association of Certified Public Accountants (MACPA), and Greater Washington Society of Certified Public Accountants (GWSCPA) where she continues to keep abreast on the latest industry trends and changes.