Businesses, whether for-profit or nonprofit, need a plan. In order to grow and thrive it is a good idea to create a Multi-Year plan. Putting the plan in writing helps to monitor and revise it as necessary. In order to have a Multi-Year plan that can be referenced and evaluated, it is important to take the necessary steps to create a well-written plan.
Preparation Phase
Review the Company Mission and Vision Statement
In order for a Multi-Year plan to be effective, it has to align with the company's mission statement and vision. Looking at the mission of the organization and how it has guided operations or been misinterpreted in the past is a good foundation for recognizing the crucial components of the plan. Historical data, especially financial, should be reviewed for at least 3 fiscal years.
SWOT Analysis
In preparing for the Multi-Year plan, you'll want to do an in-depth analysis of the company's performance. A SWOT analysis is an efficient way to do this because it looks at the strengths, weaknesses, opportunities, and threats. There are several templates and tutorials available online to help with this analysis.
Create the First Draft
At this time, you will be able to create your very first draft of the Multi-Year plan. Using the data collected when reviewing the mission, vision, strengths, weaknesses, and history of the company, you can create a shell of what you want each year of the plan to look like. It is helpful to start with a three-year plan.
Interview Stakeholders
Discuss the Reviewed Materials
Once you have the preliminary first draft, you will be ready to discuss it with important stakeholders. These may be board members, donors, recipients, agencies, or anyone else with a vested interest in the organization. The discussion can take place in a formal interview setting or in a less formal setting like a lunch or phone call.
Gain Their Views on Issues at Hand
The purpose of meeting with your stakeholders is to allow them to share with you what issues they may see with the current plan, vision, or operations. This is a great opportunity for you to identify what your stakeholders view as important pieces to the success of the company.
Discuss Opportunities for the Future
You'll want to know about what opportunities they see as realistic for the organization. It is acceptable to share the plans that have already been determined, but it is also smart to allow your stakeholders to share with you any opportunities for growth or success that they may envision.
Revise Draft with Input from Discussions
Once you've met with select stakeholders in your organization, you can revise the first draft of the Multi-Year plan. You will be able to build on the preliminary plan by adding input received from the stakeholders. The draft is not ready to be finalized, but only to be further improved with input from your staff.
Discuss Similar Steps With Shareholders
Give a Brief Summary of the Performance Over the Last 3 Years and Major Issues
Hosting a team event is an excellent way to focus on the Multi-Year plan because it creates an environment where staff members are encouraged to collaborate. You'll want to share with them your progress so far in reviewing the mission statement and vision of the company. It is also a great opportunity to highlight historical performance and share a high-level projection.
Summary of Stakeholder Feedback
Having the team together creates the right atmosphere to share the results of your stakeholder interviews. It will be helpful for staff to understand how operations impact donors, recipients, and other stakeholders. Presenting the ideas and feedback learned from the interviews will open the door for additional feedback from the team.
Show the Main Building Blocks of the Process and Ask for Feedback from the Team
Creating a team environment involves being transparent about expectations. Before reviewing the process with your team, you'll want to explain that their feedback is not only welcomed but is essential to the success of the Multi-Year plan. After all, your team is the support that carries the mission out.
Monitoring and Updating
The Multi-Year plan only works in the organization's favor if it is monitored regularly. Many companies find going over the plan monthly works well. Reviewing the plan allows you to either adjust operations or revise the plan, both of which are good for the organization.
Integration with Mission and Vision
A Multi-Year plan is especially useful to a nonprofit organization because it brings together the current situation, the to-dos in the immediate year, and improvements in subsequent years. The plan shows how each part contributes to the mission.
Final Thoughts
A Multi-Year plan is an important tool in growing and maintaining a thriving organization. The steps above will help you create the plan. There are outlines and templates available online to help you with this project. You can also always reach out to JFW Accounting Services for guidance and services along the way.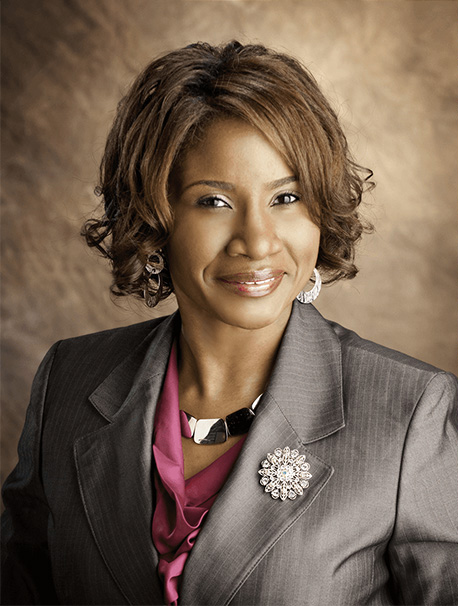 Jo-Anne Williams Barnes, is a Certified Public Accountant (CPA) and Chartered Global Management Accountant (CGMA) holding a Master's of Science in Accounting (MSA) and a Master's in Business Administration (MBA). Additionally, she holds a Bachelor of Science (BS) in Accounting from the University of Baltimore and is a seasoned accounting professional with several years of experience in the field of managing financial records for non-profits, small, medium, and large businesses. Jo-Anne is a certified Sage Intacct Accounting and Implementation Specialist, a certified QuickBooks ProAdvisor, an AICPA Not-for-Profit Certificate II holder, and Standard for Excellence Licensed Consultant. Additionally, Jo-Anne is a member of American Institute of Certified Public Accountant (AICPA), Maryland Association of Certified Public Accountants (MACPA), and Greater Washington Society of Certified Public Accountants (GWSCPA) where she continues to keep abreast on the latest industry trends and changes.