What Is A Nonprofit Grant?
Nonprofit organizations are formed for a purpose greater than generating money, but it takes funding to fulfill that purpose. Grants are one of the few funding opportunities for nonprofits.
Nonprofit grants are financial support given to a not-for-profit (NFP) organization. They mostly come from government agencies, foundations, or corporations. A grant sometimes comes with stipulations on what the grant should be used for.
How Can Nonprofits Benefit From Grants?
The purpose of a nonprofit organization is to serve a community or its members. Providing these services comes at a cost. Nonprofits receive funding from fees, grants, and individual donors. Many nonprofits rely heavily on finding grants to fund their mission. Unlike loans, a grant for nonprofit organizations does not need to be paid back.
While funding from Grantmakers, the corporations, foundations, and agencies who gift grants, allows a nonprofit to meet current demands and goals, it also provides the opportunity for growth. As the nonprofit receives the funds to carry out its mission, it gains the respect of the community. Increased visibility as a credible organization leads to more opportunities for future grants and growth.
Finding Grants For NonProfits
One of the most common questions leaders of NFPs ask, is how to find grants for nonprofit organizations. Each nonprofit has its own special mission and finding grants for nonprofits begins with a search more specific to that mission. Performing a search online is an excellent place to start. Many online resources related to your cause will provide a list of grants for nonprofits based on their location, type, and mission.
Some corporations known for providing grants to nonprofit organizations are:
Amazon Web Services
Walmart
Coca-Cola
3M
Bank of America
Google for Nonprofits
In order to receive a grant, a proposal must be made on the behalf of the nonprofit. The person submitting the proposal to the Grantmaker can be a staff member of the NFP or a grant writer hired from outside of the organization. The grant writer needs to be someone that thoroughly understands the mission of the organization and can communicate the significance of the cause on grant applications for nonprofits.
The foundation, corporation, or organization offering the grant will provide a list of documentation required as well as an application to be completed. It is important that the grant writer clearly explains why the funds are needed and what exactly they will be used for. Once the proposal is submitted on the behalf of the organization, the Grantmaker will either approve or deny the application.
Where Do Nonprofits Apply For or Find Grants?
While there is currently no universal list of grants, there is a way to use online resources to productively perform a nonprofit grant search. There are many databases available on the internet. Each database can be thought of as a grant finder for nonprofits.
When searching online for available grants, these databases make it easy to connect with the agencies that issue grants. You can use specific keywords that pertain to your nonprofit organization's mission to effectively sort through available grants. Many of these databases allow you to apply, or at least begin the application process, right through the database.
A list produced by Fundera.com includes the following four databases, or grant websites for nonprofits:
GrantStation – allows you to find, review, and apply for nonprofit grants on the database
GrantWatch – allows you to search and apply for local grants for nonprofits as well as national and federal grants
Grants.gov – provides opportunities to connect with federal grant-making agencies and alerts to new grant opportunities
Guidestar – allows you to create a profile so that grant funders for nonprofits can find out about your cause
How To Account For Grants
Accounting for grants can be complicated. Detailed transaction records and accurate data must be kept up to date. Fund accounting can be used to demonstrate accountability for how the revenue is handled.
Most grants are recorded as a contribution, while some gifts still qualify as an exchange. Contributions, for accounting purposes, include:
Government grants
Foundation grants
Gifts from individuals or corporations
Sponsorships
Contributions must be recorded as revenue when the promise to give the gift or grant is made. Tracking all the revenue coming into and going out of a fund along with what the funds are being used for gets tedious and very confusing. It is best to consult with a professional about using an accounting service or software to help with the proper accounting.
In A Nutshell
Nonprofit grants are money that is awarded to a not-for-profit organization. Receiving grants is necessary for nonprofits so that they can serve the mission of their organization. Doing a grant search for nonprofits can be done online using a basic search or a database. Once the right grant is found and awarded, accounting for the funds can be challenging. Speak with us at JFW Accounting Services today to learn how we can help!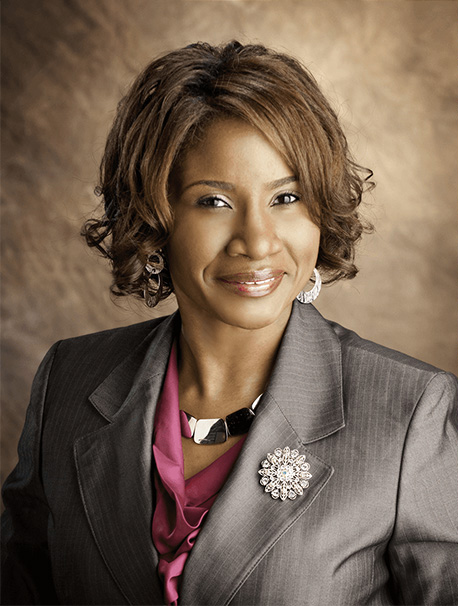 Jo-Anne Williams Barnes, is a Certified Public Accountant (CPA) and Chartered Global Management Accountant (CGMA) holding a Master's of Science in Accounting (MSA) and a Master's in Business Administration (MBA). Additionally, she holds a Bachelor of Science (BS) in Accounting from the University of Baltimore and is a seasoned accounting professional with several years of experience in the field of managing financial records for non-profits, small, medium, and large businesses. Jo-Anne is a certified Sage Intacct Accounting and Implementation Specialist, a certified QuickBooks ProAdvisor, an AICPA Not-for-Profit Certificate II holder, and Standard for Excellence Licensed Consultant. Additionally, Jo-Anne is a member of American Institute of Certified Public Accountant (AICPA), Maryland Association of Certified Public Accountants (MACPA), and Greater Washington Society of Certified Public Accountants (GWSCPA) where she continues to keep abreast on the latest industry trends and changes.