In a world of constant change and economic uncertainty, nonprofit organizations are striving to adapt and innovate to continue serving their communities. Technology has become a cornerstone in the nonprofit sector's efforts to mitigate financial risks and streamline operations.
In this article, we will discuss how digital solutions for nonprofits can help to combat economic uncertainty, the role of technology in the nonprofit sector, and the benefits of outsourcing accounting services to a Sage Intacct certified partner.
The Vital Role of Technology in the Nonprofit Sector
The role of technology in the nonprofit sector has evolved significantly over the years, transforming the way these organizations operate and connect with their stakeholders. As nonprofits face economic uncertainty, technology serves as a key enabler, helping them to:
Enhance Efficiency
Digital solutions for nonprofits help to automate repetitive tasks, streamline administrative processes, and optimize resource allocation.
Improve Decision-Making
By leveraging data analytics and business intelligence tools, organizations can make data-driven decisions, monitor key performance indicators, and identify areas for improvement.
Increase Transparency And Accountability
Technology enables nonprofits to maintain accurate financial records, demonstrate compliance with regulatory requirements, and communicate their impact to donors and supporters.
Boost Fundraising And Donor Engagement
Digital platforms, such as social media and crowdfunding, offer new opportunities for nonprofits to engage with donors and raise funds effectively.
Digital Solutions for Nonprofits
A digital strategy is a comprehensive plan outlining how a nonprofit organization will leverage technology to achieve its mission, goals, and objectives. This strategy may include various components, such as streamlining nonprofit workflows, website development, social media management, donor management systems, and financial management tools.
A well-crafted digital strategy can help nonprofits better manage their resources, engage with their supporters, and navigate through uncertain times. An accounting and financial management digital tool like Sage Intacct can significantly transform the way a nonprofit organization operates, ultimately leading to increased efficiency and effectiveness in fulfilling its mission.
Sage Intacct, a cloud-based accounting solution, automates and streamlines financial processes, reducing the time and effort spent on manual tasks and allowing staff to focus on strategic initiatives and program delivery.
With real-time financial reporting and customizable dashboards, Sage Intacct enables data-driven decision-making, empowering organizations to identify areas for improvement and allocate resources more effectively.
Furthermore, Sage Intacct enhances transparency and accountability by simplifying regulatory compliance and providing accurate financial records, instilling trust in donors and stakeholders. Its robust grant and fund management capabilities ensure compliance with donor requirements and facilitate accurate financial reporting.
Sage Intacct seamlessly integrates with other software solutions, creating a unified technology ecosystem for nonprofits. Overall, adopting Sage Intacct as a financial management digital tool can do wonders for a nonprofit organization by optimizing its financial processes, promoting informed decision-making, and fostering a culture of transparency and accountability, making it the best accounting tool for nonprofits navigating today's complex financial landscape.
Features of Sage Intacct
This powerful solution offers a range of features to help organizations navigate economic uncertainty, including:
Real-Time Financial Reporting
Sage Intacct provides accurate and up-to-date financial information, enabling nonprofits to monitor their financial health and make informed decisions.
Customizable Dashboards
With customizable dashboards, organizations can track key performance indicators, such as fundraising efficiency, program expenses, and donor retention.
Grant And Fund Management
Sage Intacct simplifies the management of grants and funds, ensuring compliance with donor requirements and facilitating accurate financial reporting.
Integration Capabilities
Sage Intacct seamlessly integrates with other software solutions, such as donor management systems and CRM platforms, creating a unified technology ecosystem for nonprofits.
Outsourced Accounting Services
One of the most impactful ways for nonprofits to leverage technology and ensure financial stability is to outsource their accounting services to a Sage Intacct certified partner. By doing so, organizations can:
Access Expert Financial Advice
Partnering with an outsourced accounting firm provides nonprofits with access to a virtual CFO, who can offer strategic financial guidance and support during challenging times.
Streamline Financial Processes
Outsourcing accounting services allows organizations to automate their financial processes, reduce manual errors, and improve efficiency.
Focus On The Core Mission
By outsourcing their accounting services, nonprofit leaders can devote more time and energy to advancing their organization's mission and driving impact.
Achieve Cost Savings
Outsourcing can often be more cost-effective than maintaining an in-house accounting team, helping organizations to reduce overhead and allocate resources more strategically.
As economic uncertainty continues challenging the nonprofit sector, embracing digital solutions for nonprofits and partnering with a Sage Intacct certified partner can help organizations ensure financial stability and focus on their core mission.
To explore how outsourcing your accounting services can benefit your nonprofit, contact JFW Accounting Services today. Our team of financial experts is dedicated to helping organizations navigate uncertain times and achieve their goals.
By booking an assessment call with JFW Accounting Services, you will gain valuable insights into how our outsourced accounting services and Sage Intacct solutions can streamline your financial processes, increase efficiency, and promote organizational resilience.
With our support, your nonprofit can better adapt to economic uncertainty and continue making a meaningful impact in the communities you serve.
Final Thoughts
Sage Intacct's powerful features, such as real-time financial reporting, customizable dashboards, and grant management, provide organizations with the tools to navigate turbulent times and achieve their objectives.
Don't let economic uncertainty hold your organization back. Take the first step towards financial stability and resilience. Contact JFW Accounting Services today and book an assessment call. Together, let's harness the power of technology to ensure your organization's continued success in the face of adversity, today and the future.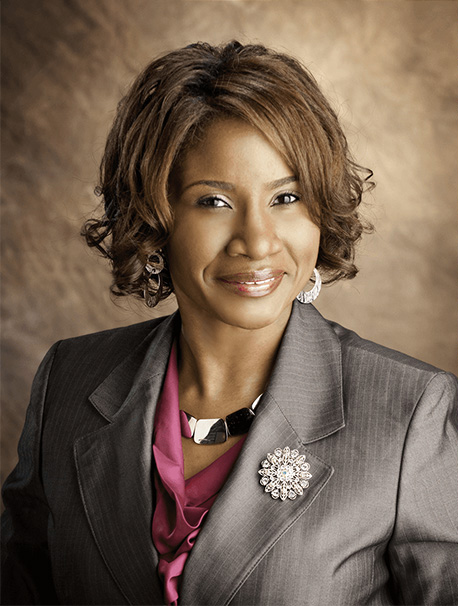 Jo-Anne Williams Barnes, is a Certified Public Accountant (CPA) and Chartered Global Management Accountant (CGMA) holding a Master's of Science in Accounting (MSA) and a Master's in Business Administration (MBA). Additionally, she holds a Bachelor of Science (BS) in Accounting from the University of Baltimore and is a seasoned accounting professional with several years of experience in the field of managing financial records for non-profits, small, medium, and large businesses. Jo-Anne is a certified Sage Intacct Accounting and Implementation Specialist, a certified QuickBooks ProAdvisor, an AICPA Not-for-Profit Certificate II holder, and Standard for Excellence Licensed Consultant. Additionally, Jo-Anne is a member of American Institute of Certified Public Accountant (AICPA), Maryland Association of Certified Public Accountants (MACPA), and Greater Washington Society of Certified Public Accountants (GWSCPA) where she continues to keep abreast on the latest industry trends and changes.