Grants make up a large percentage of revenues in many nonprofit organizations. Funding received from federal, state, local, and private grants allow nonprofits to meet their organizational goals and fulfill their missions. While managing grants is a necessary part of running a nonprofit, it can be a challenging task to create and execute a productive grant management system.
The Grant Tracking Process
To continue to benefit from the opportunities provided by grant funding, nonprofit leaders must learn how to manage the grant process while staying compliant with the funder's requirements and state and federal regulations. To create an efficient grant process at your organization, you must first understand the three phases of the grant lifecycle.
Pre-Award
The pre-award phase of the grant management lifecycle describes the efforts made before the application and approval process. It's important to implement a universal pre-award plan at your organization to find and receive grant funding.
Planning – Grant planning includes gathering and documenting basic information about the nonprofit, its mission, and the purpose for applying for grant funding. Include details in the planning phase about the number of staff members and volunteers at the organization as well as examples of previous projects and programs.
Opportunity – The opportunity phase includes searching for grants that may be a good match for your funding needs. Your organization can connect with Grant agencies by using an online grant database, like Grants.gov.
Application – Once your grant planning team has identified a list of grants that may work with your organization, you'll want to act quickly. Consider hiring a grant writer or assigning someone on the team to put together proposals.
Award
The award phase of the grant management process happens with the organization is notified of its funding application status. Along with presenting the approval, or award, recipients are given a grant agreement that outlines the terms and conditions for eligibility. The agreement must be signed and returned to the Grantmaker.
Post-Award
Once the award recipients have been notified, the hard work begins for the grant management team. The post-award phase includes two steps:
Execution – Executing the grant means receiving the revenue, identifying restricted funds, creating a final project budget, and tracking the process.
Closeout – The closeout phase requires financial reporting and compliance documents. The granting agency may require periodic reports or expect a final program summary at the end of the project.
Grant Management Challenges
It's a common opinion that the most challenging part of the grant lifecycle is the application process, however, challenges for nonprofit organizations don't end in the Award phase. Some typical challenges and areas of stress for grant recipients include:
Managing dates –Setting up a grant calendar or using a grant management checklist helps manage important dates, but it can still be challenging to stay compliant with all of the Grantmaker's requirements.
Recording restricted funds – Most nonprofits use fund accounting as their preferred financial tracking method because they deal with restricted and unrestricted revenues. Funding from grants is often restricted and requires meticulous tracking and reporting.
Overcoming the challenges associated with grant management can be as simple as upgrading your organization to robust, all-inclusive, nonprofit accounting software.
Why Use Sage Intacct To Improve The Grant Management Process?
Sage Intacct is the only accounting software recommended by the AICPA because the software is designed to simplify the grant management process. Sage Intacct facilitates grant renewals, grant reporting, and revenue recognition while providing real-time visibility for on-the-go leaders. The benefits of upgrading your organization to Sage Intacct include:
Customizable reporting generated from a multidimensional general ledger allows users to quickly see where in the grant process the project falls as well as quickly analyze financial metrics.
Sage Intacct cuts down on grant management time because it eliminates duplicate data entry and provides real-time dashboards summarizing key metrics.
Sage Intacct offers customized applications and service packages, so organizations are only paying for the functions that apply to their specific grant tracking process.
Pros and Cons of relying on Sage Intacct for grant management
It's easy to read about the features and capabilities of Sage Intacct for nonprofits, but what are real users saying? According to online reviews, Sage Intacct for grant management has the following pros and cons.
Cons
Helene says that there is a learning curve required to use Sage Intacct and would like to see the program offer more intuitive functions.
One review says that despite the ability to easily consolidate projects, there are still a lot of errors involved with how dimensions are presented on reports.
Pros
Helene says their grant management process is faster and more efficient and loves the option to access Sage Intacct on her mobile device and export financial data into easy-to-share PDF reports.
The Archdiocese of Detroit switched to Sage Intacct and is pleased that they have shortened their monthly close cycle by 15% and saved time preparing reports, budgets, and cash forecasts.
Another review stated that there is more control with Sage Intacct and users can't force entries which makes the grant tracking process more accurate.
Meals on Wheels upgraded their software to Sage Intacct and was impressed that the team was able to track every expense correctly so that it was allocated to the correct grant or fund. Being able to correctly record the grants and expenses provided Meals on Wheels with easier reporting and improved their transparency with granting agencies and private funders.
Final Thoughts
Sage Intacct is the most efficient way to improve the grant-tracking process at your nonprofit organization. If you'd like to learn more or are ready to make the switch, reach out to JFW Accounting Services today to get started.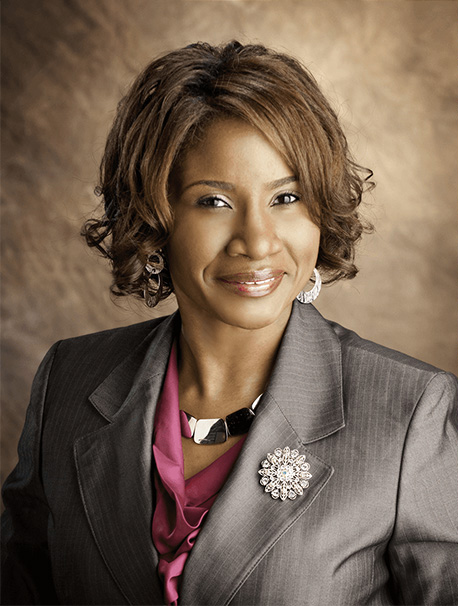 Jo-Anne Williams Barnes, is a Certified Public Accountant (CPA) and Chartered Global Management Accountant (CGMA) holding a Master's of Science in Accounting (MSA) and a Master's in Business Administration (MBA). Additionally, she holds a Bachelor of Science (BS) in Accounting from the University of Baltimore and is a seasoned accounting professional with several years of experience in the field of managing financial records for non-profits, small, medium, and large businesses. Jo-Anne is a certified Sage Intacct Accounting and Implementation Specialist, a certified QuickBooks ProAdvisor, an AICPA Not-for-Profit Certificate II holder, and Standard for Excellence Licensed Consultant. Additionally, Jo-Anne is a member of American Institute of Certified Public Accountant (AICPA), Maryland Association of Certified Public Accountants (MACPA), and Greater Washington Society of Certified Public Accountants (GWSCPA) where she continues to keep abreast on the latest industry trends and changes.