What Is A Nonprofit Business Plan?
Creating and presenting a business plan is an intimidating project for any nonprofit. However, it doesn't have to be a scary process. A business plan for nonprofit organizations is exactly what it sounds like. It's a formal document that explains your business. A foundation business plan, or one for nonprofits, will tell the story of the organization.
A business plan for a nonprofit organization does not differ much from a for-profit business's plan. It tells what problems the organization wants to solve in the next few years. A business plan is updated frequently, so going three to five years out at a time is enough. The idea is for the business plan to grow as the organization does.
The plan also tells how the nonprofit plans to achieve those goals, including details about the people involved and the projected timeline. It discusses the resources needed and contingency plans, in the event things don't go as first planned. Nonprofits rely heavily on funding from grants and donors to finance their mission. Unfortunately, funds don't always come through. That is where the contingency plan fits into the document. It explains how the organization will continue to thrive if things change.
The business plan will also include an analysis of the competition. This is the part of the process where the nonprofit is compared to similar organizations. The plan will tell how and why your organization will stand out amongst its competition. Read on to see how these ideas are broken down in detail as we discuss how to write a nonprofit business plan in further detail.
Why Does A Nonprofit Need A Business Plan?
There are a lot of reasons a nonprofit organization should have a business plan. Some would say that the most important reason is for the good of the nonprofit. Having a business plan helps an organization stay on track. Because of the detail that goes into writing a business plan for a nonprofit, there are no stones left unturned. The organization is clear on its mission and what it is going to take to achieve that goal. There is a contingency plan, or two, in place so that the nonprofit can be as prepared as possible to succeed.
Business plans are also often required to promote the organization to new board members and donors. Having the organization's story written out in detail allows new and potential board members to quickly get informed about how the organization runs. The document will serve the same purpose to donors, whether individuals or foundations. Often a potential donor will request a copy of the business plan before committing to a contribution.
Funding is essential to any nonprofit. Many not-for-profit organizations receive funds in the form of grants. Applying for a grant requires a thorough proposal. The foundation, corporation, or agency offering the grant will likely want a business plan included in the proposal. Some nonprofits choose to supplement funding by getting loans through Community Development Financial Institutions (CDFI), banks, credit unions, or Nonprofit Loan Funds. The application process for loans will also sometimes require a business plan.
A Nonprofit Business Plan Outline
There are many resources available that can provide a sample business plan for nonprofit organizations. Writing the entire business plan can be very intimidating, so many folks prefer to start with a business plan for nonprofit organization examples. By using an outline, or nonprofit operating plan template, you can focus on one section of the plan at a time without getting overwhelmed.
Some great resources:
The outline will look a lot like this example below, provided at Bplans.com. Each section will require specific details about your nonprofit organization. Remember that your business plan will evolve and become more sophisticated as the organization grows, so it is okay to start with what you know.
Executive Summary

Opportunity
Expectations

Opportunity

Problem & Solution
Target Market
Competition

Execution

Marketing & Sales
Operations
Milestones & Metrics

Company

Overview
Team

Financial Plan

Forecast
Financing
Statements

Appendix
Conclusion
A business plan is a necessary tool for any nonprofit organization. They explain in detail who you are and how you do what it is you do. Nonprofits grow with service, recognition, and opportunities. A nonprofit, or charity business plan helps make all those things possible. It may be required when applying for loans and grants. A business plan will also likely be requested by potential board members and supporting foundations. Most importantly a solid business plan keeps your nonprofit on track to fulfill its mission.
Get started with your business plan today using an online template or service.  JFW Accounting Services is here to help with your financial needs.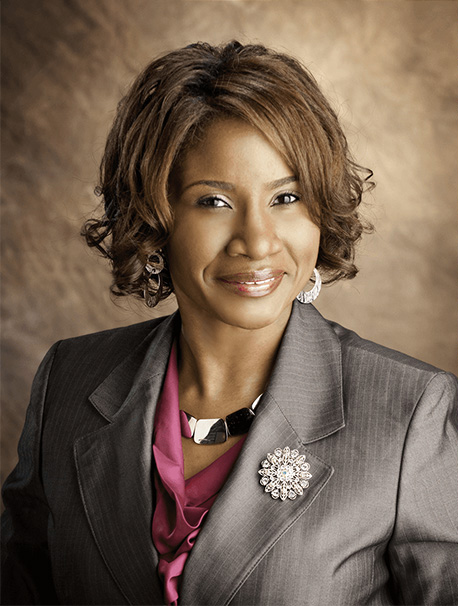 Jo-Anne Williams Barnes, is a Certified Public Accountant (CPA) and Chartered Global Management Accountant (CGMA) holding a Master's of Science in Accounting (MSA) and a Master's in Business Administration (MBA). Additionally, she holds a Bachelor of Science (BS) in Accounting from the University of Baltimore and is a seasoned accounting professional with several years of experience in the field of managing financial records for non-profits, small, medium, and large businesses. Jo-Anne is a certified Sage Intacct Accounting and Implementation Specialist, a certified QuickBooks ProAdvisor, an AICPA Not-for-Profit Certificate II holder, and Standard for Excellence Licensed Consultant. Additionally, Jo-Anne is a member of American Institute of Certified Public Accountant (AICPA), Maryland Association of Certified Public Accountants (MACPA), and Greater Washington Society of Certified Public Accountants (GWSCPA) where she continues to keep abreast on the latest industry trends and changes.