Nonprofit organizations must run their businesses with more in mind than technology and the bottom line. Every decision made at a nonprofit must continue to prioritize the organization's mission. Successfully running any organization means taking advantage of techniques and tools that can benefit both the financials and the purpose of the organization.
One tool that is benefitting nonprofits, especially those focused on art, culture, and humanities, is cloud-based accounting software.
How The Cloud Can Help Manage Finances And Donations
One major way cloud accounting software brings value to nonprofit organizations is through integration. By bringing digital data to the cloud, the company can integrate functions like emails and financial reports with donor and member relationships. When operations, memberships, funding sources, and donor associations are unified, a nonprofit serving the arts, culture, and humanities communities can focus on fulfilling its mission more efficiently.
Donations can be increased and managed more efficiently with cloud accounting software because it enables the organization to analyze donor data in one simple place. The reports generated on donations can be used to improve marketing strategies for the good of the organization. Donations can also be tracked easier by utilizing the cloud. Tracking donations in real-time allows a nonprofit to forecast its cash position daily.
Finances are streamlined with cloud accounting software. One of the most time-consuming tasks faced by leaders in a nonprofit focused on the arts and humanities is recording grants. With cloud accounting, grants can be accounted for correctly and quickly. Nonprofits differ from for-profit companies because they must constantly maintain transparency and accountability with their financials. Cloud accounting can provide detailed and accurate financial reports, including some that focus specifically on how funds were spent.
Other Cloud Features That Are Especially Helpful To Nonprofit Organizations
Nonprofit organizations require different management and technology tools than for-profit companies. As previously mentioned, cloud accounting software allows not-for-profit companies the opportunity to take their financial reports, donation management, and fund tracking to the next level.
There are other features available through cloud accounting software that is built with nonprofits in mind. Some features that nonprofits find to make their organization more efficient are digital approval processes for projects and transactions, automated billing processes, and software access for staff and authorized volunteers at any time from any compatible device. Cloud accounting software comes equipped to handle multiple locations, classes of members, and separate funds for grants and donations.
The Importance Of Data Security For Nonprofits
The act of protecting digital data is called data security, and it is an important issue for any company operating in 2022. Technology has opened so many doors for nonprofits, but unfortunately, it also opens many of them up to data breaches, like those from a cyberattack.  A breach in security can be harmful to members, donors, and the organization's reputation. Data security protects the information about the organization, its members, and its donors from being viewed, manipulated, or stolen by unauthorized users.
With traditional accounting software, users must work hard to stay on top of digital security. Maintenance tasks, like regular updates, help to secure information but are also easy to forget or complete incorrectly. While technology is always advancing, new methods for stealing data are constantly popping up. Cloud accounting software provides secure platforms that are patched and updated regularly to protect organizations from the most recent threats of a data breach or cyberattack.
How To Choose The Right Cloud Accounting Software
Cloud accounting software offers nonprofits many benefits, but there are many companies that offer this type of software. Choosing the right provider is an important task and should be done with special consideration for each type of nonprofit. Some factors to consider when selecting the right software include:
What financial reports are required by internal and external users?
What is the desired timeline of reports?
Does the organization accept donations online?
Which is the primary source of revenue: operations, donations, grants?
The most efficient way to choose the right software for art, culture, or humanity organization is to work with their current provider of accounting services.  If no accounting services are currently being outsourced, then speaking with a consultant at JFW Accounting Services today is a great place to begin.
Cloud Accounting Success For Agemark
Agemark Senior Living recently upgraded to cloud accounting software and the organization was quickly pleased with the results.  Agemark upgraded from basic computer-based software to Sage Intacct cloud-based software. The company's controller reported that the upgrade allowed the organization to manage multi-entity accounting and have better visibility of the financial aspects of Agemark. The transparency was able to help the organization streamline the challenging funding application processes brought on by the pandemic in a cost-effective manner.
Upgrading Your Accounting System
Nonprofit organizations treat expenses with special care and making the decision to upgrade to cloud accounting software can be overwhelming. It is important that the benefits of an upgrade, like real-time financial analyses and donation management, make sense for the overall purpose of the organization. If your arts, culture, and humanities-focused nonprofit organization is in a position to consider upgraded software, call JFW Accounting Services to figure out how cloud accounting software can benefit your organization.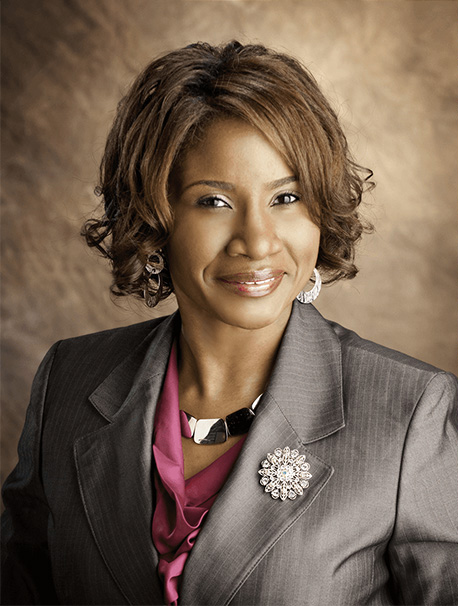 Jo-Anne Williams Barnes, is a Certified Public Accountant (CPA) and Chartered Global Management Accountant (CGMA) holding a Master's of Science in Accounting (MSA) and a Master's in Business Administration (MBA). Additionally, she holds a Bachelor of Science (BS) in Accounting from the University of Baltimore and is a seasoned accounting professional with several years of experience in the field of managing financial records for non-profits, small, medium, and large businesses. Jo-Anne is a certified Sage Intacct Accounting and Implementation Specialist, a certified QuickBooks ProAdvisor, an AICPA Not-for-Profit Certificate II holder, and Standard for Excellence Licensed Consultant. Additionally, Jo-Anne is a member of American Institute of Certified Public Accountant (AICPA), Maryland Association of Certified Public Accountants (MACPA), and Greater Washington Society of Certified Public Accountants (GWSCPA) where she continues to keep abreast on the latest industry trends and changes.