Nonprofit organizations are unique because their day-to-day operations are guided by something more important than profit: -they are invested in their mission.
To keep up with advancing technology, a changing economy, and evolving member and community needs, nonprofits must find creative ways to maximize efficiency without losing sight of the organization's purpose.
The biggest challenge for most nonprofit leaders is finding the right balance between efficiency and passion. That's where outsourced accounting services can impact your nonprofit positively.
Nonprofit leaders must stay informed about the financial position of the organization because it is the best way to protect the cause and ensure that they will be able to continue serving their ..community/mission. The financial health of the entity influences investors, donors, granting agencies, and is even scrutinized by compliance authorities and governing bodies, like the Internal Revenue Service (IRS) and their auditors.
It can be a daunting task to stay on top of the finances while keeping sight of the bigger picture.
Unless you are lucky enough to possess superhero qualities, running your nonprofit's day-to-day operating and accounting functions while focusing on growth can feel impossible. It is just not feasible to be a full-time CFO, and bookkeeper while maintaining the organization's heart.
Fortunately, it doesn't need to be. Outsourcing Chief Financial Officer (CFO) services or other accounting tasks can give you the financial insight you need, when you need it, and let you stay focused on the organization's true purpose.
If this sounds like the solution you've been waiting for, or even if you're overcome by skepticism, keep reading as we highlight the top reasons to consider outsourced financial management for your nonprofit.
Nonprofit Leaders Need Real-Time Data To Make Better Decisions
Nonprofit founders, CEOs, and other leaders often find themselves in the hot seat when it's time to make the big decisions. Best practices remind us to lean on supporting data, analyze potential outcomes, and consider the organization's long-term goals. While informed decisions follow those practices, they are impossible if the right financial data is unavailable at the right time.
Real-time data obtained from knowledgeable and experienced nonprofit accounting experts is key. However, most nonprofit leaders can't find or just do not have the information they need to be prepared fast enough to make an informed decision.
Having access to the right financial insights can let your key stakeholders quickly see what's working, what needs to change, and what's next. By choosing to partner with JFW Accounting Services, you will have on-demand, accurate, and up-to-date visibility into the financial metrics that matter.
Nonprofits Need To Maximize Their Team's Efficiency To Increase Revenues
Nonprofits are interesting because every single program, project, and organization is unique. However, one thing most not-for-profit groups have in common is the need for ongoing financial support. Whether your revenues come primarily from grants, membership dues, donations, or services provided, money is the fuel that keeps the mission going.
What many nonprofit executives don't realize is that by allocating your resources better and maximizing your team's efficiency, you can increase your revenues. Here's how:
Improve donor messaging – Real-time insights let users follow donor messaging efforts and track data points for engagement, donor conversions, and click-through rates. Managers can quickly decide to increase current efforts or adopt a modified plan.
Elevate fundraising activities – Fundraising efforts are often financially rewarding for nonprofit groups, but too often it takes too long after a campaign or event to analyze what went well. Having a trained eye and real-time metrics lets leaders quickly assess success and move on to the next big money maker.
Expand your reach – Revenues from memberships and associations may be the only revenue collected at some types of nonprofits, so it's important to reach as many members as possible. Having better financial insight, lets founders and CEOs rapidly decide the next steps.
Nonprofits Need An Expert Partner To Help Minimize Risks For Less
An experienced CFO on staff at your nonprofit is a great way to protect the organization from fraud, errors, omissions, funding withdrawals, and other noncompliance issues. Having an in-house CFO to review every transaction and financial report is excellent. Still, the truth is – most nonprofits do not have the flexibility in their budget to afford the six-figure salary that comes with a great CFO.
When you outsource accounting and CFO services to a qualified team, like JFW Accounting Services, you get all the benefits of an in-house CFO for a fraction of the cost. Outsourced services are customizable, so you only need to pay for your needs.
The Next Step: Outsource Daily Accounting Functions
Outsourcing daily accounting functions to JFW Accounting Services provides leaders with real-time financial insights so they can act in the best interest of the mission on the spot.
Utilizing best-in-class financial dashboards delivered by JFW Accounting Services and powered by Sage Intacct helps nonprofits increase donor and membership communication, which leads to increased contributions.
Outsourced CFO services from JFW Accounting Services give organizations the benefit of a full-time, in-house, financial expert for a fraction of the cost.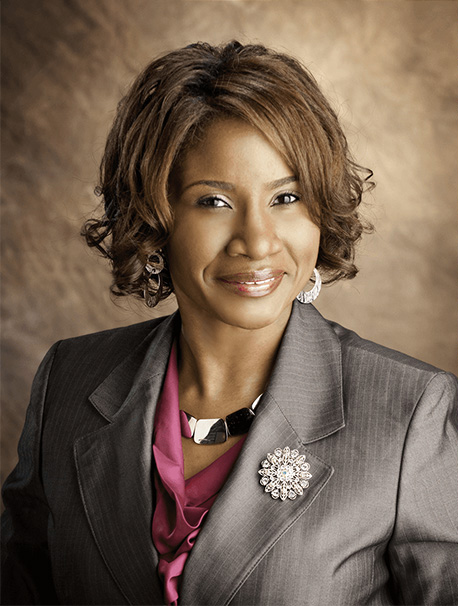 Jo-Anne Williams Barnes, is a Certified Public Accountant (CPA) and Chartered Global Management Accountant (CGMA) holding a Master's of Science in Accounting (MSA) and a Master's in Business Administration (MBA). Additionally, she holds a Bachelor of Science (BS) in Accounting from the University of Baltimore and is a seasoned accounting professional with several years of experience in the field of managing financial records for non-profits, small, medium, and large businesses. Jo-Anne is a certified Sage Intacct Accounting and Implementation Specialist, a certified QuickBooks ProAdvisor, an AICPA Not-for-Profit Certificate II holder, and Standard for Excellence Licensed Consultant. Additionally, Jo-Anne is a member of American Institute of Certified Public Accountant (AICPA), Maryland Association of Certified Public Accountants (MACPA), and Greater Washington Society of Certified Public Accountants (GWSCPA) where she continues to keep abreast on the latest industry trends and changes.