Nonprofit organizations exist for a purpose of fulfilling their mission and serving their members or the communities they work in. In order for nonprofit organizations to be successful, they must continue to evolve and adapt to the world around them. Nonprofits remain successful when they manage a balance between financial sustainability and program sustainability.
Existing and thriving in 2022 and beyond means understanding the role technology has on the organization. A recent report by Salesforce.org revealed that nonprofits are searching for more efficient ways to build and grow their programs, connect with donors, and engage their members. 85% of the nonprofits included in the study said that "technology was the key to their success." However, only 23% of those organizations had a long-term strategy in place for how technology could be used in their nonprofit.
Successful nonprofits are turning to "smart tech." In this article, we take a deeper look at what smart tech is and how it is changing the game for nonprofit organizations.
What Is Smart Tech?
The term smart tech is used to describe advanced digital technologies that make decisions for people. Smart technology uses artificial intelligence (AI), machine learning, big data analysis, natural language processing, chatbots, robots, and more. The purpose of smart tech is to bring cognitive awareness to objects that were formerly considered inanimate.
There are four main types of smart tech devices and concepts. They include:
Internet of Things (IoT) describes a group, or network, of devices that use software, online abilities, sensors, chips, analytics, and other applications to bring inanimate objects to life. IoT devices are futuristic, scalable, and automated. They include smart cities, smart homes, and smart factories.
Smart Connected Devices are controlled remotely and connected through the internet via Bluetooth. They offer a customizable experience and are enabled in a user-unique fashion. Smart connected devices include security cameras, smart bulbs, smartphones, and much more.
Smart Devices describe technology tools that are not fully automated but operate by a programmable nature, like software programs and smart devices for the home.
Artificial Intelligence (AI) devices and programs mimic human intelligence to perform tasks. AI-enabled devices and programs can improve themselves and adapt based on the data they collect. Artificial Intelligence used in businesses includes robots, chatbots, Intelligence assistants, recommendation engines, and more.
The benefits for nonprofit organizations that embrace smart tech grow as technological advances continue to emerge within our society. Embracing the latest smart tech helps nonprofits in the following ways:
Convenience
Sustainability
Security
Efficiency
How Can Nonprofits Use Smart Tech?
Nonprofit organizations are beginning to incorporate more and more smart tech into their everyday operations. Smart tech can enhance internal workflows, extend the fundraising reach, improve donor communication, increase service delivery, streamline finance management, and much more. Creating a higher level of automation benefits the organization because it frees up staff and volunteers to focus on what's important: the mission.
Technology is amazing, but behind every great mission is people. Nonprofits thrive on more than activities. They need ideas, hearts, and personalities. Only people can bring those things. When AI is used to help carry out tasks, the people of the organization can get back to doing what they do best.
Another notable benefit to incorporating AI into nonprofit programs is that it extends the reach of the organization. Because of smart technology, nonprofit organizations can reach more people with their services. It may enable them to communicate with members faster on phone lines, deliver food to a greater area, manage centers in remote areas, and more.
A study called AI4Giving done for the Bill and Melinda Gates foundation was done to evaluate the use of smart tech for fundraising, volunteering, and philanthropy. The study addressed many types of AI, including customer relationship management systems (CRMs).
One of the most efficient applications studied was volunteer matching. Using smart tech, organizations can match volunteers with the right opportunities and thus improve their experience and facilitate a more productive organization.
Beth Kanter and Allison Fine have produced valuable resources on the subject of smart tech for nonprofits. They share, in an article for Harvard Business Review, some examples of how they are seeing smart tech transform nonprofits. The examples include the use of machine learning to help children who had received free lunch at school still get meals when the pandemic forced them to attend classes remotely.
Machine learning actually created new bus routes that could bring the meals to the kids at home. Another example is the study that discussed how chatbots were able to provide support and services to those facing evictions because of the economic strain of the pandemic.
Next Steps
Nonprofits can be sustainable and continue to fulfill their mission in the most effective manner possible when they adapt to the available tools and programs smart tech has to offer. Advanced technology can help nonprofits by extending their reach to the community, easing the volunteer process, facilitating fundraising opportunities, and more.
To get more information about how smart tech can help your nonprofit move forward, reach out to JFW Accounting Services today.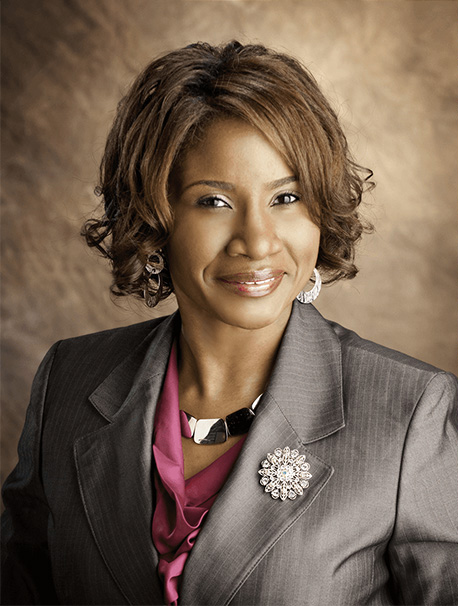 Jo-Anne Williams Barnes, is a Certified Public Accountant (CPA) and Chartered Global Management Accountant (CGMA) holding a Master's of Science in Accounting (MSA) and a Master's in Business Administration (MBA). Additionally, she holds a Bachelor of Science (BS) in Accounting from the University of Baltimore and is a seasoned accounting professional with several years of experience in the field of managing financial records for non-profits, small, medium, and large businesses. Jo-Anne is a certified Sage Intacct Accounting and Implementation Specialist, a certified QuickBooks ProAdvisor, an AICPA Not-for-Profit Certificate II holder, and Standard for Excellence Licensed Consultant. Additionally, Jo-Anne is a member of American Institute of Certified Public Accountant (AICPA), Maryland Association of Certified Public Accountants (MACPA), and Greater Washington Society of Certified Public Accountants (GWSCPA) where she continues to keep abreast on the latest industry trends and changes.