COVID-19 changed the world. Religious organizations and other nonprofits, as well as for-profit industries, found themselves facing uncertainty in the unprecedented times of the pandemic. Among the biggest obstacles were that large gatherings, including church services, were prohibited, and employees of many organizations began working remotely.
The world soon began to seek the "new normal," although it has yet to be defined or displayed. Religious organization leaders must now shift the focus to post-pandemic recovery and begin planning for future operations and sustainability of their organizations.
Growth
Growth is always at the forefront of a good business model. Increasing the size and reach of a religious organization post-pandemic will require revised strategies. Churches will continue to see a hybrid model of participation. A positive recovery strategy should include both in-person and virtual gatherings.
Many organizations will have new online members from other communities that may have joined during the pandemic. Continuing to offer virtual services is important to retain those new members. Members that return to in-person services may also wish to focus on more small-group gatherings than large groups.
A robust growth strategy will incorporate more services, small-group meetings, and virtual services and meetings.
Governance
Governance structures, crisis management plans, and reporting lines were changed to accommodate the needs of the organization during COVID-19. While the world was most impacted by the pandemic, previously used bylaws and charters became obsolete.
Post-pandemic recovery for nonprofit organizations should include a review and revision of governing documents. Reviewing task allocation is necessary, as the post-pandemic church will function differently than the pre-pandemic church functioned.
Missionary activities will need to be reviewed, as international missions may be indefinitely postponed.
Finance
As our communities put some of the hardest times behind them, religious organizations must review financial policies and procedures to evaluate if they effectively navigated the pandemic. Risk management activities should be analyzed and updated to reflect new risks.
Budgets must also be updated. Ordinary expenses have evolved for many organizations. The costs of travel, concessions, and utilities may have decreased while other costs, like community outreach, have increased.
The budgets should be updated to reflect actual financial data and create a forecast so that leaders can prepare for future cash flow needs.
Fundraising
Fundraising activities may look differently for religious organizations after the peak of COVID-19. The personal and financial health of long-term donors must be considered. The population is seeing increased unemployment rates and reduced hours. Businesses and governments are experiencing decreased revenues and profits and foundations are seeing reduced income from investments.
Leaders can work with team members to diversify fundraising efforts while maintaining open communication with current donors. Restricted funds may be amendable and should be reviewed by the church's finance team and leaders.
There may also be new opportunities to attract funding, like grants, loans, and forgiveness programs. Religious organizations seeking additional funding can work with an accounting service to explore available opportunities.
Investments and Liquidity
The pandemic taught the world to be prepared for the unexpected. During the hardship of COVID-19, many organizations had to review their investment incomes as well as their organization's ability to draw on those investments.
Religious organizations can prepare for further unprecedented times by maintaining and increasing financial liquidity. In the post-pandemic economy, organizations will review the investment activities leading up to the crisis and during the pandemic. Investment portfolios may need to be replenished or amended to allow for increased liquidity.
Inquiring about a line of credit is one way many organizations use to protect themselves from cash flow shortages. Increased decision-making and collaborative efforts are required to analyze current liquidity and prioritize activities like building a reserve, using costs to respond to local hardships, and working with other nonprofit organizations.
The pandemic has given organizations the opportunity to plan for the future while managing current stressors.
People
Religious organizations focus on people, not products. The pandemic impacted the way in which people could be served and also managed. The pandemic put many organizations in the tough position of furloughing employees and many volunteers were no longer needed or forced to refocus their own efforts.
During the recovery period, the church must review the status and positions of its most valuable asset, the people. As staff and volunteers are onboarded again, organizations can update policies to reflect the expectation process in the event of a future need for separation.
Human resource teams can work to update policies regarding benefits and medical and mental health programs. Many leaders are revising policies to include policies regarding remote work expectations as well.
Bottom Line
All organizations have been impacted by difficult times in the last couple of years. As churches navigated unprecedented times, opportunities arose to address the major pillars of growth:
Finance
Fundraising
Investments
People and policies
Recovering from the worldwide crisis of COVID-19 will be a long process, but organization leaders can continue to meet the needs of their congregations and employees. Religious organizations can benefit from working with JFW Accounting Services to evaluate their current financial position and plan for a successful future.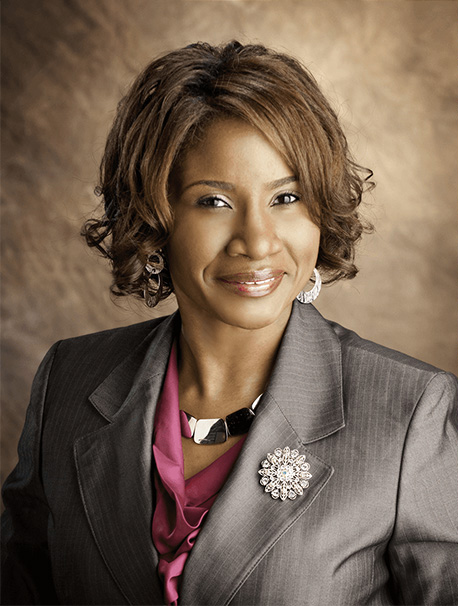 Jo-Anne Williams Barnes, is a Certified Public Accountant (CPA) and Chartered Global Management Accountant (CGMA) holding a Master's of Science in Accounting (MSA) and a Master's in Business Administration (MBA). Additionally, she holds a Bachelor of Science (BS) in Accounting from the University of Baltimore and is a seasoned accounting professional with several years of experience in the field of managing financial records for non-profits, small, medium, and large businesses. Jo-Anne is a certified Sage Intacct Accounting and Implementation Specialist, a certified QuickBooks ProAdvisor, an AICPA Not-for-Profit Certificate II holder, and Standard for Excellence Licensed Consultant. Additionally, Jo-Anne is a member of American Institute of Certified Public Accountant (AICPA), Maryland Association of Certified Public Accountants (MACPA), and Greater Washington Society of Certified Public Accountants (GWSCPA) where she continues to keep abreast on the latest industry trends and changes.