Increasing productivity is a goal for all organizations, especially nonprofits. Resources are often limited in a nonprofit organization so it is vital that you get the most "bang for your buck" when it comes to processes, tools, and software.
There are many things a nonprofit organization leader can do to increase productivity. A regular review of processes is a great place to start. By setting up a time annually, or even quarterly, to assess current processes and procedures, you can see what is working well and where there is room for improvement. Where there is room for improvement, come together as a team or reach out to partners to brainstorm how productivity can be increased.
One simple solution is often an upgrade to the software. We have listed our 8 top productivity-increasing software below. If you're not already using them, check out if they are a good fit for your organization.
Top Picks for Tools and Software for Nonprofits
CRM – Salesforce
Salesforce is customer relationship management software that helps you organize donor relationships. They have created a Nonprofit Success Pack which you can easily customize to fit the exact needs of your organization. Salesforce is our top pick amongst its competitors because it grows with the needs of your organization. The best part about Salesforce is that nonprofit users can access up to ten logins for the success pack at no cost.
Communication – Slack
There is much software available to simplify nonprofit communication, but our top pick is Slack; a messaging app that makes collaboration seamless. Slack enables your organization to keep all team communication, like emails and instant messages, in one place. It easily integrates with other software, like Asana and Dropbox, and allows users to call other team members, share files, and even share screens on a call. Slack is free to use and allows nonprofits to enjoy some upgraded features at no extra cost.
Social Media Management – Hootsuite
Social media management is a must for survival in today's world. Hootsuite helps nonprofits have a strong social media presence while streamlining workflow. They provide an optimal platform for nonprofits to attract supporters by sharing their mission with the world. Hootsuite offers a free limited plan to any user and offers great discounts to nonprofits on their upgraded plans.
Password Management – LastPass
In today's technological world, cybersecurity is important for everyone, especially nonprofit organizations. LastPass is software that helps nonprofits keep all their passwords safe and secure in one convenient place. LastPass syncs to multiple devices, so your passwords are with you whenever you need them. LastPass offers a variety of discount codes for their premium and enterprise subscriptions.
Design – Canva
Providing high-quality, original, creative content is a must for nonprofits, but adding a designer's salary to the nonprofit budget is not usually feasible. Canva provides the solution by making it easy for organizations to create their own social media and marketing materials using templates. While Canva is free to use, they offer the Canva Work upgrade free to nonprofits.
Task Management – Asana
Asana is a great tool to manage big or small projects within the nonprofit. The software is great to stay on top of task assignments, team members, due dates, and general project workflow. Asana is well-liked by nonprofits because it allows users to join project groups for only those projects they are assigned. It is compatible with Slack for chat and Asana is free for up to 15 users.
Donation Software – Donorbox
For online fundraising and donation collection, Donorbox is our recommended choice. You can embed the link right in your existing website, so it is very easy to set up. The donation forms are attractive, but easy for donors to fill out. The software works with multiple payment methods, so it is convenient as well. There are no setup fees with Donorbox and it is free to start. After that, there is a small fee based on the percentage of collected monthly donations.
Calendar – Google Calendar
Running a successful nonprofit means staying organized and managing your time well. Our pick for calendar software is Google Calendar. It allows multiple calendars and sharing amongst team members. It is a great way to manage volunteer time or communicate when you need volunteers. It easily interacts with other Google products and documents and it is free to use.
Are You Ready To Increase Your Productivity?
If you're a nonprofit organization leader, we hope these productivity tips help. You don't have to make this difficult on yourself; there are many things that can be done in order to increase your production and efficiency levels.
One of the most important is investing time into conducting an annual review of processes and procedures. Scheduling one every year or even quarterly will give you an insight where there may be room for improvement—and when it comes down to making changes, come together with your team members first before reaching out to other partners if necessary!
Are you a nonprofit organization and need an accounting firm to provide services? Schedule a call with our team today! We can help make your work easier and we'll be happy to answer any questions.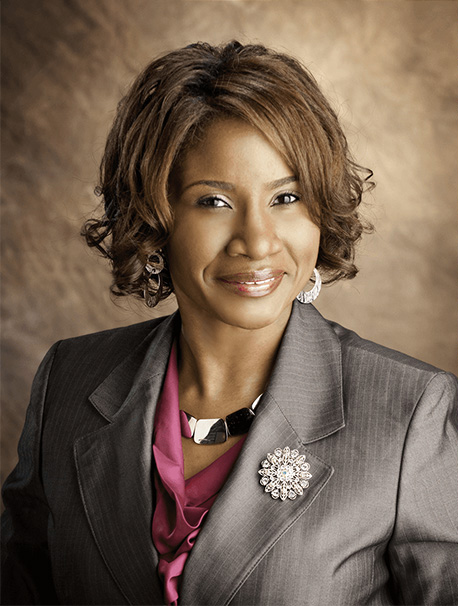 Jo-Anne Williams Barnes, is a Certified Public Accountant (CPA) and Chartered Global Management Accountant (CGMA) holding a Master's of Science in Accounting (MSA) and a Master's in Business Administration (MBA). Additionally, she holds a Bachelor of Science (BS) in Accounting from the University of Baltimore and is a seasoned accounting professional with several years of experience in the field of managing financial records for non-profits, small, medium, and large businesses. Jo-Anne is a certified Sage Intacct Accounting and Implementation Specialist, a certified QuickBooks ProAdvisor, an AICPA Not-for-Profit Certificate II holder, and Standard for Excellence Licensed Consultant. Additionally, Jo-Anne is a member of American Institute of Certified Public Accountant (AICPA), Maryland Association of Certified Public Accountants (MACPA), and Greater Washington Society of Certified Public Accountants (GWSCPA) where she continues to keep abreast on the latest industry trends and changes.