Nonprofit organizations are always looking for new ways to raise funds. Whether it be a one-time event or an ongoing campaign, there are plenty of avenues for non-profits to raising awareness and money. This post will cover 10 ideas that can help any nonprofit organization do just that.
The fundraising ideas listed in this post may not all work for your specific brand but hopefully, you'll find at least one idea in the list below that inspires you!
Nonprofit Fundraising Ideas That Stood The Test of Time
Bake Sale
Non-profits may not be able to afford the time and/or money to launch a fundraising campaign. This is where bake sale events come in handy. These fundraisers usually do not require much time, energy, or financial resources. All you need are some baked goods and a place to sell them!
What You'll Need for Your Bake Sale Event: 
You will (obviously) need baked goods such as cookies, cupcakes, brownies, etc., but also items like tablecloths and plastic forks so customers can eat their goodies on site. If you're selling food items that require utensils, cups or plates then make sure these supplies are available, too.
Halloween Fundraising Events
Non-profit organizations can use Halloween as a fundraising opportunity. The following are some ideas for how to do so: 
Have a haunted house and charge an entry fee of $5 per person or $10 for two people, with all proceeds going to the organization. 
Start a tradition of donating canned food items, such as pumpkin puree and baby carrots, at your door on October 31st in exchange for candy from those households who would like to participate. 
Ask visitors to bring their large bags of clothing and donate them instead of bringing treats (you could also ask that they bring their non-perishable food items). 
Sell pre-made baked goods made by a few volunteers during the week leading up to Halloween.
Yard Sale
Yard sales offer you the chance to raise funds for your organization while also engaging with community members in your cause. These fundraisers also give you an opportunity to be creative with your event by having more than just clothes, books, and knickknacks.
Crowdfunding Fundraising Event
Crowdfunding campaigns are a great way to raise a lot of money for your non-profit organization. You can set up an account with any number of platforms like Kickstarter, GoFundMe, or Indiegogo and start raising funds right away. 
One issue that many people face is coming up with the best ways to promote their crowdfunding campaign so they can get as much attention as possible. If you need some help getting started on this process, here are some tips:
Contact local news stations and newspapers about your project. They might be interested in running a story about it which will bring it more exposure than just posting something on social media or putting flyers around town would do by themselves.  
Ask friends and family members to help you spread the word.
Go on social media and advertise your cause. 
Peer-to-Peer Cheap Fundraiser Ideas
One of the most common strategies is peer-to-peer fundraising, which is perfect for all types of event fundraising. This type of fundraising can be done with a variety of events such as virtual running events and trivia game nights. 
The best part about this strategy is that it gives your supporters an opportunity to get personally involved in raising money for your organization while meeting new people in their community.  
Peer-to-peer fundraising has become one of the most popular methods because it provides friends and family members an easy way to support each other's causes at any time or place they choose. It also allows them to do so without breaking the bank.
What Are The Most Profitable Fundraisers?
How to Raise Funds With Walk/Run/Bike-a-Thon
Some of the most successful fundraisers are walk-a-thons. They're fun, they're easy to organize and everyone can participate in them. You just need a little bit of space for people to walk around in, you need some water for participants, maybe some snacks or lunch afterward, and voila! You have yourself an event that will raise money for your organization. 
Here are five tips on how to make your next fundraiser a success:  
Keep it simple – keep registration forms short and sweet so people don't get discouraged from signing up; 
Make it social – invite friends and family on Facebook or by email; 
Don't forget about the prizes! Prizes make events more exciting!
Dollar Walk
Dollar Walk fundraising is an event where people walk around and collect pledges from others who donate $1 per lap, which may be done on foot or by bicycle. The Dollar Walk can take place anywhere – parks, neighborhoods, schools, or workplaces. 
Car Wash
One of the most popular is to hold a car wash. Car washes typically take place during the summer months and involve volunteers scrubbing down cars with soap and water, then rinsing them off. This type of fundraiser can bring in an average of $3,000 per event!
What Are The Easiest Fundraiser Events?
Matching Gifts
Non-profits, such as your organization, can offer a matching gift program whereby anyone who donates $5 will receive an additional $5 from the company they work for. The more employees that donate, the higher the potential donation amount of the match.  
A Matching Gifts event has three benefits: it increases individual contributions; it provides an opportunity for companies and local businesses to contribute in-kind rather than cash, and it builds employee morale by creating participation incentives. 
Raise Money by Dog Walking
Non-profit organizations can fundraise by holding a dog walking event. This is a great idea for a seasonal fundraiser that has volunteers willing to walk dogs during off-hours.  The best time of year to hold this type of event is in the summer when it's not too hot outside and you'll have more daylight hours. 
You can also hold your fundraiser indoors if there are no available outdoor spaces or on weekends when most people don't want to go outside due to the heat!  Here are some tips for organizing your fundraising event: 
Keep registration costs low, so all participants feel like they've made a contribution; 
promote registration through flyers, social media posts, and word of mouth; 
use volunteers as greeters at the door with goodie bags for each dog
Final Thoughts
Fundraising is the lifeblood of every nonprofit organization. But it can be hard to come up with original ideas for fundraisers. The fundraising ideas we listed above are both time-tested and new, so you can feel confident about your next fundraiser event. Have fun!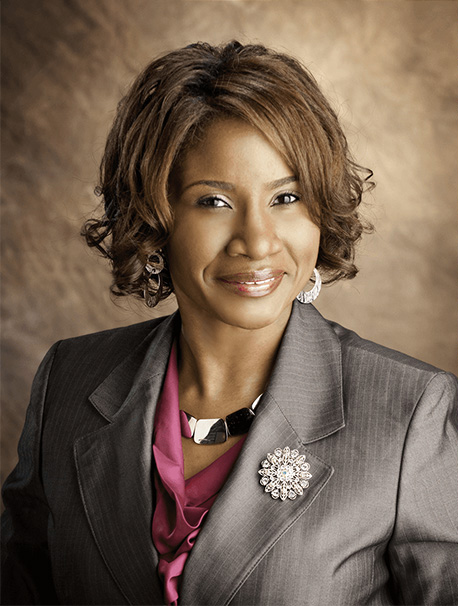 Jo-Anne Williams Barnes, is a Certified Public Accountant (CPA) and Chartered Global Management Accountant (CGMA) holding a Master's of Science in Accounting (MSA) and a Master's in Business Administration (MBA). Additionally, she holds a Bachelor of Science (BS) in Accounting from the University of Baltimore and is a seasoned accounting professional with several years of experience in the field of managing financial records for non-profits, small, medium, and large businesses. Jo-Anne is a certified Sage Intacct Accounting and Implementation Specialist, a certified QuickBooks ProAdvisor, an AICPA Not-for-Profit Certificate II holder, and Standard for Excellence Licensed Consultant. Additionally, Jo-Anne is a member of American Institute of Certified Public Accountant (AICPA), Maryland Association of Certified Public Accountants (MACPA), and Greater Washington Society of Certified Public Accountants (GWSCPA) where she continues to keep abreast on the latest industry trends and changes.